EVA + CANDELA (¿Cómo te llamas?)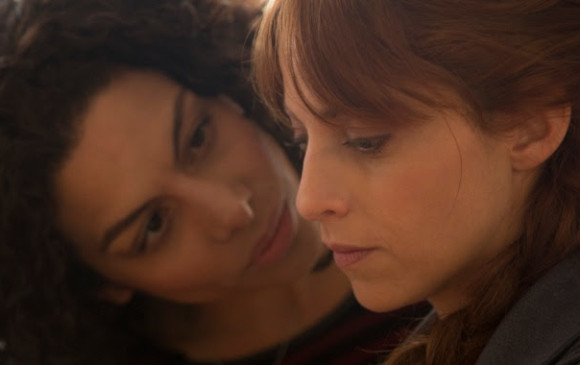 EXCLUSIVE EAST COAST PREMIERE
(Ruth Caudeli, 2018, Colombia, 93 min)
Time is obviously synonymous with wear, and love is inherent in time. This is not a love story. It's a story of how love is transformed, of the relationship between two strong, independent women. It's the story of how everyday life takes its toll on two lives. The paths of Eva and Candela converge due to their common dream. Their youth and enthusiastic desire to take on the film world create a powerful attraction between them. These desires, and a contained attraction for each other, burst into passion, creating a seductive and fascinating intimacy. But, over time, their relationship evolves, swinging from infatuation to sensuality, which becomes tenderness, and then habit. They never wanted to be a conventional couple, and yet that's just what they've become. 'Normal' becomes every day, and the everyday employs euphemisms to cover up the wear and tear on the couple. With the film world as a backdrop, Candela and Eva strive continually to solve their problems, resolve their differences, and, above all, to resist the inevitability of time. The time they spend together and the time interrupted by their individual paths. But, inevitably, they grow in opposite directions and end up not recognizing each other. This is their struggle to survive and understand the metamorphosis of love.
Staring Silvia Varón and Alejandra Lara (Narcos) in Ruth Caudeli's first feature film, TIGLFF is proud to present the East Coast premiere of this beautiful, engaging and classic lesbian love story.
In Spanish with English subtitles.
TICKETS WILL BE AVAILABLE AT THE THEATRE
Date:
July 18, 2018
Time:
7:00 pm
Cost:
$15
Venue:
freeFall Theatre
Duration:
93 mins
Year:
2018
Language:
Spanish
Subtitles:
English
Director:
Ruth Caudeli
Country:
Columbia
Type:
Drama, Foreign Language, Lesbian, Special Event