TIGLFF is proud to be a 9 day juried festival where our Program Director, KJ Mohr personally picks specific individuals from the global arts community, each of whom brings a unique perspective and range of experience to function as the Festival's critics.
The below are the 2019 jurors for the 30th Annual Tampa Bay International Gay & Lesbian Arts Film Festival.  We hope you will join us!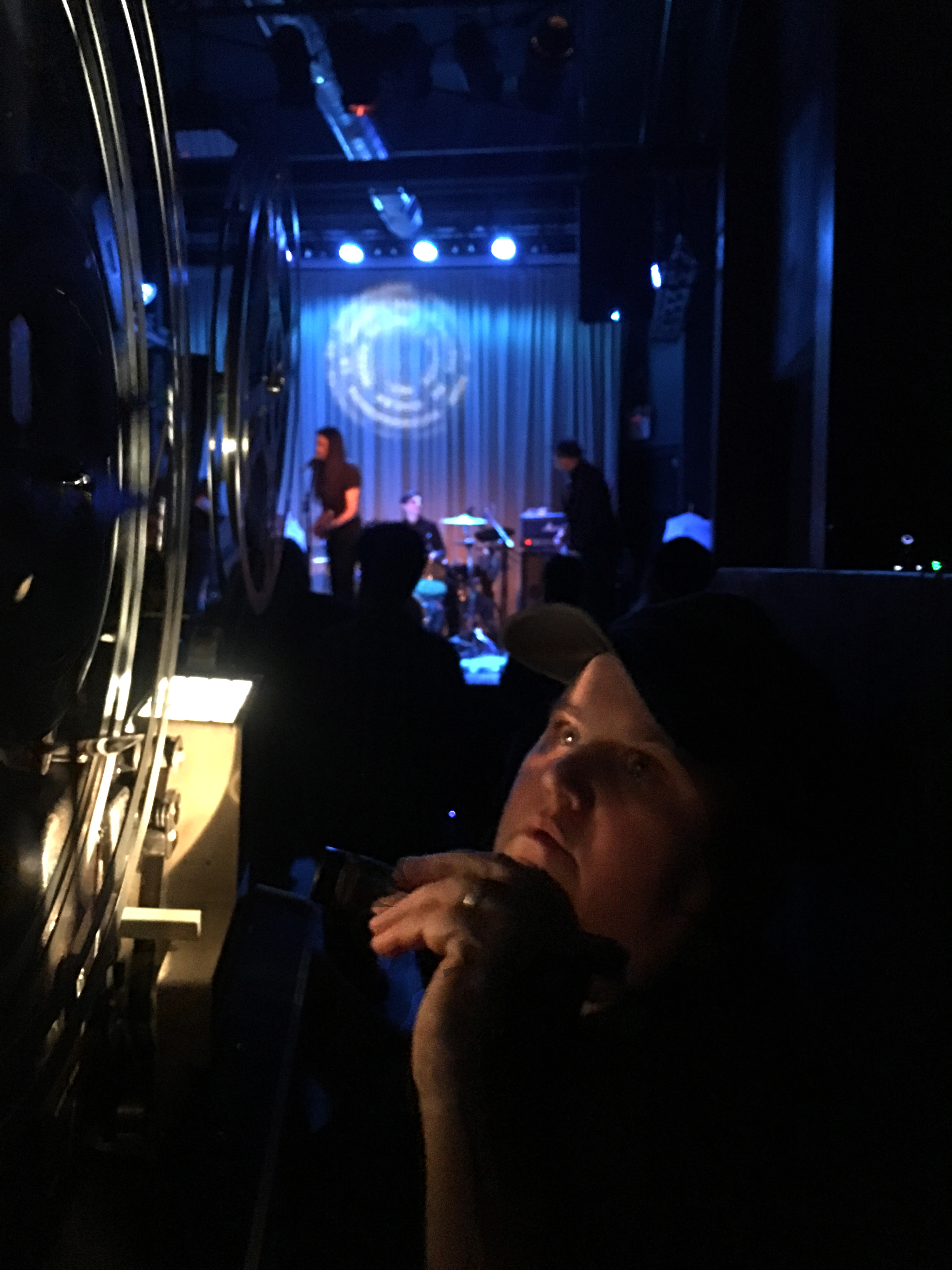 Kristen Anchor
Kristen Anchor is an audio visual artist, curator, teacher, and musician. Her work has screened at film festivals, events, and galleries throughout the U.S. She is extensively toured with films and music; and her video work is featured in several DVD compilations including ETC: Experimental Television Center 1969-2009, Films About Nothing, Hondance, and Creative Capitalism's Notebook. She is a Lecturer in Media & Communication Studies at the University of Maryland Baltimore County.
Melissa Bisagni
Melissa Bisagni programs film for the Smithsonian Institution's National Museum of the American Indian (NMAI), in Washington, DC. Her curatorial projects include year-round repertory and festival programming for Native Cinema Showcase in Santa Fe, New Mexico and the Smithsonian-wide Mother Tongue Film Festival. She was previously the Artistic Director of Film Fest New Haven in New Haven, CT and the Director of Programming for the DC Asian Pacific American Film Festival. She is on the board for the DC Shorts Film Festival.
Jim Farmer
Jim Farmer has served as the festival director of Out On Film, Atlanta's LGBTQ film festival, since 2008. He also served as the head of the jury for the 2016 Atlanta Film Festival and on various juries since 2010. An Atlanta-based arts writer, he is a member of five regional and national critics organizations. He lives in Avondale Estates, GA - just outside of Atlanta - with his husband Craig and their dog Douglas.
Mitchell Goodrich
Designer and film curator Mitchell Goodrich is the Programming Manager at Baltimore's Maryland Film Festival (MdFF). He co-curates the SNF Parkway Theatre and MdFF, which in 2019 was regarded by The New Yorker as "among the most ambitious and discerning showcases of American independent filmmaking." Prior to MdFF, Goodrich guest curated films at USF's Contemporary Art Museum, spoke on Chris Marker at the MoMA PS1-hosted NY Art Book Fair, and participated in the Telluride Film Festival's Student Symposium.
Kathleen Mullen
Kathleen Mullen has contributed to the planning and execution of film festivals nationally and internationally—currently she is in her fourth season as Festival Director of Seattle Queer Film Festival and works with Whistler Film Festival and the Vancouver Latin American Film Festival. She has directed the films: you wash my skin with sunshine, Sleep Lines, Still Life with Butterfly, Button OUT!, and Breathtaking.  Her company Letter K Media supports filmmakers and organizations with programming, arts management, mentorship, and story consulting. She has programmed with Toronto International Film Festival, Hot Docs, and Provincetown International Film Festival. She has a MFA from York University in Toronto.
Paul Struthers
Paul Struthers started working at Frameline (the first and oldest film festival devoted to LGBT programming, in San Francisco) in November 2017, as Director of Exhibition and Programming. Prior to that, he served for four years as Festival Director of Queer Screen's Mardi Gras Film Festival in Sydney. He has over 15 year's experience in the film industry, including working in exhibition, distribution and sales.