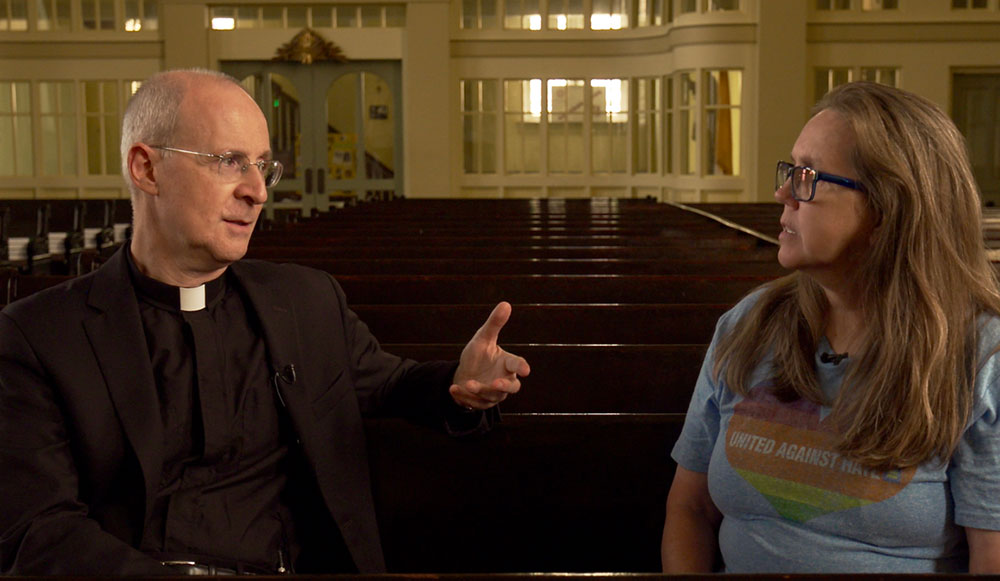 Evan Mascagni, Shannon Post, 2021, USA, 82 mins.
Horrified by Catholic leaders' silence in the wake of the Pulse nightclub massacre, Father James Martin writes a widely-acclaimed book and tours the country speaking with the news media, local parishes and LGBTQ+ Catholics with his message of "compassion, respect, and sensitivity." Meanwhile, Father Martin faces vicious attacks from his most vocal opponent, Michael Voris and his "alt-right media empire," Church Militant. Voris is a repentant Catholic with a "sinful" past who organizes protests and social media campaigns against Father Martin. Despite the online attacks and his own personal struggles, Father Martin reaches hundreds of thousands of people with his message across the country and world. Martin Scorsese was the executive producer of this inspiring documentary that premiered at this year's Tribeca Film Festival.
---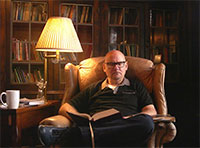 The Longest Walk
John Haley, 2021, USA 10 min
In the Catholic Church, homosexuality is considered to be an objective disorder. Yet for a gay Catholic priest, coming out publicly is an act of faith.
---
Available online: Oct. 5th, 7:00pm – Oct. 10th, 7:00pm
---
Full Festival Pass - $150
---
Directors Cut Total Access - $250
Date:
October 5, 2021
Time:
7:00 pm
Cost:
$10
Venue:
TIGLFF SCREENING ROOM-ONLINE
Duration:
82 mins
Year:
2021
Language:
English
Director:
Evan Mascagni, Shannon Post
Country:
USA
Type:
Documentary