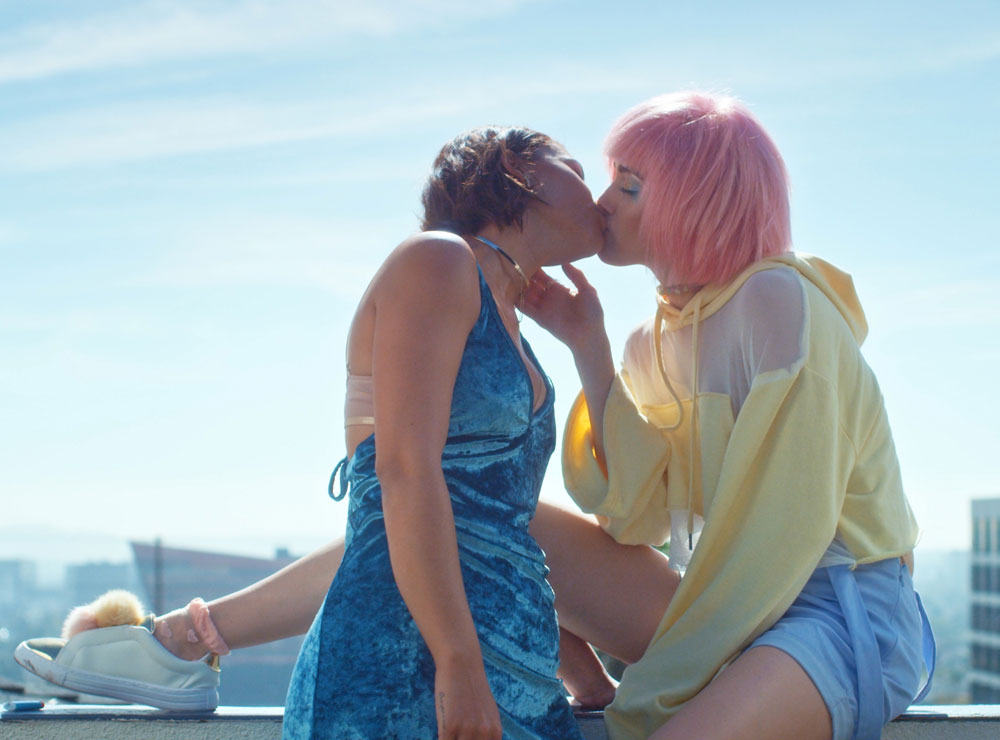 Amara Cash, 2018, USA 88 min.
Maya, a 19 year-old queer pixie and a talented artist, gets romantically involved with her sexually fluid insta-crush. But, on the verge of her first love, the situation at hand is more complicated than anything she could imagine. Maya spends her days escaping into her drawings and social media, where she cyber-stalks the alluring Jasmine, an aspiring designer in an emotionally charged, co-dependent relationship with a neurotic sugar daddy. When Maya and Jasmine's paths finally cross, they begin a romantic relationship that provides Maya her dream of romance and Jasmine the inspiration she needs to jump start her career. It's all gumdrops and fairy tales until a bizarre love triangle soon emerges, all because of daddy issues.
---
Preceded by Tooth and Nail
Sara Shaw, 2017, USA, 22 min
The bond of sister and brother is a lot of things.
Date:
October 11, 2018
Time:
8:45 pm
Cost:
$15
Venue:
freeFall Theatre
Duration:
110 mins
Year:
2018
Director:
Amara Cash
Country:
USA
Type:
Lesbian