Portrait of a Serial Monogamist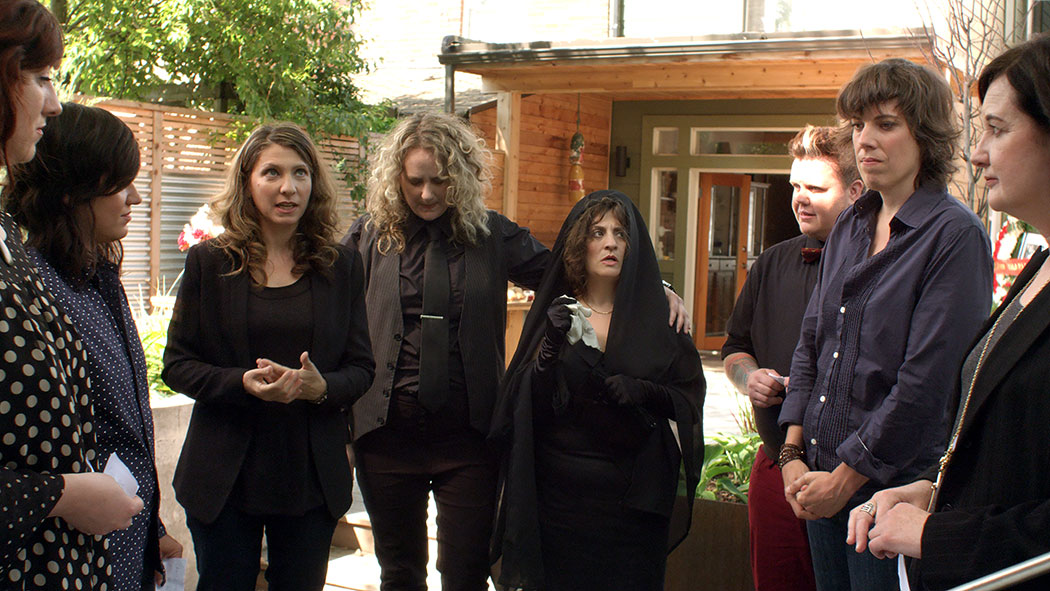 Breaking up is hard to do, but it is not impossible. So says Elsie, a "not so square" Toronto lesbian on the next big cusp of her life. Leaving her girlfriend and facing a corporate takeover at work, Elsie navigates the uncertainty of her future in the shadow of her disapproving mother; disapproving not because Elsie is a lesbian, but because she is in her forties and still single! Bad advice, a plethora of former girlfriends and awkward attempts at dating send Elsie spinning as she seeks the next big love of her life. Canadians John Mitchell and Christina Zeidler write and direct an amicable story of middle-age drama and the constant coming of age that is life.
Preceded by Whatever We Want to Be (Stephanie Williams, 2014, USA, 14 min) Two free spirits have met their match in this love story for modern times.