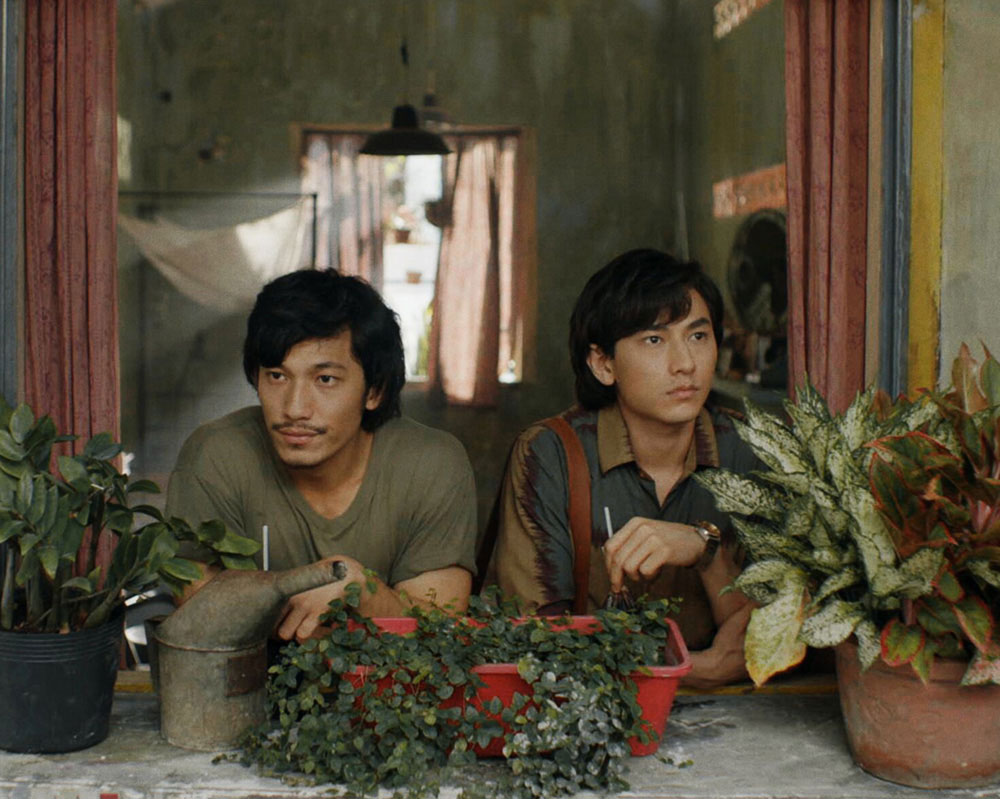 INTERNATIONAL CENTERPIECE
Leon Le, 2018, Vietnam, 102 min
When a hunky, brooding, and hardened debt collector and martial arts practitioner Dung "Thunderbolt" threatens to set fire to a pile of traditional opera costumes for an upcoming performance, one of the actors, Linh Phung, steps in to argue for more time. This non-traditional meeting instead ignites a slow burn between the two men, set against a lush and gritty 1980s Vietnam and shot on beautiful 35mm film. As the two grow closer, their relationship begins to pitch towards the romantic extremes of the opera.
A song lang is a percussion instrument used to control tempo and phrasing in Vietnamese modern folk opera. In the Vietnamese language, it also means "two men." It is the perfect homonym for a nearly perfect film.
Having earned dozens of awards from festivals around the world, this visually stunning film is a favorite for critics and audiences alike, sweeping narrative feature, screenplay, cinematography, production design and costume design prizes, among others – including the Audience Award at the Frameline LGBT Film Festival in San Francisco. It is an outstanding achievement for first-time feature director Leon Le—who also voices the part of the lead actor in the opera!
In Vietnamese with English subtitles.
SPONSORED BY ST. PETERSBURG/CLEARWATER FILM COMMISSION