Two In The Bush: A Love Story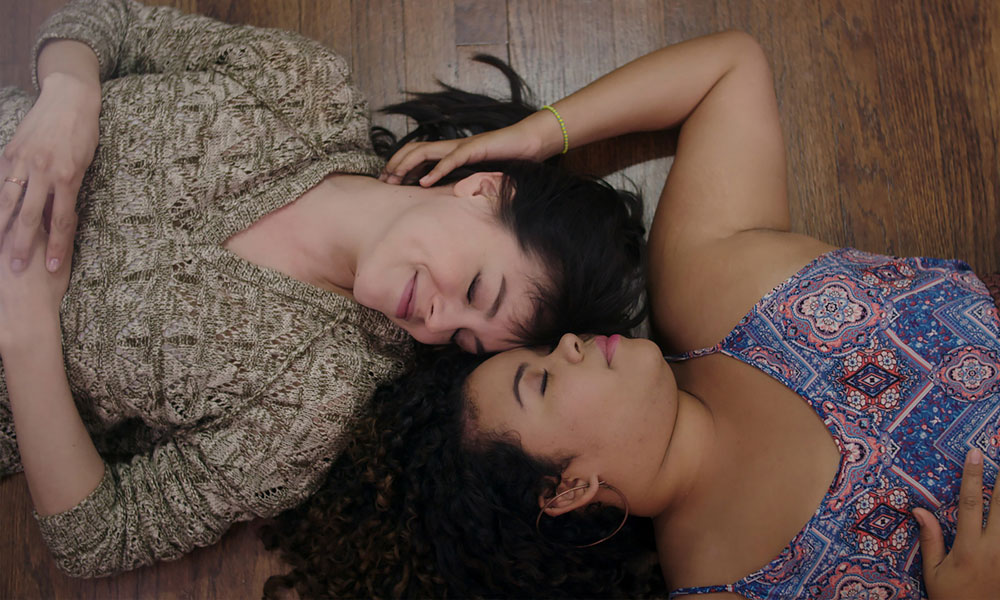 Laura Madalinski, 2017, USA 97 min.
Sometimes one in the hand isn't better – just take it from Emily. An aspiring documentarian, Emily is toiling away as personal assistant to filmmaker Kenneth, getting verbally berated on a daily basis. She returns home early from work to find her girlfriend Kate in bed with their best friend Peter. Emily believes in traditional relationships and offers to go to counseling. Kate refuses, confessing she wants to be with Peter and kicks Emily out. Best friend Rosa takes Emily in and helps her get a job after Kenneth leaves town to film his masterpiece. Emily is in a new world of whips and dungeons as assistant to dominatrix Nikki, falling under her spell and, separately, that of Ben, Nikki's boyfriend. A new world indeed. (DG)
Preceded by Happy Holidays Happy Alone
Gabor Gaspar, 2017, Luxembourg, 4 min
Communication is so important in a relationship…
Sponsored by Russell Property Group
Join us for a Closing Night Gathering at Thirsty First!
119 1st Ave. N., St Petersburg, FL 33701(2 blocks from AMC Sundial)
First drink, compliments of Thirsty First.