While You Weren't Looking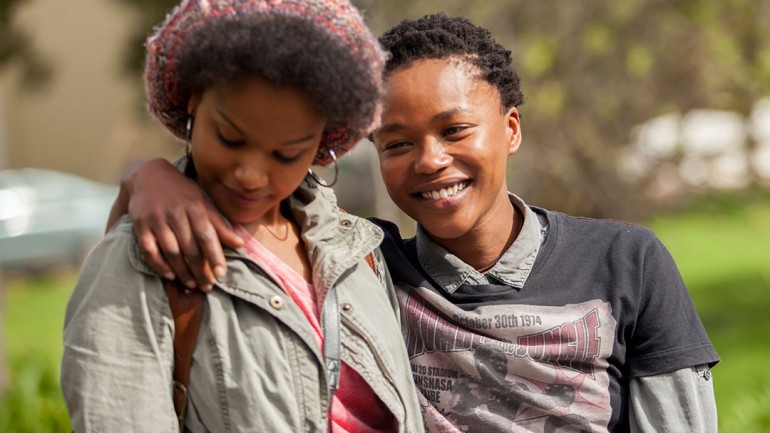 "While you weren't looking, I had an affair, our daughter grew up and began to explore her identity and sexuality, my politics swung a wide right, my value system changed and I lied myself into believing my capitalism is not incongruent with my activism." Dez doesn't actually say these things, but this is certainly what happens to her. Terri, her wife, begins to see it all as their 20th anniversary unfolds as a turning point in their lives. Their 18-year-old daughter, Asanda, has her own issues emerging as she forms a relationship with Shado, a "tommy boy" from Khayalitsha, a township on the edge of Cape Town. Director Catherine Stewart is ambitious and solid in her first feature film, which explores the raging issues of social status, economics and the deep culture of the progressive, yet struggling South Africa. In English, Xhosa and Afrikaans with subtitles.
Preceded by Veracity (Seith Mann, 2015, USA, 19 min) When new girl Imani shows up in Olivia's drama class, she gets butterflies. But acceptance doesn't come as easily as attraction.