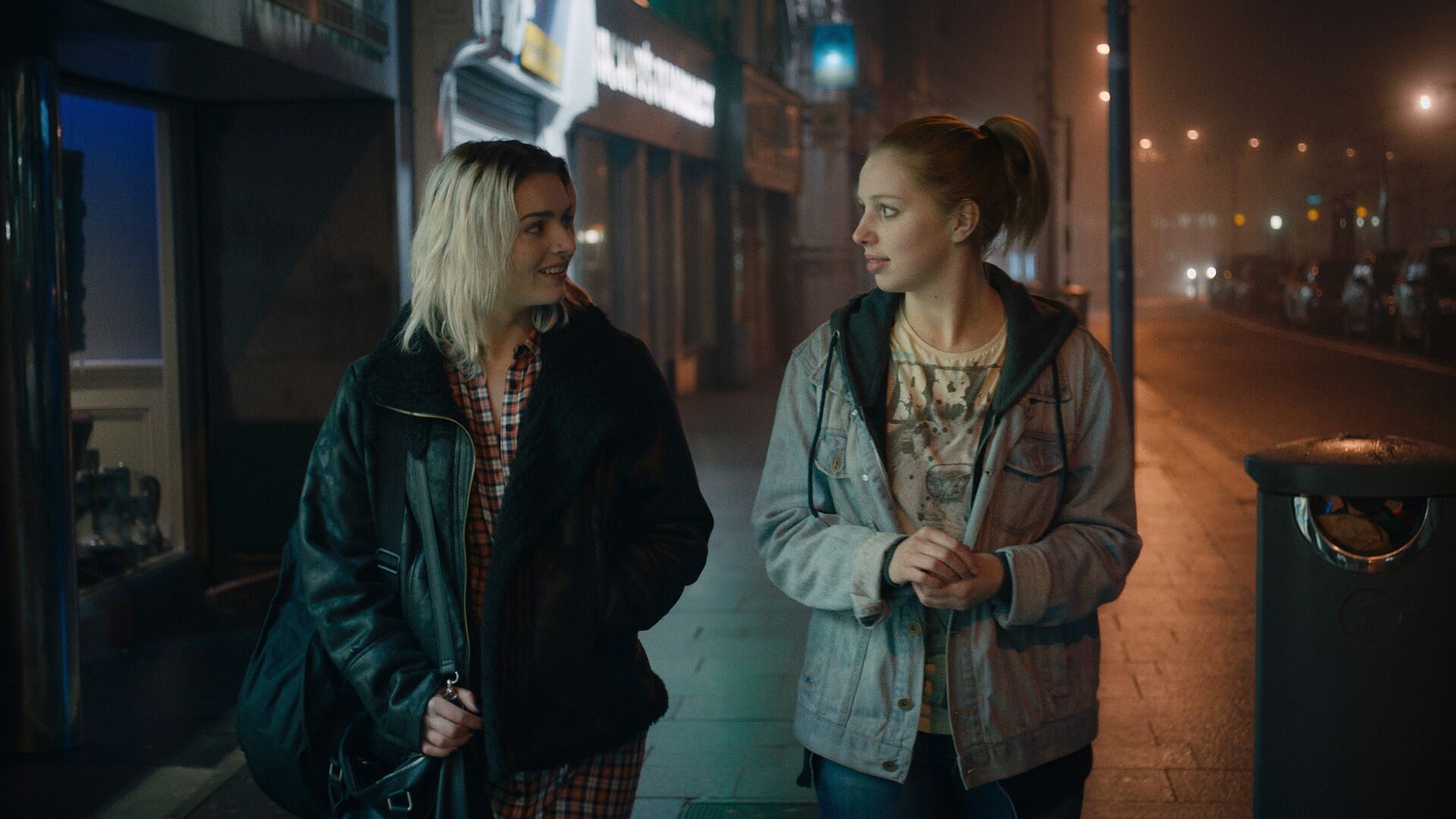 General Admission:  First come, First served seating
Darren Thorton, 2016, Ireland, 82 min.
The Boston Globe says that Irish actress Seána Kerslake is on the verge of a breakout moment. And we say, this is it. As Mary, Kerslake embodies a bold, vulnerable woman sorting out the important things in her life after she is released from a six months jail stint. Upon her release, Mary is thrust into the role of maid of honor for her childhood best friend, Charlene. The thing is, Charlene has morphed into a bridezilla and Mary can't figure out where she fits into Charlene's metamorphosis and, ultimately, in the world. Director Darren Thornton layers the film in compelling characters, rich with Irish lilt and wit, the most interesting being Kerlake's Mary. In looking for a date for the wedding, Mary meets Jess, a beautiful videographer who is supposed to shoot the event, unlocking a part of Mary that she doesn't even know what do with. Mary has to figure out what she wants and who she is, not just in spite of her past, but because of her past.
Preceded by If It's Broken, Should We Fix It? Gabby Cabrera, 2016, Tampa, 13 min
Compatibility is a matter of perspective.
Director Gabby Cabrera and actors are scheduled to attend.
Date:
October 13, 2017
Time:
8:30 pm
Cost:
$
Venue:
AMC Sundial 12
Duration:
95 mins
Year:
2016
Language:
English
Director:
Darren Thorton
Country:
Ireland
Type:
Comedy, Drama, Romance, Special Appearance