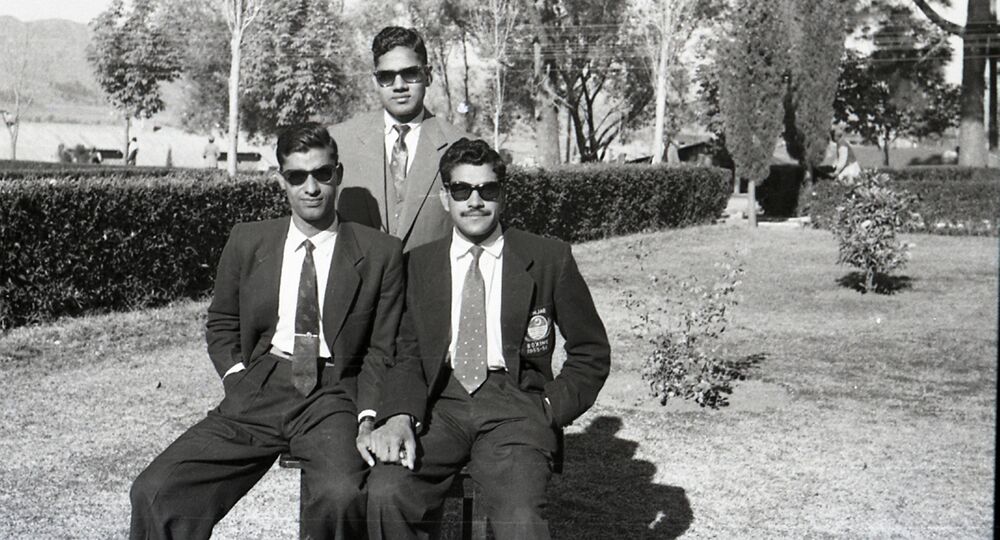 Sponsored by Visit St. Pete / Clearwater Film Commission
General Admission:  First come, First served seating
Arshad Khan, 2017, Canada, 80 min
Canadian filmmaker Arshad Khan lays bare his family in this peek into the lives of their beginnings as a middle-class household in Islamabad, Pakistan in the 1980s. Arshad chronicles his family's rise and fall in the wake of a country in turmoil and their eventual migration to Canada. With access to his family's home videos, Bollywood videos, charming animations and news footage, Arshad paints a vivid portrait of his life and the merging of the cultures that influenced his existence. The film is titled, Abu, the Urdu word for father, but the story is really about Arshad's journey to accepting his sexuality and the eventual realization that only in reconciling his past can he embrace his future. (SH) In English and Urdu with English subtitles.
Director Arshad Khan is scheduled to attend.
Preceded by Homecoming Noam Sobovitz, 2017, Israel, 25 min
Two brothers, one a gay, anti-nationalist activist, the other a model and filmmaker, rebel against their upbringing in an Israeli occupied West bank settlement.
Date:
October 11, 2017
Time:
7:00 pm
Cost:
$
Venue:
AMC Sundial 12
Duration:
105 mins
Year:
2017
Language:
English and Urdu
Subtitles:
English
Director:
Arshad Khan
Country:
Canada
Type:
Documentary