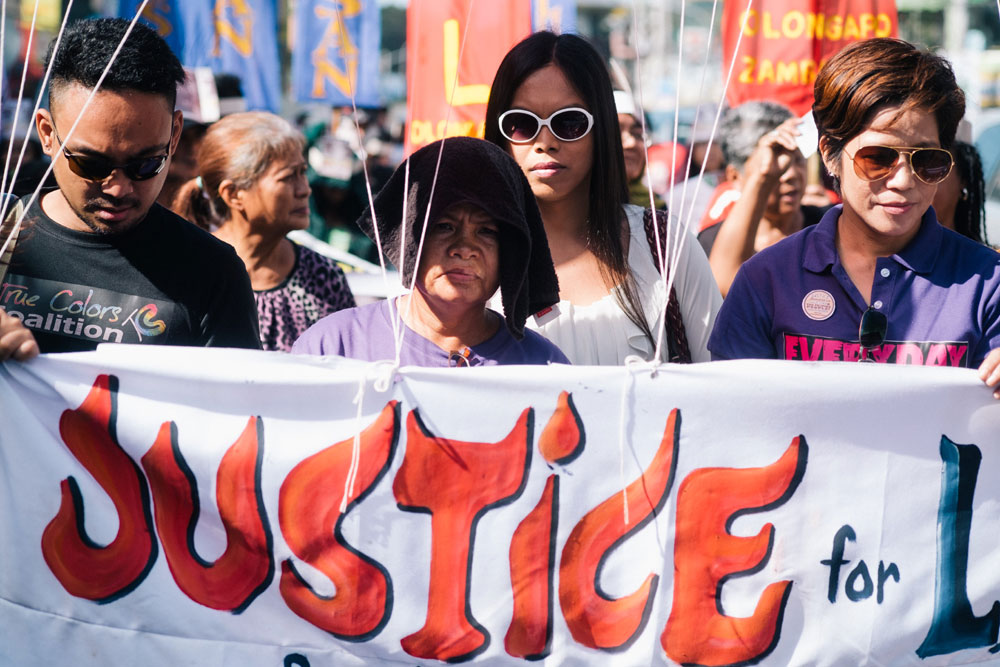 PJ Raval, 2018, USA/Philippines, 93 min
When 26-year old Filipina transgender woman and alleged sex worker, Jennifer Laude, is found dead with her head plunged into a motel room toilet, the perpetrator is quickly identified as 19-year-old U.S. marine Joseph Scott Pemberton. A military recruit in an unfamiliar land, Pemberton was on "liberty leave" when he solicited Jennifer at a disco. On discovering that Jennifer was transgender, he brutally murdered her, leaving her to be found by her friend and the motel receptionist. Amidst a media storm and police inquiry, as Jennifer's family copes with their loss, three women intimately invested in the case, pursue justice—taking on hardened histories of U.S. imperial rule that have allowed previous American perpetrators to evade consequence. A modern David and Goliath story, Call Her Ganda follows a cast of willful women as they take on some of the most powerful institutions in the world. Fusing personal tragedy, human rights activism and the little known history, and complex aftermath, of U.S. imperial rule in the Philippines, Call Her Ganda forges a visually daring and profoundly humanistic geopolitical investigative exposé.
In English and Tagalog with English subtitles.
Date:
October 9, 2018
Time:
5:00 pm
Cost:
$15
Venue:
Tampa Theatre
Duration:
93 mins
Year:
2018
Language:
Tagalog/English
Subtitles:
English
Director:
PJ Raval
Country:
USA/Phillippines
Type:
Documentary, Foreign Language, Trans