Documentary Shorts Program
---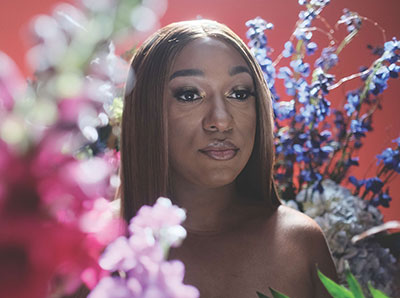 Black Beauty
Elle Moxley, 2022, USA, 27 min.
Directed by and featuring the inspiring trans activist Elle Moxley, BLACK BEAUTY is a visual diary that traces Elle's story in her own words—as she reconnects with loved ones from the past, recalls her coming of age experience as a Black trans woman from the Midwest, and reflects on her journey as a movement leader and founding strategic partner of the global movement Black Lives Matter.
---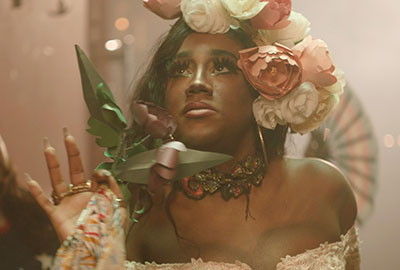 Blind Angels:
Durham, North Carolina
Umbreen Butt, 2022, USA, 9 min
In Durham, North Carolina, a vibrant and diverse queer chosen family has formed around José Romero, a charismatic organizer who is living with HIV. Together, in a place with unique and daunting challenges, José and their friends are modeling grassroots change, working together to create a community of love, activism, and mutual support. "Sunflowers turn to each other when they can't find the sun," Romero says, describing their mission. "That's the kind of work I want to do: finding the light, even when it seems impossible."
---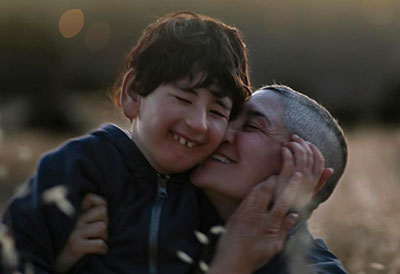 Holding Moses
Rivkah Beth Medow & Jen Rainin, 2022, 2021, USA, 16 min.
A Broadway performer becomes a mother, braiding rhythm and grief and time and joy on her path to connect with her profoundly disabled son.
---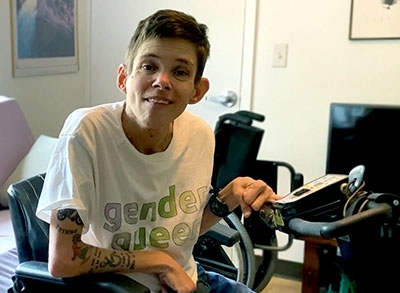 Isolation
Terry Galloway & Diane Wilkins, 2022, USA, 6 min.
This short film introduces us to KC, a tomboy with cp, who escaped well-meant but oppressive over protectiveness to find fun freedom in their queer identity, until Covid threw them back into isolation.
---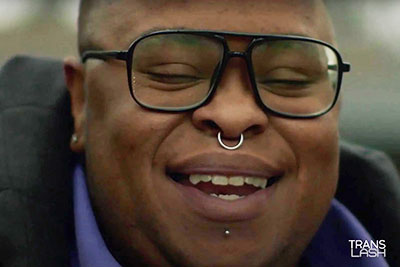 My Abortion Saved My Life
Ruby Fludzinski & Tiler Wilson, 2022, USA, 9 min.
Cazembe Murphy Jackson (he/him), a Black trans activist living in Atlanta, Georgia, shares why his access to abortion was vital to his life. After developing severe depression following a sexual assault, and quickly learning he was pregnant, Cazembe's abortion saved him from suicide.
---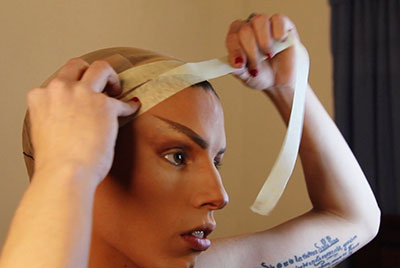 TRANS_CCS
Maria Millan, 2022, Venezuela, 22 min.
An intimate take on the life of a transgender woman living in Caracas, Venezuela during the lockdown of 2021.
Date:
October 8, 2022
Time:
4:45 pm
Virtual:
October 9 -16
Cost:
$15
Venue:
Tampa Theatre
Duration:
89 mins
Year:
2021, 2022
Language:
English, Spanish
Director:
Various
Country:
USA, Venezuela
Type:
Documentary, Foreign Language, Shorts, Trans