Dreams and Nightmares – Shorts Program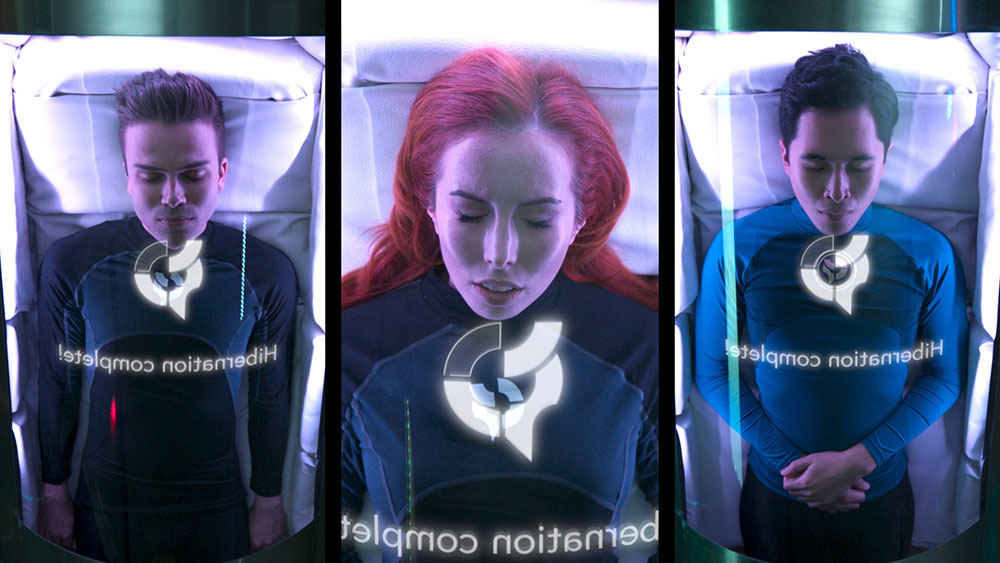 A series of shorts in the Fantasy/Horror/Comedy genre.
---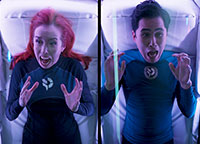 Early to Rise
Alec Cohen, 2020, USA, 24 min.
On the way to a distant planet, three less-than-qualified astronauts are awoken 90 years too early and trapped inside their hibernation pods. Alone in the endless void, they can't kill themselves, they can't kill each other, so they'll just have to kill time.
---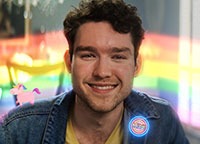 Gaydream
Brandon L. Wilson, 2021, USA, 7 min.
A young, imaginative man seeks the support of his outgoing lesbian roommate, while trying to come out to his conservative mother.
---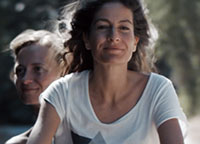 The Night of the Butterfly (La Nuit du Papillon)
Nicolas Paban, 2020, France, 15 min.
Installed in their comfortable cocoon, a couple spend an ordinary vacation on the French Riviera until another woman captures the wife's attention.
---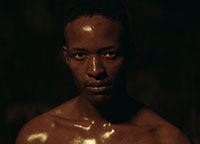 Heaven Reaches Down to Earth
Tebogo Malebogo, 2020, South Africa, 10 min.
After Tau comes to a realization about their sexuality, it sets in motion a cascade of thoughts and emotions in Tumelo – nothing will ever be the same between them.
---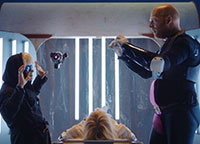 MeTube: August Sings "Una furtiva lagrima"
Daniel Moshel, 2020, Austria, 8 min.
The third part of the MeTube short film series. This time the intergalactic music nerds August and Elfie conquer the opera stage and orchestrate their final adventure in an opulent manner.
---
Polter
Álvaro Vicario, 2020, Spain, 10 min.
José must discover the secret behind a paranormal event if he wishes to regain control of his home and his life.
---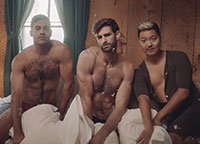 Catfish Killer
Gil Hizon, Seth Harrington, 2020, USA, 13 min.
Three gay besties on a camping trip are thrust into danger when one of them inadvertently catfishes a serial killer online.
---
Thorns
Sarah Wisner, Sean Temple, 2020, USA, 5 min.
Stopping at a sketchy motel for some private intimacy, Gwen and Jade get the sense that someone's watching them.
---
Forgive Us
D.W. Hodges, 2021, USA, 14 min.
After years of estrangement, an embittered young man uncovers sinister threats when returning home with his boyfriend for Christmas.
---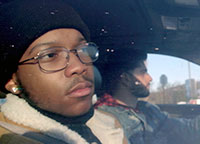 Sundown Town
Mylo Butler, 2020, USA, 10 min.
Bryce & Mitchell's trip home is disrupted after making a pit stop in a mysteriously unwelcoming town.
---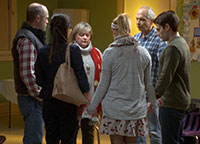 The Last Lettucefest
Jaden Curtis, 2021, Canada, 11 min.
A year after tragedy struck a small town's annual street festival, the planning committee meets to determine the future of the beloved Lettucefest, revealing the underbelly of small town politics and prejudice. 4
---
Available online: Oct. 4th 8:00am – Oct. 10th 11:00pm