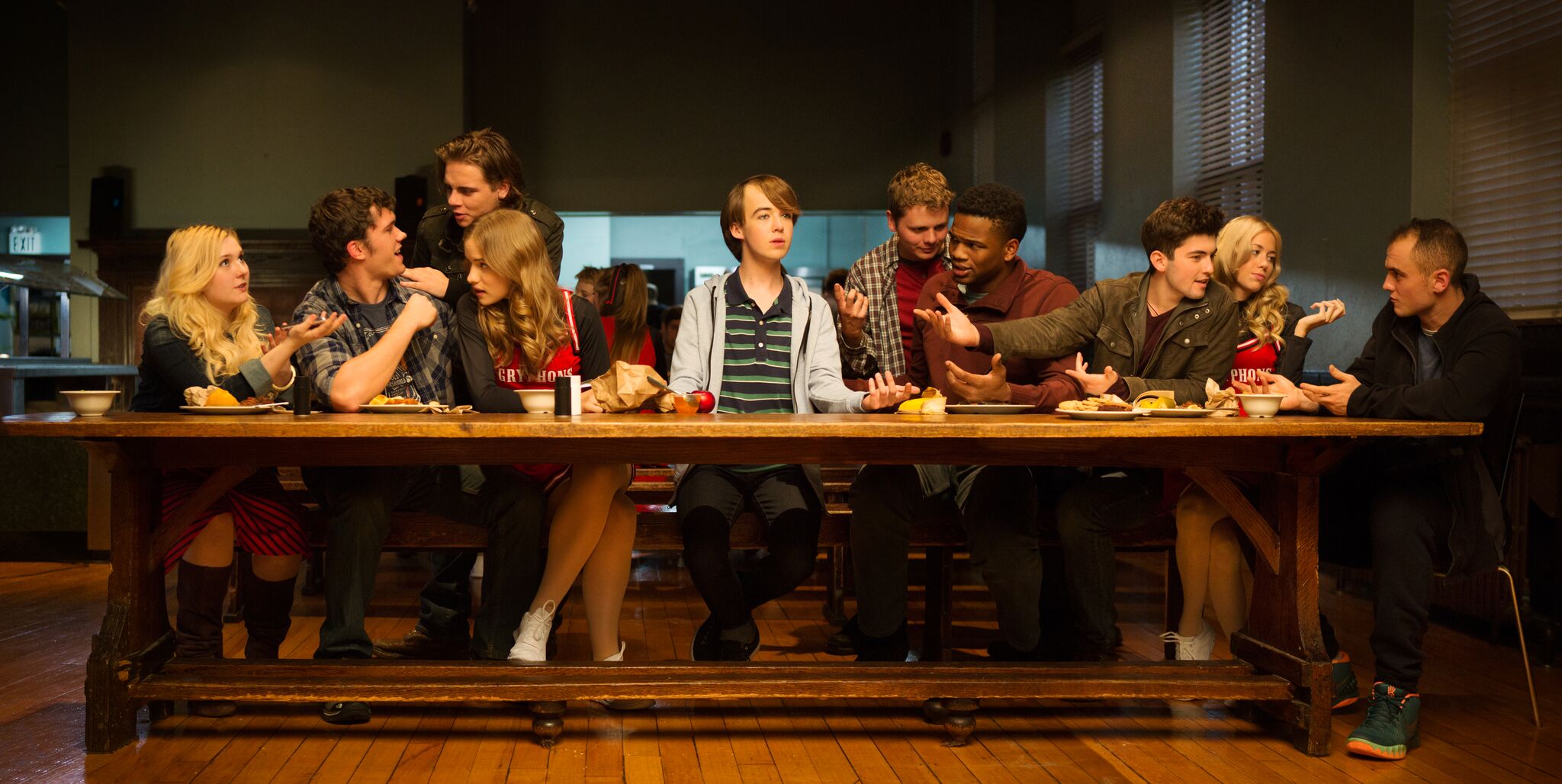 OPENING NIGHT REMAINS TO BE A FREE EVENT FOR OUR PATRONS – COURTESY OF THE ALAN DUSOWITZ FUND & REEVES IMPORT MOTORCARS
General Admission:  First come, First served seating
Join us at Hamburger Mary's for an Opening Night after-party.  Enjoy a complimentary appetizer with your ticket stub or pass
Trudie Styler, 2017, USA, 91 min – FREE!
"Sometimes, you just gotta dress a bitch down." Oh, so true, Billy Bloom. Seventeen-year-old Billy was born to be fabulous and is proud, gorgeous, gay, and deeply connected to his fabulousness through his "Muv" (Bette Midler). It all changes when Billy is suddenly shipped off to the opulent home of his estranged father (Larry Pine) after Muv unexpectedly heads off to rehab. Billy's father is ridiculously wealthy and the only advantage to that for Billy, is that it affords him the freedom to surround himself with all of the accoutrements he needs to indulge his fabulousness. There is no limit to his imagination and his persona changes with his mood and his need for survival in a new high school and in a house with a hostile father. Billy suffers the violence of school thugs and rejection by the bitchy, mean girls, enjoys a budding friendship with the football star and deals with a disapproving teacher.
What is unexpected is a confident, unflinching performance by Alex Lawther (The Imitation Game, Departures). Lawther embodies a loveable, defiant, vulnerable Billy Bloom and fills up the screen with absolute magnificence. When he decides to run for homecoming queen, Billy realizes that he doesn't need to take all of it on by himself – even self-identified freaks deserve a posse. Billy amasses a clique that changes his life.  Based on the successful young adult novel by James St. James, director/producer, Trudie Styler (uh, Sting's wife) doesn't tie it all up in a nice, tidy bow. She does, however, give us a delightful gift to unwrap. Come on! Celebrate the freak inside you!  Fly your freak flag with pride! (Sunny Hall)
Preceded by Headspace Jake Graf, 2017, UK, 4 min
A rare and intimate glimpse into the trials and tribulations faced by trans folk on a daily basis.
Date:
October 6, 2017
Time:
7:30 pm
Cost:
$
Venue:
Tampa Theatre
Duration:
95 mins
Year:
2017
Language:
English
Director:
Trudie Styler
Country:
USA
Type:
Comedy, Coming of Age, Drama, Youth