Gay Chorus Deep South – {Closing Night}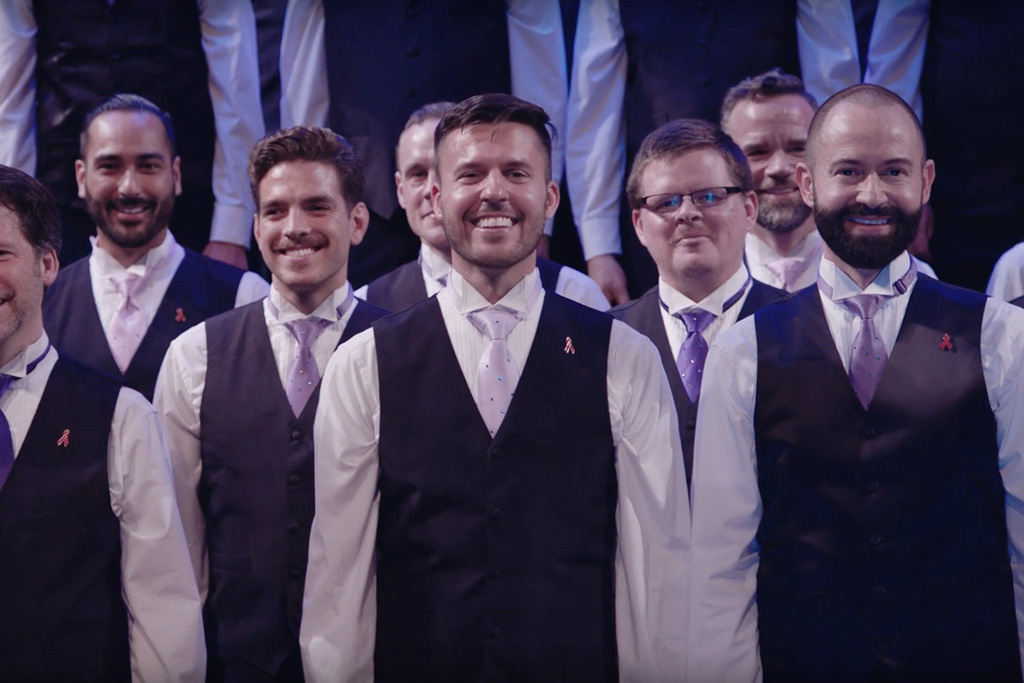 Closing Night Program
David Charles Rodrigues, 2019, USA, 98 min
The San Francisco Gay Men's Chorus set out to bring their message of hope and resiliency in response to the 2016 presidential election by spending a week touring throughout the deep south.
The Chorus, joined by The Oakland Interfaith Gospel Choir, brought a message of music, love, and acceptance to communities and individuals confronting intolerance. Over 300 singers travelled from Mississippi to Tennessee, through the Carolinas, and over the bridge in Selma. They performed in churches, community centers and concert halls in hopes of uniting us in a time of difference. The journey also challenged Director Tim Seeleg and other Chorus members who fled the South to confront their own fears, pain, and prejudices, on a journey towards reconciliation. The conversations and connections that emerge offer a glimpse of a less divided America, where the things that divide us – faith, politics, sexual identity – are set aside by the soaring power of music, humanity, and a little drag.
There is beautiful vocal performance in this movie. But there is much more than singing to this thoughtful documentary that chronicles a journey that began as a challenge to the oppression of the deep south and ended in the delight of southern people steeped in their love of gospel music and hungry for conversation. This remarkable film demonstrates that, clearly, there is a whole lot of fixing that singing can do.
SFGMC Director Tim Seelig is scheduled to Skype with the audience following the film.
---
Women Make Music – 25 Years of Crescendo: The Tampa Bay Women's Chorus
Sunny Hall, 2019, USA, 8 min
---
Preceded by a performance by the Tampa Bay Gay Men's Chorus.
Join us at Bizou Brasserie at Le Méridien (601 N. Florida) after the closing film to celebrate another festival bringing fierce, fabulous, LGBTQ+ film in Tampa Bay. Food and drinks for purchase.
SPONSORED BY TAMPA BAY GAY MEN'S CHORUS