Glob Lessons – Closing Night Film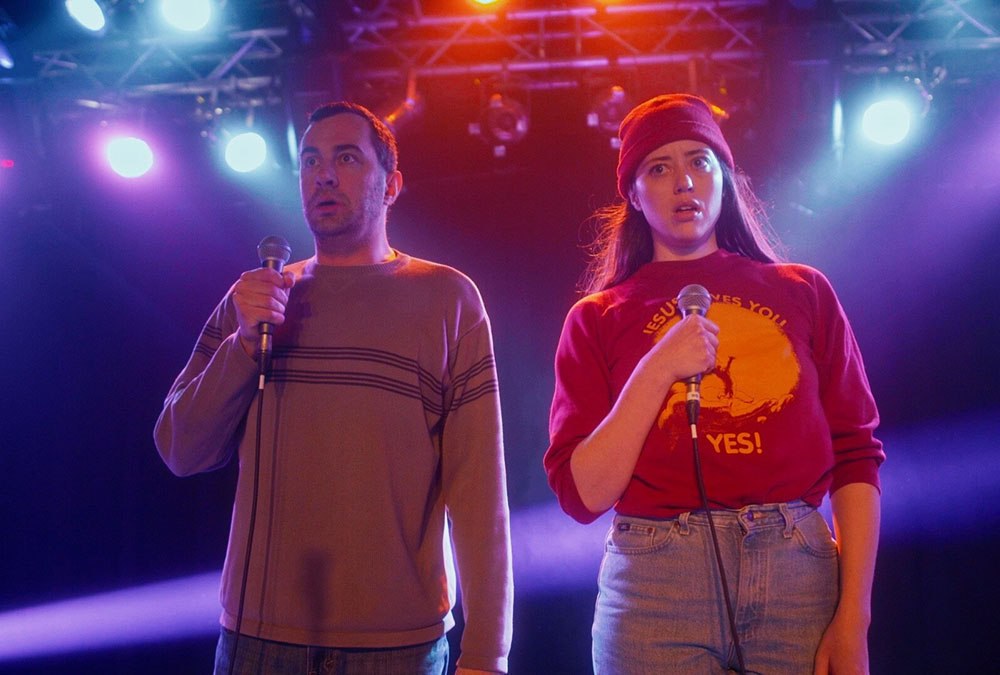 Closing Night Film – Florida Premiere
Nicole Rodenburg, 2021, USA, 100 min.
Move over Felix and Oscar, the latest odd couple is Alan and Jesse, two mismatched strangers who are paired together by a children's theater company to perform low-budget productions of Robin Hood and A Christmas Carol in elementary schools. Alan (played by Colin Froeber) is a partially closeted, insecure gay man from Minnesota who is reserved, fastidious, and takes his dramatic artform very seriously. Jesse (played by Nicole Rodenburg) is a boisterous, spontaneous and outspoken thespian from West Virginia who is more comfortable improvising her life. Their plays are as far from Off-Broadway as you can get when their tour takes them in a minivan across the desolate snowy highways of the upper-Midwest states while staying in depressing motel rooms with the howling wind outside. Along the way they break the ice and begin to confess their present insecurities, confront their past demons and try to salvage their fading dreams for the future. This is a strikingly accomplished, beautifully crafted, and confidently directed first feature from Nicole Rodenburg, whose life-long BFF Colin Froeber co-wrote the script and produced the film with her, basing much of the story on their own experiences in theater. As expected from this dynamic duo, the acting is impeccable and so is their comedic timing in this quirky and endearing road trip buddy movie.