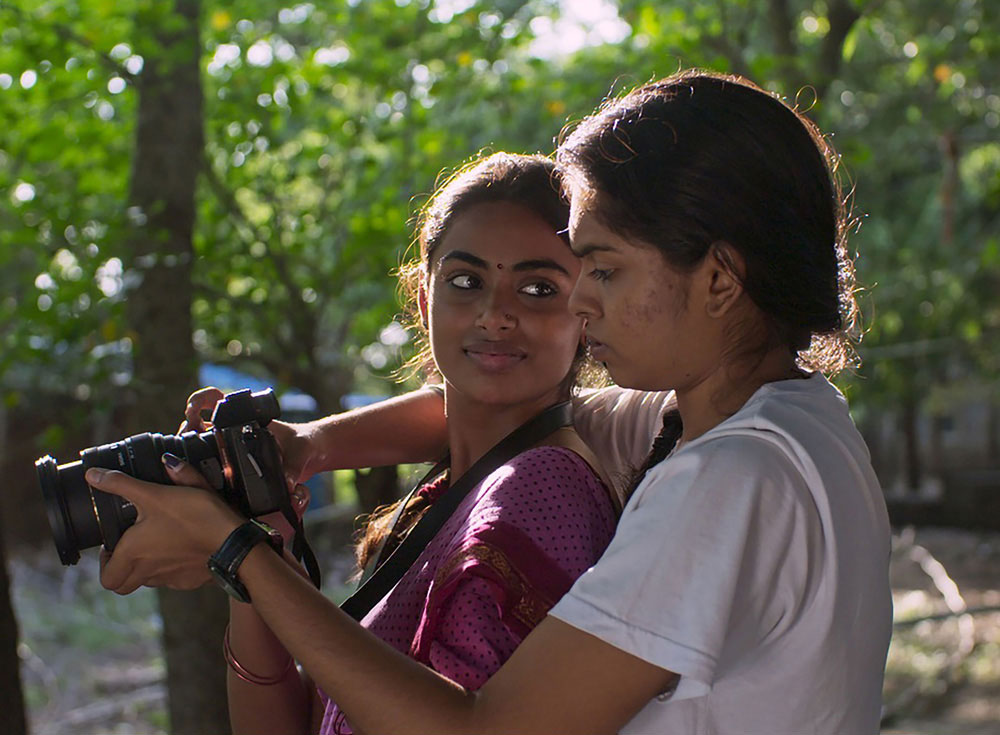 Swarnavel Eswaran, 2018, India, 73 min
Anandhi understands loss. Her parents and relatives perished into the waves of a Tsunami off the coast of India. Her Uncle Singaram feels the loss even deeper, as he is the only one left to look after Anandhi, with all the tenderness and the hand wringing of an anxious father. Anandhi is of the age to be married, but she rejects each suitor and lives her life in quiet resolution to her circumstances. Until she meets Kavita, a brooding photographer, and falls in love.
In Tamil with English subtitles.
---

U for Usha  (U Ushacha)
Rohan Parashuram Kanawade, 2019, India, 21 min
Usha, a single mother who works as a farm laborer in rural India, finds herself drawn to a female teacher of local primary school, in ways she never knew possible.
COMMUNITY PARTNER: TRIKONE TAMPA BAY
Date:
October 9, 2019
Time:
6:30 pm
Cost:
$15
Venue:
Metro Wellness and Community Center
Duration:
94 mins
Year:
2018
Language:
Tamil
Subtitles:
English
Director:
Swarnavel Eswaran
Country:
India
Type:
Asian, Drama, Foreign Language, Lesbian, Romance