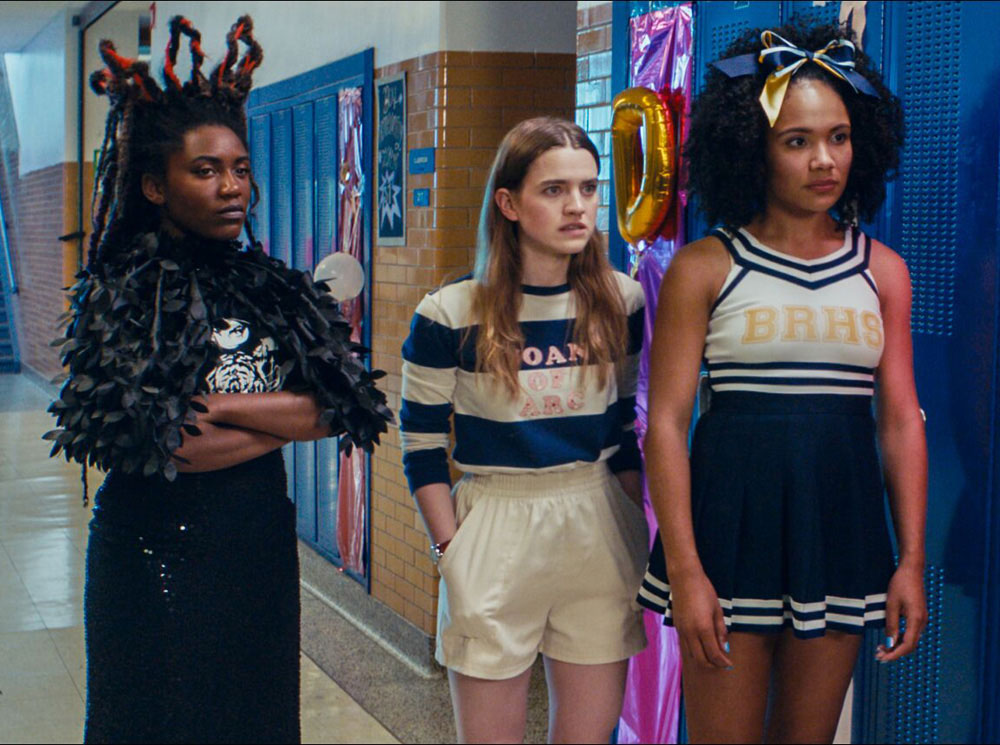 Jennifer Reeder, 2019, USA, 111 min
Carolyn, Joanna, Laurel, and Charlotte are your average teenage girls in rural Ohio: they front afro punk bands, make out with fellow cheerleaders in the woods, and deal with unstable parents. But when Carolyn disappears one night, the town must come together to investigate this unimaginable trauma. Punctuated by deliciously melancholy choral renditions of classic 80s songs by the girls, this experimental thriller explores both the big traumas and micro-aggressions that together paint a feminist and surreal picture of girlhood.
---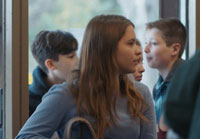 Lockdown
Logan George & Celine Held, 2019, USA, 12 min
Struggling with feelings for her best friend, fourteen-year-old Marie stages an almost perfect plan.
Date:
October 10, 2019
Time:
9:15 pm
Cost:
$15
Venue:
Tampa Theatre
Duration:
123 mins
Year:
2019
Director:
Jennifer Reeder
Country:
USA
Type:
Art, Coming of Age, Drama, Lesbian, Youth