Language Lessons – Opening Night Film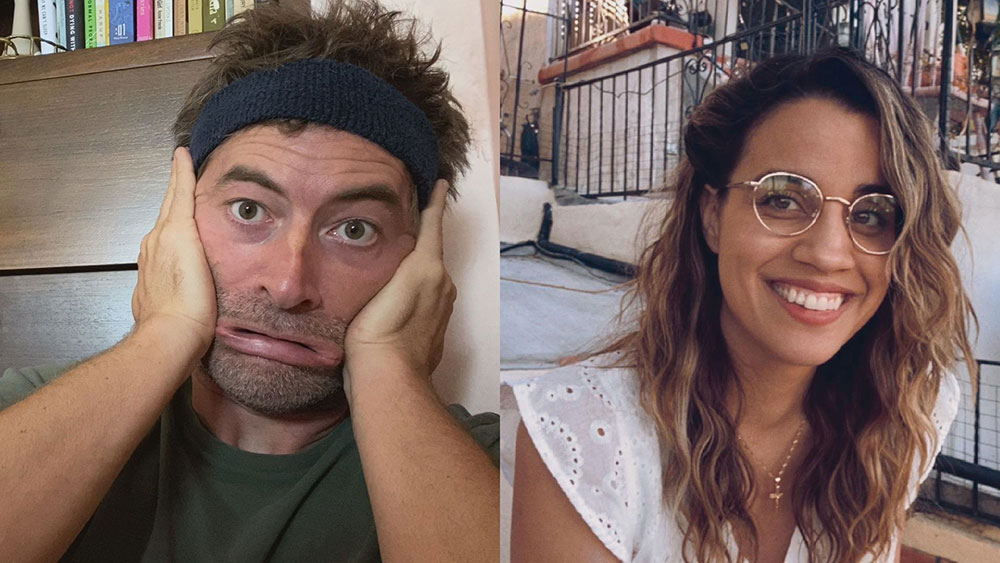 Opening Night Film – Tampa Bay Premiere
Natalie Morales, 2021, USA, 91 mins.
Florida-native Natalie Morales (known for her roles in many TV shows such as Parks and Recreation, Girls, and Dead To Me and feature films such as Battle of the Sexes, Stuber and The Little Things) directs this charming feature film that she stars in alongside Mark Duplass, her co-writer, to tell a story that is extremely timely and underscores the importance of human connection in this technologically isolating time. Mark Duplass known for his roles in such TV shows as The League and The Morning Show as well as feature movies like Bombshell, Tully, and The One I Love) finally makes all of our dreams come true playing a gay man in this film. (His last flirtation with queerdom was in Humpday where he played a straight man dared to star in a porn film with his equally straight friend played by Josh Leonard). In this film Mark Duplass's character, Adam, receives a surprise birthday present from his husband in the form of online Spanish language lessons taught by Natalie Morales' character, Cariño, who is video conferencing in from Central America. During their series of weekly sessions, they strike up an unexpected and meaningful friendship. Shot during the pandemic in both Los Angeles and Costa Rica, the story takes place entirely on computer screens but the engaging performances by Natalie and Mark take us on an emotionally cinematic journey. After premiering this year at the Berlin Film Festival and winning Audience Awards at Provincetown and SXSW, Natalie's film comes to her home state to kick off TIGLFF.
English & Spanish with English subtitles