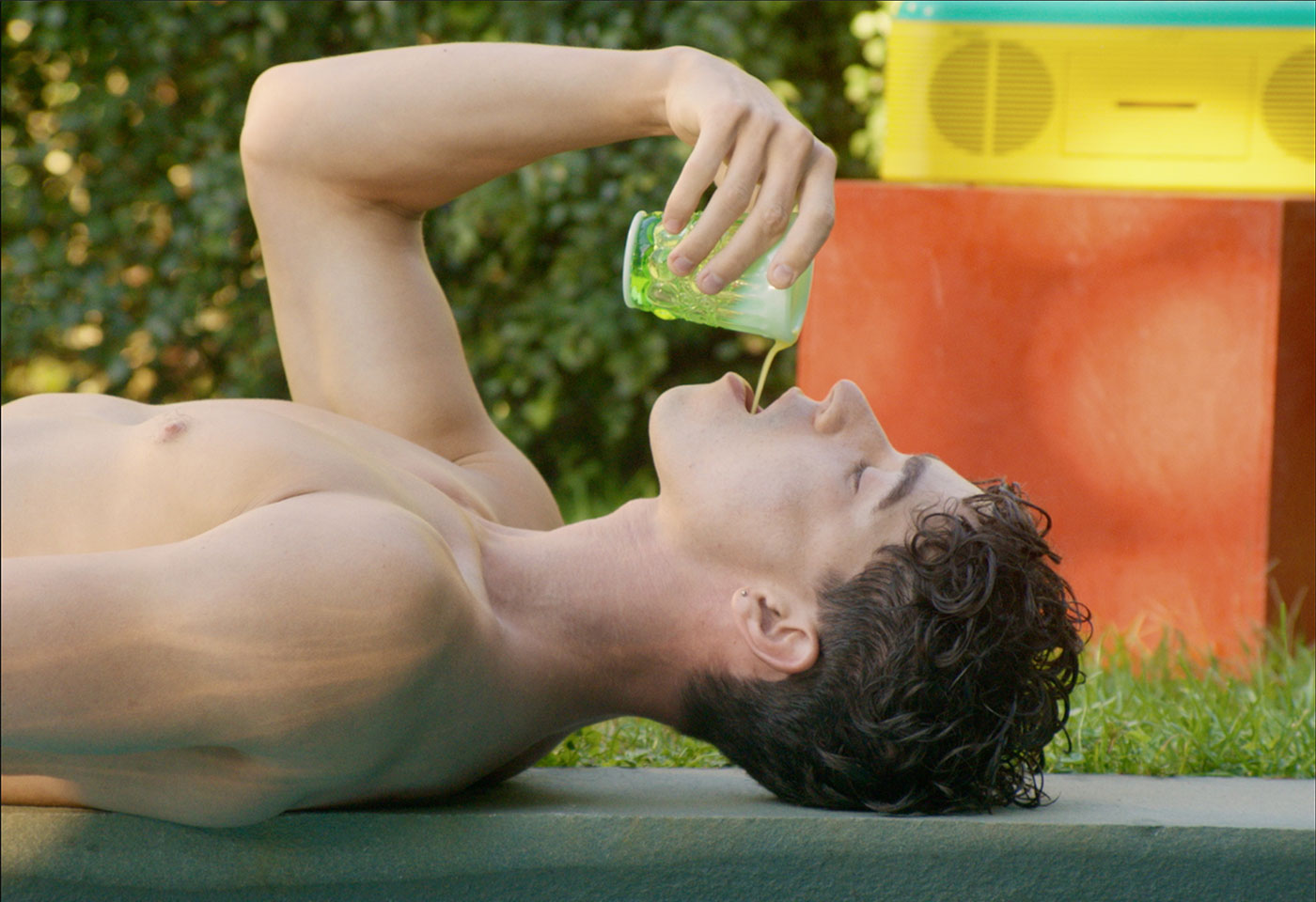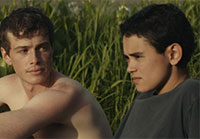 THE DALLES
Angalis Field, 2023, USA, 11 min.
When a handsome cyclist passes through the family cherry farm asking for directions to a local cruising site,Cam takes that as an invitation to follow him.
---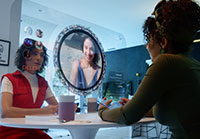 KEEP/DELETE
Kryzz Gautier, 2022, USA, 19 min.
In a future world where memories are handled like computer files, two lovers decide to undergo a procedure and have their entire relationship wiped from their brains.
---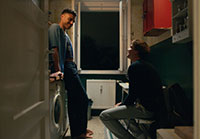 DOGFRIEND
Hundefreund, Maissa Lihedheb, 2022, Germany, 18 min.
A date takes an unexpected turn in this meditation on race, politics and history in Germany.
---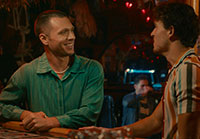 POLLYWOOD
Alessio Mineo, 2023, USA, 15 min.
Serial singleton Clayton's first date nerves wane within minutes of meeting August. But as Clayton's confidence grows, August drops a bombshell.
---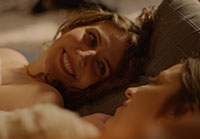 FIRST(ISH DATE)
Shira Baron, 2023, USA, 11 min.
After weeks of online dating, Molly finally meets Jess in person, but even as sparks fly, she finds herself face to face with her oppressive insecurities.
---
PIPES
Killian Feusi, 2022, Switzerland, 4 min.
Bob is a plumber hired to fix a broken pipe. He lands, to his surprise, in a gay fetish club.
---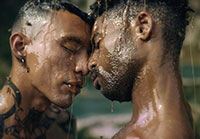 HONEY TO THE MOON
Rob Woodcox, 2023, Mexico, 9 min.
A wandering soul caught in a moment of reflection is met with a sweet surprise; an object of desire. Thrust from his lonely corner, Moon falls into a journey of love with Sun. Are they predestined to orbit each other forever?
---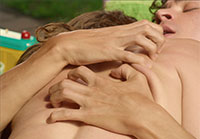 LOLLYGAG
Tij D'oyen, 2022, USA, 10 min.
How can you ignore the boy next door? This sun-drenched study of isolation, ennui, obsession and loss plays out a woman's sensual yet macabre childhood memory that occurred the summer of her parents' divorce.
Late Night Shorts
$

15
In-Person
---
---
Friend of the Fest Pass $125