---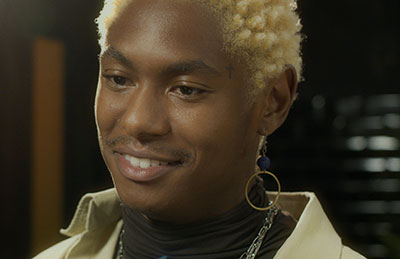 All The Awards I Never Gave You
Caio Scot, 2021, Brazil, 17 min
In the bathroom at an awards ceremony, an unexpected encounter between two young actors brings up unresolved feelings and a love story that may not have come to an end yet.
---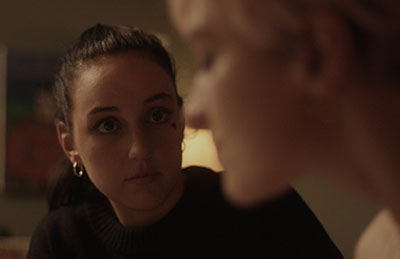 Aura
Guy Hodgkinson, 2022, United Kingdom, 10 min
When given an ultimatum do you stop or do you run? At some point, you have to decide.
---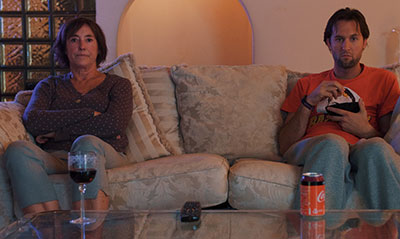 Blown Up
Joris Sluiter, 2022, Netherlands, 11 min
A man isolates himself in a self-made world of fantasy.
---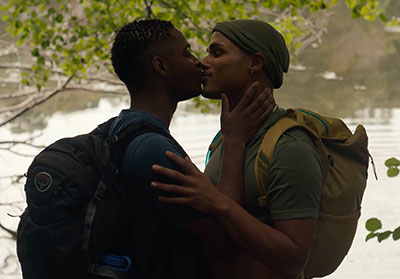 Ezra
Joshua Hernandez, 2022, USA, 8 min.
A chronically ill dancer finds tranquility in nature while on a camping trip with their boyfriend
---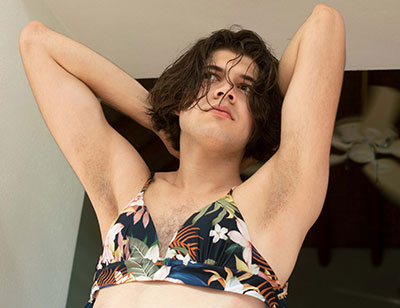 Kiss Me
David Barba, 2022, Mexico, 10 min.
A mischievous teen explores an empty beach house unaware of the video cameras watching his every move.
---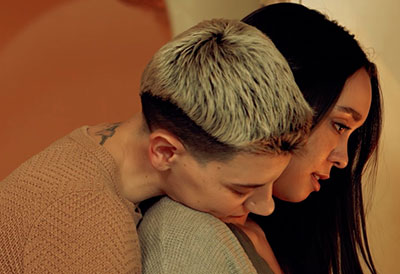 Lie Next To Me
David Legel, 2022, USA, 11 min
A polyamorous couple finds their marriage called into question after their loyalty to each other is tested by diverging expectations.
---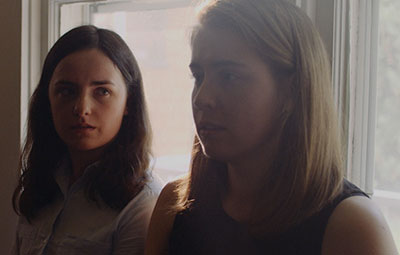 Picture Yourself
Tracey Lavigne, 2022, Canada, 7 min
An agoraphobic woman resists going with her partner to a family funeral, triggering a crisis point in their relationship.
---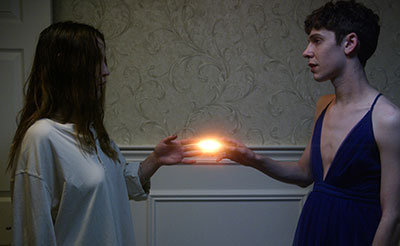 River Fork
Vuk LK, 2021, USA, 11 min.
A trans man recuperating from top surgery spots a painting in his hotel bathroom which takes him back to a different time.
---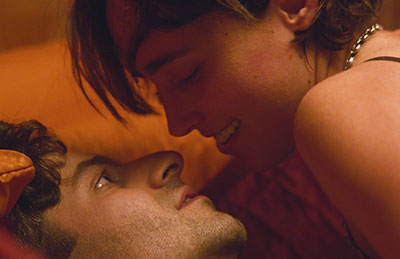 Valentine
Beck Kitsis & Chris McNabb, 2022, USA, 10 min
With gender and identity in flux, Corey and Mia struggle to redefine their relationship
Date:
October 9, 2022
Time:
2:30 pm
Virtual:
October 9 -16
Cost:
$15
Venue:
Tampa Theatre
Duration:
95 mins
Year:
2022
Language:
English, Dutch, Spanish, Portuguese
Director:
Various
Country:
Various
Type:
Comedy, Drama, Foreign Language, Romance, Shorts