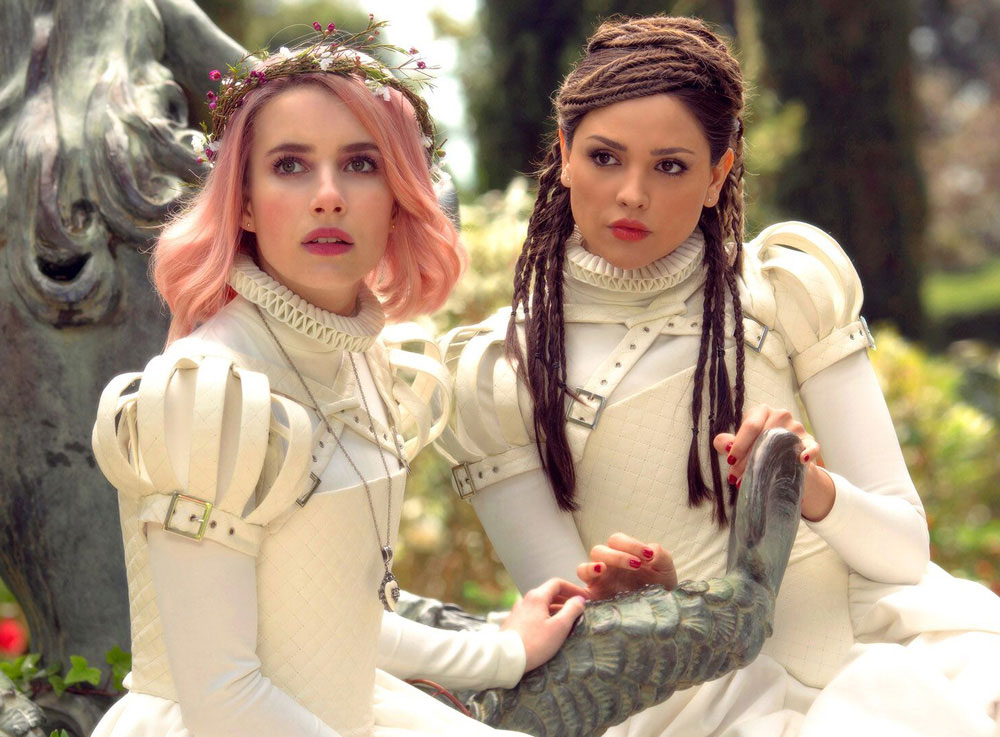 Alice Waddington, 2019, USA/Spain, 95 min
In this futuristic fairy tale, Uma (Emma Roberts) wakes up in a rose- and tulle-filled boarding school for wayward young women, whose families pay big bucks for their daughters to emerge perfect. On the outside, Uma was engaged against her will to an evil billionaire, but once sent away, she must face questionable therapies and drug-laced dinners. With the love and support of the women in this beautiful prison, she must find a way to escape, or risk being erased.
SPONSORED BY TITO'S
TICKETS
Ticket Sales Are Now Closed. Tickets will be available at the venue.
Film Festival General Admission 4-Pack - $50
---
Passes - Starting at $150
Date:
October 7, 2019
Time:
9:15 pm
Cost:
$15
Venue:
Tampa Theatre
Duration:
95 mins
Year:
2019
Director:
Alice Waddington
Country:
USA/Spain
Type:
Coming of Age, Drama, Fantasy, Lesbian, Youth