Queer-toons – Shorts Program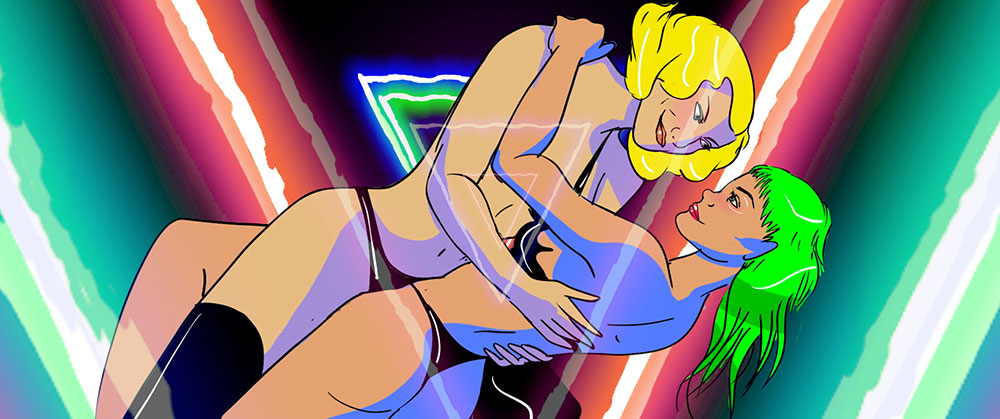 A series of animated shorts.
---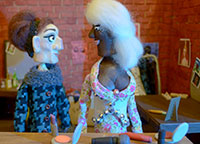 The Queen's Heart
Samuel Player, 2021, UK, 3 min.
A glance through LGBTQ+ history through the mirrors of a Drag Queen – a story of love, loss and chosen family.
---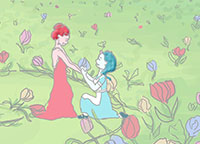 The Sappho Project: fragment 147
Sari Katharyn, 2021, UK, 8 min.
"Someone will remember us, I say, even in another time" is a one of the most famous lyrical fragments that remain from the lesbian poet Sappho. This animation reflects the evolution of art movements and pays tribute to queer women through the ages.
---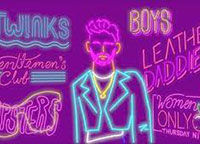 Reviving the Roost
Vivek Shraya, 2019, Canada, 6 min.
This pulsating neon-light ode to a popular Edmonton gay bar that closed in 2007, is also a story about community complexity and longing, and an elegy to a lost space.
---
Are You Still Watching?
Alex Cardy, Tali Polichtuk, Kitty Chrystal, 2021, Australia, 6 min.
Forced into near-isolation during Melbourne's COVID-19 lockdown, Jamie binges on queer film and TV. What begins as mere escapism turns sensual when they start having sexual fantasies involving their favourite queer characters.
---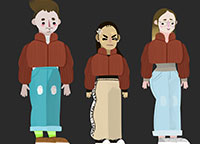 Everyone has my jacket
Russell Atkinson, 2021, UK, 3 min.
"One of us has to change" takes on a whole other meaning in this short animation about fashion, gender dysphoria and acceptance.
---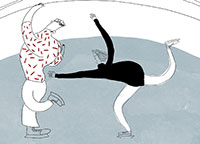 All Those Sensations in My Belly
Marko Djeska, 2020, Croatia/Portugal, 13 min.
While transitioning from male to female gender, Matia struggles with finding a genuine intimate relationship with a heterosexual man.
---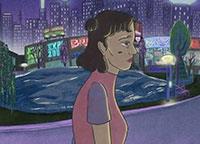 Our Bed is Green
Maggie Brennan, 2021, USA, 7 min.
A young woman seeks digital refuge from an overwhelming world and a bewildering obsession.
---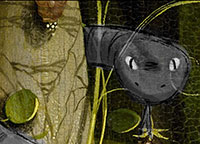 I Bleed (Sangro)
Tiago Minamisawa, Bruno H Castro, Guto BR, 2019, Brazil, 7 min.
Through the intimate confession of a person living with HIV, this animated film aims to demystify issues that, to this day, persist in society's imagination about the virus.
---
Out of the Dark: AKeem
Sarah Klein, Tom Mason, 2021, USA, 4 min.
This is the story of AKeem Rollins, known for his viral slam poetry piece "Suicide Note," and how he faced the greatest challenge of his life and found strength he never knew he had.
---
Men in Blue: 12 stories
Francisco Bianchi, 2021, France, 3 min.
12 men of all genders and from all backgrounds strip off for the camera in these revealing portraits animated in rotoscopy with more than 500 blue ballpoint pen drawings.
---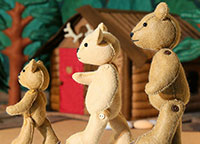 Goldilocks and the Three Families of Bears
Ed Hartwell, 2020, UK, 2 min.
Based on "Goldilocks and the Three Bears," this story introduces three new bear families to represent family life as it is in the world today.
---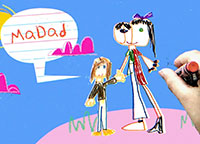 Mama has a Mustache
Sally Rubin, 2021, USA, 10 min.
A quirky, animated documentary about gender and family, as seen through children's eyes and driven completely by audio interviews of kids ages 5-10.
---
Available online: Oct. 4 8:00am – Oct. 10 11:00pm
---
Full Festival Pass - $150
---
Directors Cut Total Access - $250