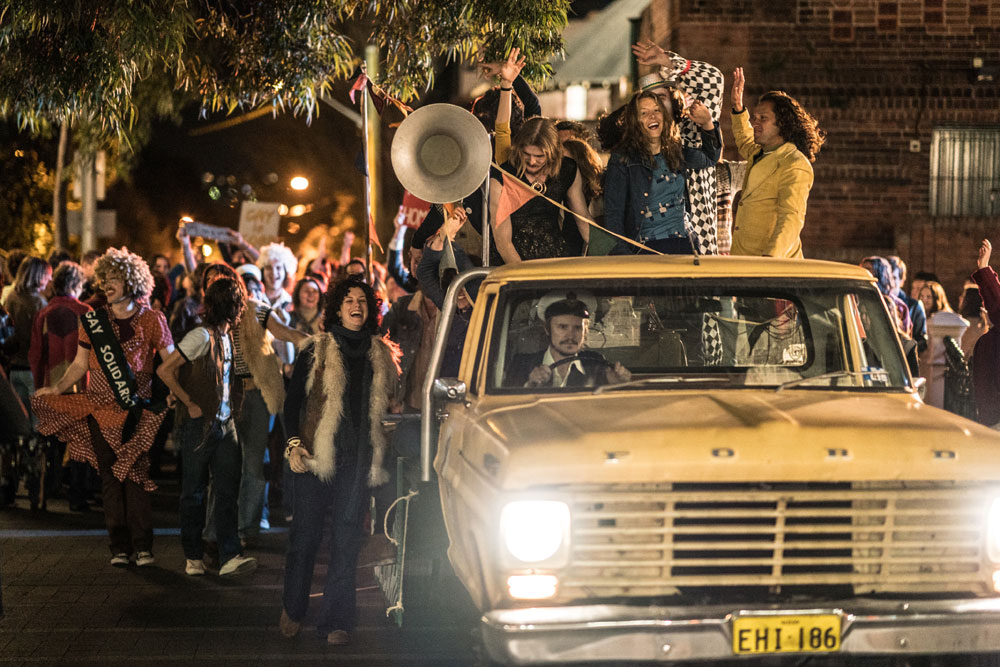 Jeffrey Walker, 2018, Australia, 105 min Drama
Back in the 70's, it was easy to forget that we (the U.S.) were not the only ones fighting for LGBT rights. Around the world, LGBT people were facing harrowing struggles, laying their very lives on the line. In Australia, it was Lance Gowland and his years-long struggle for equal rights that brought him to a pivotal night in Australian LGBT history.
Lance led the first gay "Mardi Gras" in Sydney on June 24, 1978, and despite having a legal permit to march, the police attacked. The crowd fought back and what ensued was a bloody riot that left dozens seriously injured and over 100 people arrested. Back then in Australia, the police were regularly attacking gay men, regularly raiding bars, trolling the streets and inciting violence at legally permitted protests. Riot tells the story of the journey to that fateful night and the simmer to boiling point that propelled a street party into a historical turning point for LGBT history. (SH)
TICKETS
Ticket Sales Are Now Closed. Tickets will be available at the venue.
Film Festival General Admission 4-Pack - $50
---
Passes - Starting at $150