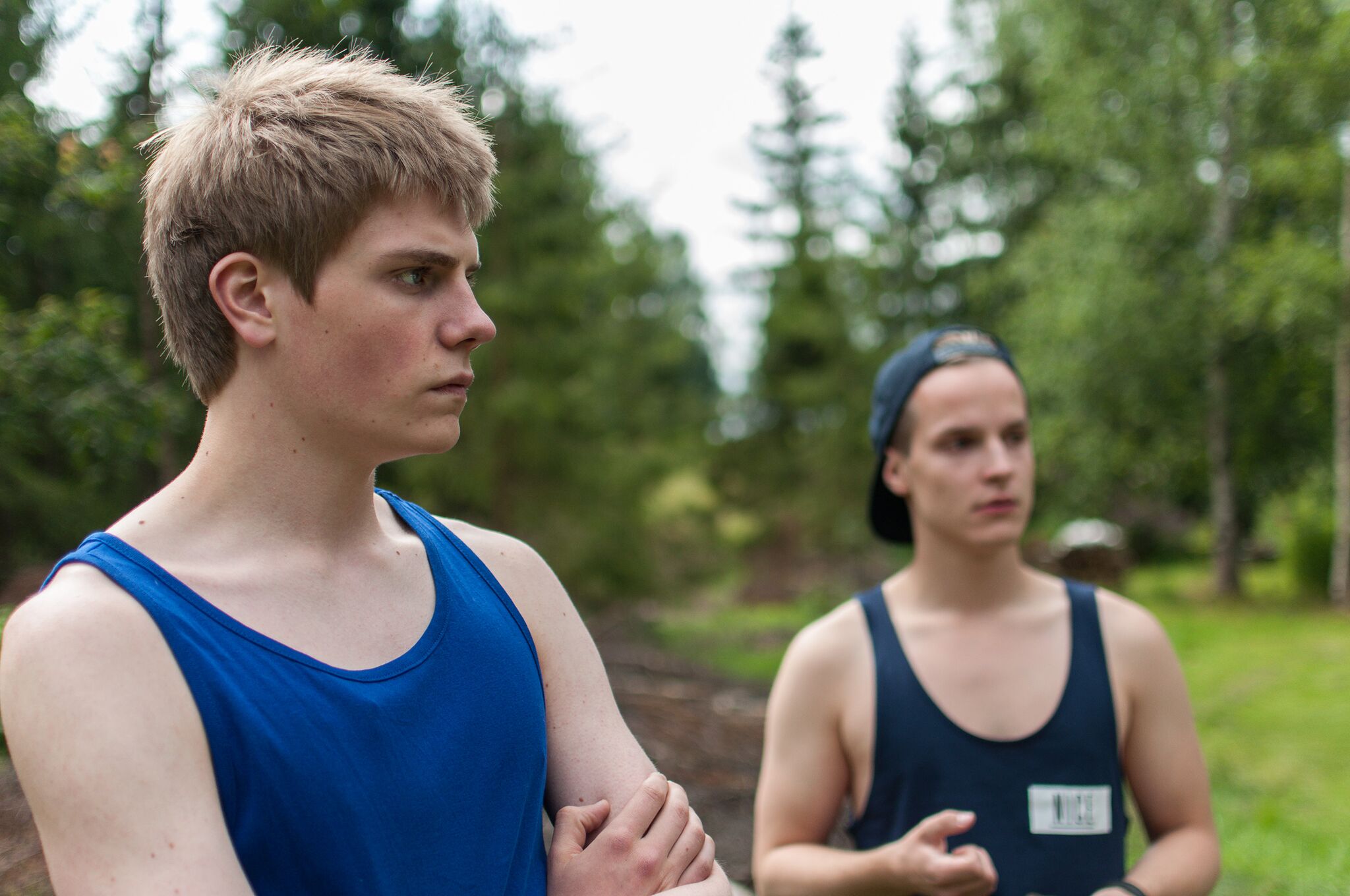 General Admission:  First come, First served seating
Nils-Erik Ekblom, 2017, Finland, 100 min.
Sometimes things work out like they should, and other times, you're just screwed. Sebu convinces his younger brother Miku to throw a huge rave at their house while their parents are gone. Sebu claims to have everything under control and pressures Miku to hook up with Sanna. Unsurprisingly, their parents come home early the next morning and blame Miku for the mess and force him to accompany them to their country cabin for the summer. Feeling more screwed than ever, Miku is hating life, but finds some fun in Elias, the next-door neighbor. Elias feels equally screwed dealing with his flighty mother and drugged-up sister. The pair come to terms with their situation with unexpected yet uplifting warmth and acceptance. (DG) In Finnish with English subtitles
Preceded by Marz Bobby Yan, 2017, USA, 11 min
A childhood friendship is put to the test after a life-changing encounter stirs up uncomfortable emotions. (Cannes)
Ticket Sales Are Now Closed. Tickets will be available at the venue.
Date:
October 12, 2017
Time:
6:45 pm
Cost:
$
Venue:
Duration:
111 mins
Year:
2017
Language:
Finnish
Subtitles:
English
Director:
Nils-Erik Ekblom
Country:
Finland
Type:
Comedy, Drama, Foreign Language, Romance