SHORTS PROGRAM #3: MIXED SIGNALS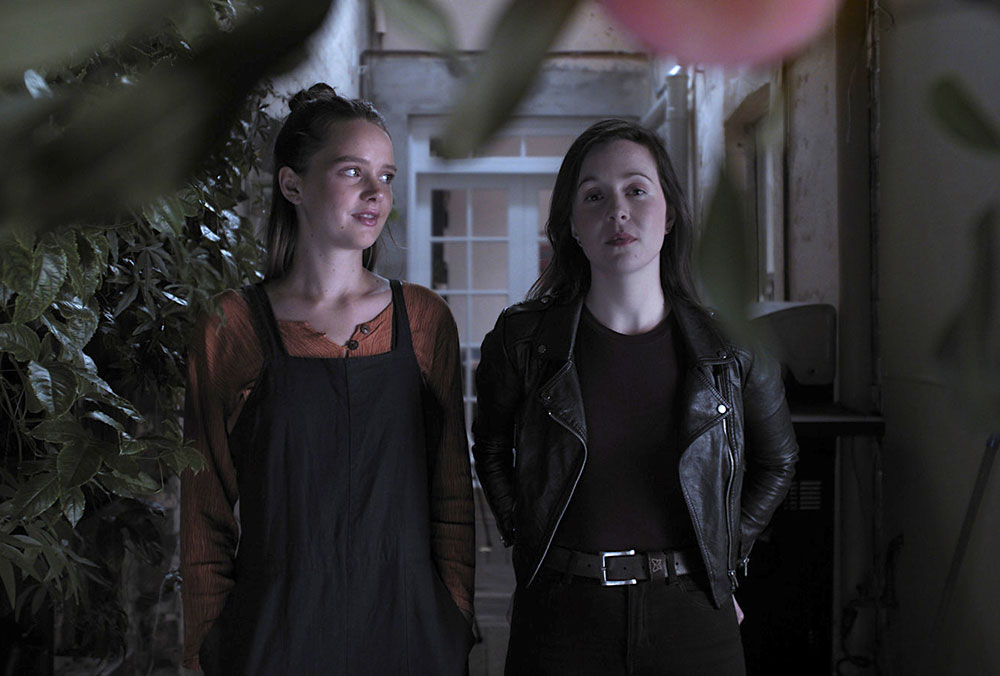 These sly and sardonic shorts prove that technology can't improve our relationships when it comes to the confusion spawned by human flaws in communication.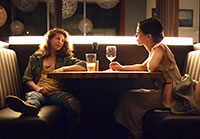 AUTOMATE
Steve Schwartz, 2018, Canada, 10 min.
Cast: Katie Stuart, Alex Duncan
In the near future, two young women meet on a dating app and are confronted by their differences.
---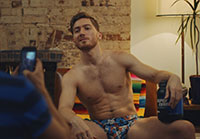 INFLUENCED
Ari Halevy, 2020, USA, 17 min.
Cast: Brandon Tyler Harris, Adam Jepson
A gym newbie attempts to quell his loneliness by transforming into a muscular #instagay before meeting his fitness influencer idol.
---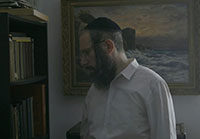 THE BINDING OF ITZIK
Anika Benkov, 2020, USA, 17 min.
Cast: Eli Rosen, Malky Goldman
In his online search for bookbinding materials, a middle-aged Hasidic bookbinder responds to a Craigslist ad offering 'binding lessons for submissive women"
---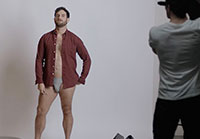 CONTENT
Chris Coats, 2019, USA, 12 mins.
Cast: Ben Sidell, Philipp Maximilian
When asked to model, Kevin seems to be willing to do whatever it takes to get the perfect shot.
---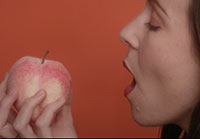 PEACH
Sophie Saville, 2020, Australia, 8 min.
Cast: Rose Haining, Eleanore Knox
A socially anxious young woman lands a hot date but she's not sure if it's actually a date.
---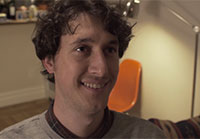 LOVE YOU TYLER
Devon Diffenderfer, Ari Itkin, 2019, USA, 9 min
Cast: Devon Diffenderfer, Ryan Pater
When Luke starts to talk about his new girlfriend to his male roommate, things get a little awkward.
---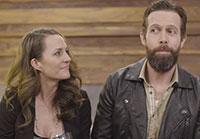 BABY BIRD
Barret Bowman, 2019, USA, 8 min.
Cast: Aaron Goddard, Kristin Goddard, Chris Yonan, Deborah Craig, Keri Blunt, Tyler Wolfe, Katie Locke O'Brien, Andrew Goulet
When Jen and Paul are invited to a coworker's dinner party, they get roped in to playing the group's favorite game.
---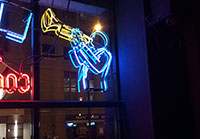 LONGER
Susana Darwin, 2020, USA, 11 min
Cast: Eugenie Bondurant, Diana Lovell, Susan Hellman Spatafora
Jazz singer Joanne carries a secret torch for Vida and hides her feelings within a song she wrote.
AVAILABLE: OCT. 3 – 17