SHORTS PROGRAM #4: DESPERATE MEASURES
When up against formidable odds, these truth-seekers discover that the ultimate battle is waged within their own minds and, to win a sense of peace, they must out-maneuver themselves.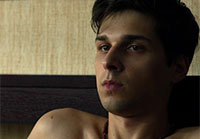 FABIU
Stefan Langthaler, 2020, Austria, 30 min.
Cast: Günter Tolar, Kristóf Gellén
When 80-year-old retiree Arthur hires a male Hungarian care worker to help with his wife, he experiences feelings of desire and suppressed longing.
German language with English subtitles
---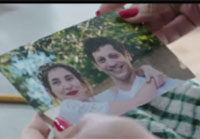 NO HOMO
Omri Laron, 2019, Israel, 20 min.
Cast: Miki Kam, Tom Hagi, Yael Finkel
Ruta would do anything to bring her son and his ex-wife back together, but first she has to convince him that he is not gay.
Hebrew language with English subtitles
---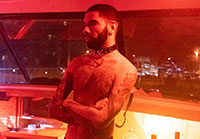 BUCK
Elegance Bratton, Jovan James, 2020, USA, 14 min.
Cast: Malik Shakur, Biko Eisen Martin, Simbi Khali
Caught in the throes of a depressive fugue, young Lynn resorts to debauchery to find joy — only to discover that happiness is a much more complicated proposition.
---
A COHABITATION
Tung Wei, 2019, Taiwan, 18 min.
Cast: Benjamin Tsang, Hugo Chen
In 2013 Taipei, a gay, interracial couple are forced to separate because one of them who is a Malaysian has HIV and faces deportation.
Chinese language with English subtitles
---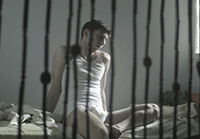 LOVE ME
Antonis Samourakis, 2020, Greece, 26 min.
Cast: Stavros Tsoumanis, Nikolas Makris, Christos Katsoulieris, Manolis Destounis, Marianna Xenidou, Maria Papadopoulou, Lina Vergopoulou
In the twilight world of a Greek seaside town, a hustler with daddy issues tries to break out of his vicious cycle.
Modern Greek language with English subtitles
AVAILABLE: OCT. 10 – 17