SHORTS PROGRAM #5: IDENTITY CRISIS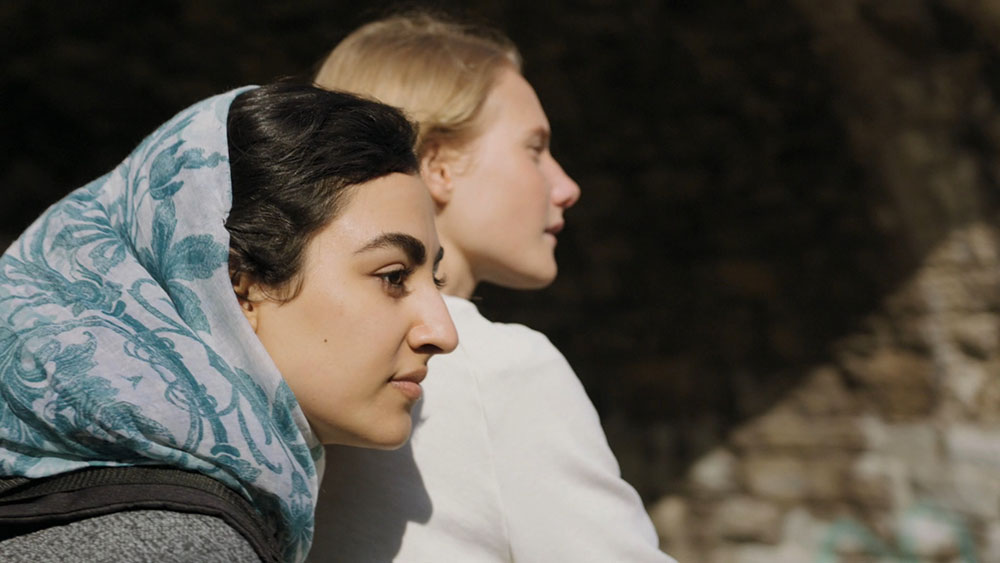 It's not me…it's YOU. These perceptive shorts show that sometimes the only identity crisis that's going on is the one that's happening in someone else's judgmental mind.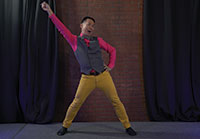 ABOUT A SHORT FILM
Kevin Yee, 2020, USA, 7 min
Cast: Kevin Yee
A gay Asian musical comedian from Canada tries to carve out a niche in Hollywood by making a short film.
---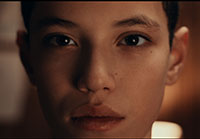 WONDER
Javier Molina, 2019, USA, 16 min
Cast: Benji Seigel, Gabriel Furman, Nico Bustamante
An 11-year-old kid growing up in "the hood" secretly dreams of trick-or-treating as Wonder Woman for Halloween.
---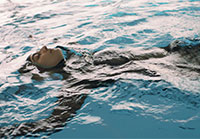 AYANEH
Nicolas Greinacher, 2019, Switzerland, 14 min.
Cast: Afsaneh Dehrouyeh, Ladina von Frisching, Mo Ahmadi, Mithra Zahedi
At a public swimming pool in Switzerland, a young refugee from Afghanistan experiences freedom and love despite the growing resistance from her religious family.
Swiss German and Persian language with English subtitles
---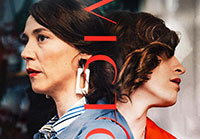 VICTORIA
Daniel Toledo Saura, 2019, Spain, 14 min.
Cast: Abril Zamora, Lorena López
Amongst the exotic flowers and plants, Anna sees Clara for the first time.
Spanish language with English subtitles
---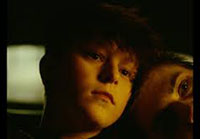 BABYDYKE
Tone Ottilie Frederiksen, 2019, Denmark, 20 min.
Cast: Anna Zerbib Streitz, Levi Eja Roepstorff, Nikoline Husmer Marquardsen
Frede accompanies her big sister to a queer party but objects to being labeled.
Danish language with English subtitles
---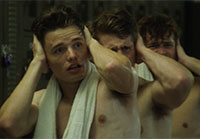 ALL THE YOUNG DUDES
William Stead. 2020, USA, 9 min
Cast: Blake Lafita, Richie Gambardella
In 1973, glam rocker Billy rebels against his conservative high school, inspiring admiration from an unlikely ally with a desire to walk on the wild side.
---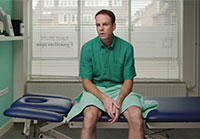 SHORT CALF MUSCLE
Victoria Warmerdam, 2019, Netherlands, 13 min.
Cast: Henry van Loon
Anders is different. But he doesn't know that. He's also gay, but that's not the point here.
Dutch language with English subtitles
---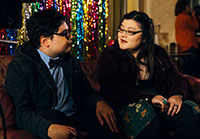 BOYS DON'T WEAR DRESSES
Jason Weissbrod, 2020, USA, 28 min.
Cast: Carol Kane, Alexander Billings, Spencer Harte, Brandon Rodriguez, Liv Brazill
A modern-day fairytale about the struggles of being an autistic transgender individual exploring friendship and love. Created by and starring autistic and neuro-divergent LGBTQ artists.
AVAILABLE: OCT. 10 – 17