Six Characters in Search of a Play – w/ Del Shores
Emerson Collins, 2019, USA, 88 min
Del Shores (Sordid Lives, Southern Baptist Sissies) is a consummate storyteller. His plays and films have entertained us for decades. In this cinematic version of his staged performance, Del opens the secret vault of his memory and shares six characters whom we have not met, but whom those of us from the south certainly know. For Del Shores fans, this show is a genuine treat. There are wickedly funny, laugh at loud moments and a misty ending that is as satisfying as warm cornbread and a plate of collard greens.
Del Shores is scheduled to attend.
---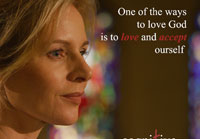 Cognitive
Mat Hayes, 2018, USA, 14 min
What if growing up in the church led you to believe you weren't going to grow up at all?
SPONSORED BY BALANCE TAMPA BAY 
Date:
October 6, 2019
Time:
3:45 pm
Cost:
$15
Venue:
Tampa Theatre
Duration:
102 mins
Year:
2019
Director:
Emerson Collins
Country:
USA
Type:
Comedy, Gay, Special Appearance, Theater