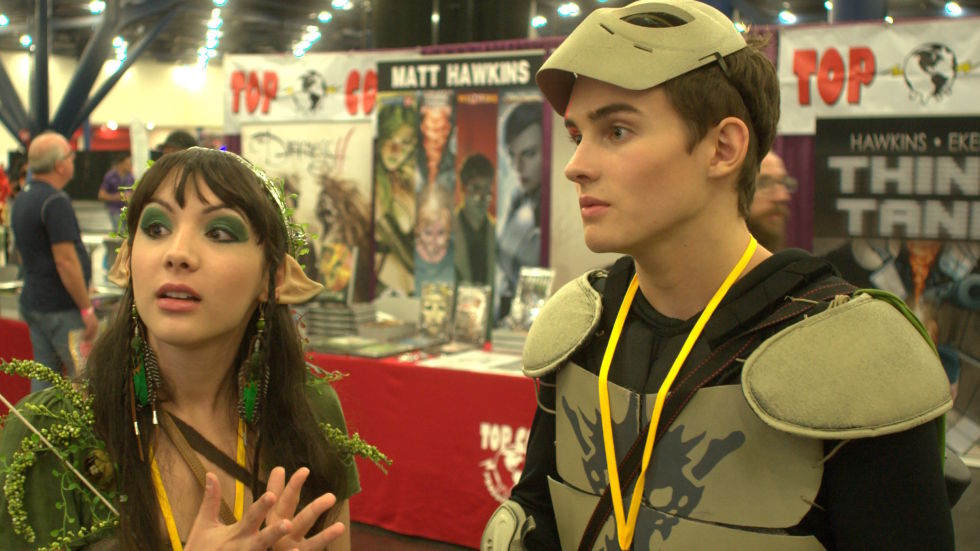 Clay Liford, 2016, USA, 100 min.
The Bronte sisters wrote erotic fantasy fiction! At least that's what Neil tells his high school peers when they confiscate his own fan fic. Neil's stories are erotic, or as erotic as a 15-year-old virgin can imagine. Neil is an introvert and finds his voice through writing. Julia, a kindred spirit, pushes Neil into submitting his homoerotic stories to an adult fantasy site, and Neil has to face not only his insecurity as a writer, but also the uncertainty of his own sexual desires. Thanks to Julia and Denis, a man Neil meets online (Michael Ian Black – Wet, Hot Summer, Inside Amy Schumer), Neil gets a read at Comic-Con and he must face his fears as well as his pent up sexual confusion. Through Denis, Neil learns that social skills are highly overrated – caring is not. Finally, a sci-fi love story. (Sunny Hall)
Preceded by: Big Star (Sara Cross, 2016, USA, 6 min.) A closeted movie actor must choose between superstardom and the love of his life.