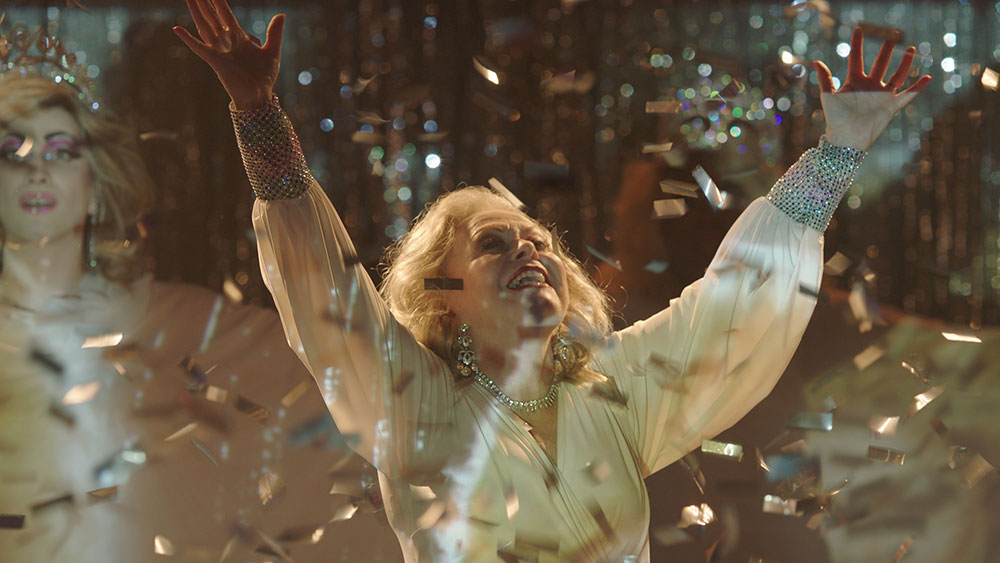 Thom Fitzgerald, 2019, Canada, 93 min.
Cast: Jackie Weaver, Adrian Grenier, Lucy Liu, Mya Taylor, Jackie Beat
CENTERPIECE FILM
TIGLFF is proud to celebrate the exhilarating and inspiring film
Stage Mother as our Centerpiece of the festival. The story of triumph
overcoming tragedy is exactly the type of symbolic theme we need in 2020
as we strive towards better days to come.
Thom Fitzgerald has been making artistically audacious and emotionally daring films for decades — starting with his auspicious debut in 1997 with The Hanging Garden. His films consistently portray characters who operate on the outside of society's margins and the support they get from their tenuous familial alliances. His latest film Stage Mother is no exception as it delivers the ultimate wish-fulfillment fantasy for any misfit who longs for their parent's unconditional approval. Jackie Weaver delivers a charming performance as Maybelline, a conservative church choir director from Red Vine, Texas, who inherits her late son's drag club in San Francisco. Once she gets over her shock at opening up Pandora's Box (also the name of the club), she gets comfortable in the Castro District, and ends up mothering all the drag queens, her son's boyfriend (played by Adrian Grenier), and his B.F.F. (played by Lucy Liu). This feel-good, laugh-out-loud, sing-along comedy proves that it is never too late to change your mind, change your views, and change your life.
AVAILABLE: OCT. 9 – 10