STEELERS: THE WORLD'S FIRST GAY RUGBY CLUB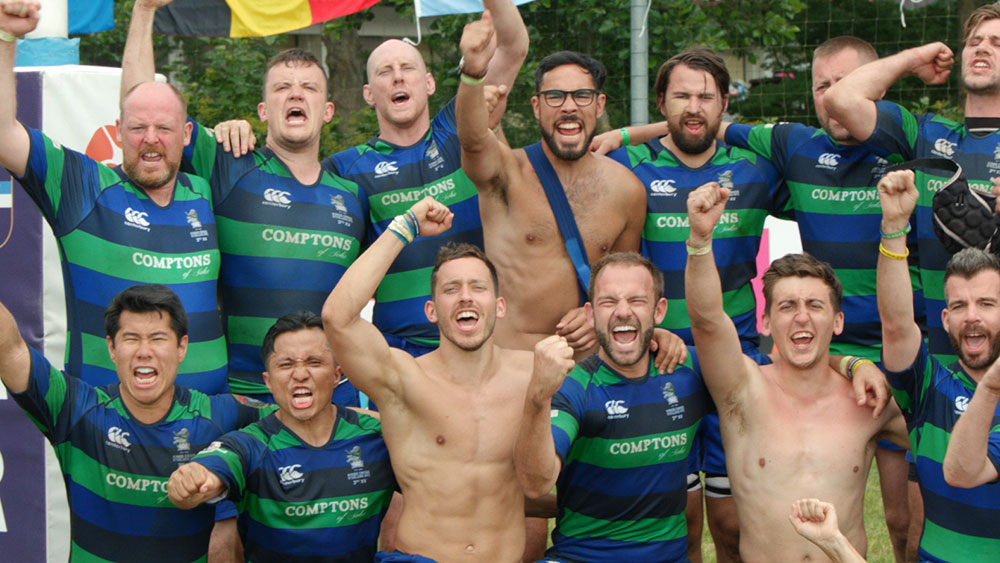 Eammon Ashton-Atkinson, 2020, UK, 80 min.
Come for the eye candy of hunky rugby players and their spunky lesbian coach…stay for the meaningful stories, exciting tournaments, and the surprising half-time drag show. This action-packed documentary is also a heartwarming story about the Kings Cross Steelers, the world's first gay rugby club that started in London in 1995, as they compete over two decades later against 60 other gay teams in the Bingham Cup. Filmmaker and journalist Eammon Ashton-Atkinson was able to get the ultimate insider pass since he happens to be one of the players on the team. Through his own story and those of his team-mates, the film shows how this inclusive rugby community has helped people overcome their struggles in ways they never would have imagined.
AVAILABLE: OCT. 10 – 17
---
Full Festival Pass - $150
---
Directors Cut Total Access - $250
Date:
October 10, 2020
Time:
12:00 am
Cost:
$10
Venue:
TIGLFF SCREENING ROOM-ONLINE
Duration:
80 mins
Year:
2020
Director:
Eammon Ashton-Atkinson
Country:
UK
Type:
Documentary, Sports