Sugar and Spice – Shorts Program
A series of women's shorts.
---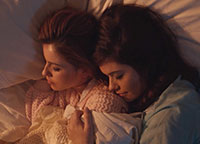 Wings
Jamie Weston, 2020, UK, 18 min.
Spanning over six decades, this lesbian love story between two Land Army girls during World War II is a partially silent film starring two BAFTA award-winning actresses.
---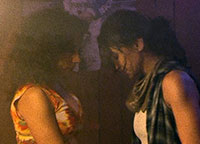 Roadkill
Aliza Brugger, 2020, USA, 16 min.
Tillie's lonely life as a roadkill removal worker is destabilized when Wanda, a lively stranger, comes to town.
---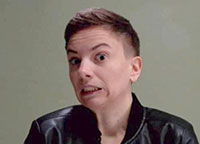 Total Catch
Sarah Clark, 2021, USA, 2 min.
Dating is hard… Zoom dating is harder.
---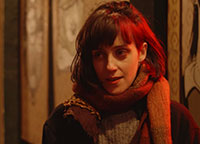 Bonsoir
Athina Gendry, 2021, France, 17 min.
Suzanne is a successful lawyer who is skeptical of dating apps, but she finally decides to go on her first date with Lucille.
---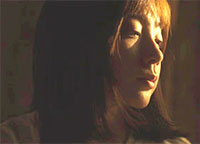 Cocoon Love
Xiaowen Wang, 2021, China/USA, 15 min.
Sent to stay with her grandparents in her hometown village, a teenager begins a budding friendship with her classmate and is forced to confront her past.
---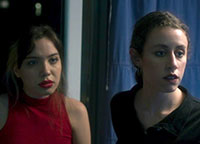 Four B (Cuarto B)
Paloma Coscia de Luque, 2021, Argentina, 10 min.
After a drunken night, a couple of women return to their apartment and hear their neighbor Camila in Apt. 4B having sex with a man which leads to a hostile situation.
---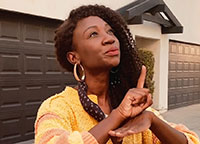 Aimee Victoria
Chrystee Pharris, 2021, USA, 10 min.
Separated on their anniversary due to the pandemic, two profoundly deaf women have their relationship tested.
---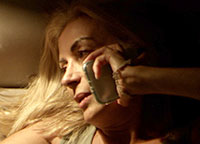 Laura's Voice
Giuseppe Bucci, 2021, Italy, 20 min.
A queer take on the legendary monodrama "The Human Voice" by Jean Cocteau. In this version, a woman has her last phone conversation with the woman she loves.
Available online: Oct. 4th 8:00am – Oct. 10th 11:00pm