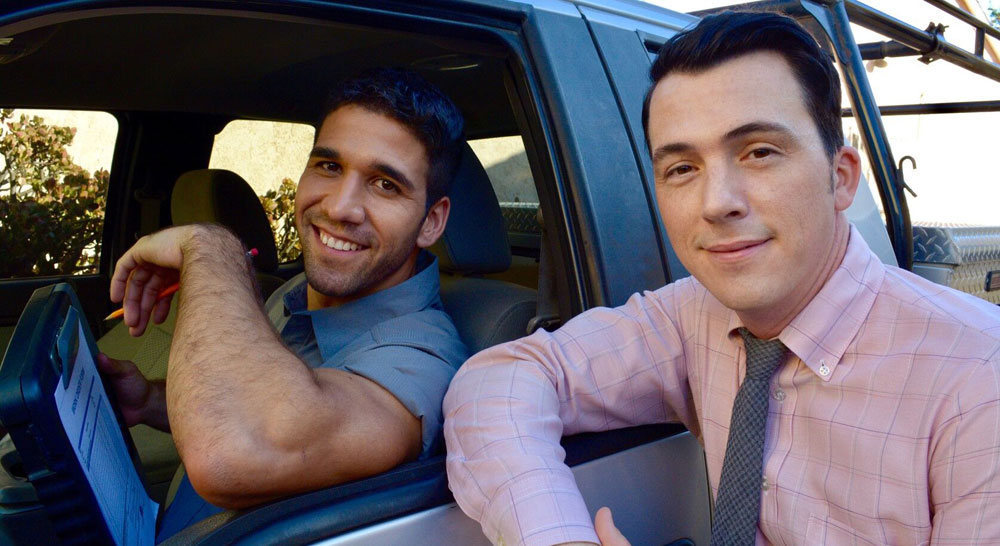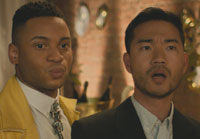 Engaged
David Scala, 2019, USA, 17 min
The pressure to pop the question to Elliot becomes too much for Darren, as the couple's relationship is thrust into the spotlight.
---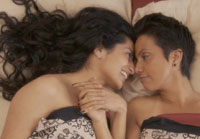 I Know Her
Fawzia Mirza, 2019, USA, 3 min
Pillow talk after a fun night leads to some interesting revelations.
---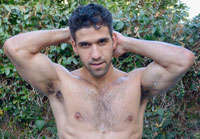 The Handyman
JC Calciano, 2019, USA, 9 min
A single, gay man schemes creative ways to have a hunky repairman continue to have to come back to his house to fix things, but suddenly the fantasies become more than either of them expected.
---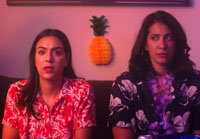 Whale, Hello There
Chantel Houston, 2018, USA, 9 min
Anna and Beca can text and chat for hours online, so going on a date should be fine, right?
---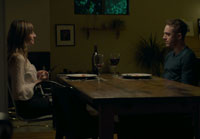 Stepdaddy
Lisa Steen, 2019, USA, 8 min
Wyatt and Patricia reconnect over sloppy spaghetti, but she keeps getting texts from dad.
---

More Than He Knows
Fiona Dawson, 2019, USA, 14 min
A trip to Palm Springs helps bring to the fore some long suppressed desires.
---

Gay Baby
Kareem Ferguson, 2018, USA 9 min
Deonte exclaims, "It ain't personal, it's clinical!" in his quest to have a baby the natural way.
---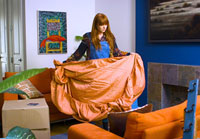 How to Fold a Fitted Sheet
Tony Clemente, 2019, USA, 9 min
Bellamy's having a bad day. Watch her make it worse.
---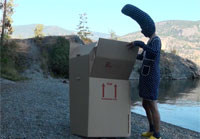 The Common Fag
Denise Kenney, 2018, Canada, 5 min
A playful look at the trials and tribulations of breaking out of the box we're born in.
---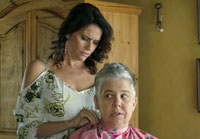 Girl's Weekend
Kyra Sedgewick, 2019, USA, 11 min
A painfully awkward, yet surprisingly touching, reunion between an estranged lesbian and her not-so-accepting family in Las Vegas.
---

Sweater
Nick Borenstein, 2019, USA, 5 min
Corey is having a terrible day, but his new sweater and free coffee start to brighten his mood.
SPONSORED BY JENKINS LAW P.L.