TIGLFF: Next Scene – FREE!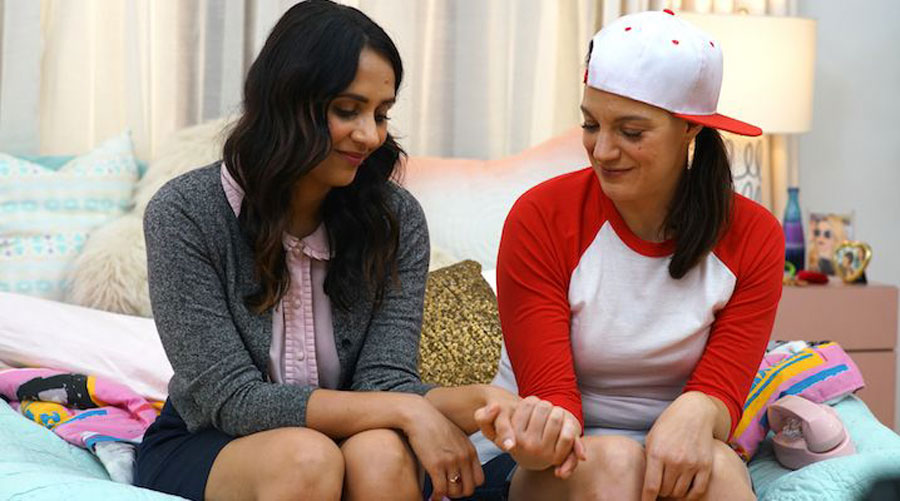 For 30 years our mission has to been to showcase movies that enlighten, empower and entertain the LGBTQ+ community. Times and technology have changed, and so too has our next generation outreach.
TIGLFF: Next Scene is a new initiative to offer viewing and filmmaking experiences to our younger audience members who live their lives online and stream On Demand. We are offering opportunities for these young filmmakers, activists, and audience members to gain the skills and knowledge to make and enjoy films that reflect their life experiences. And to see themselves on screen.
We take seriously our job to pass on the history, knowledge, and experience of the LGBTQ+ writers, activists, and filmmakers who fought to get us to where we are today.
TIGLFF: Next Scene (Shorts Program) aims to bring the Tampa Bay International Gay & Lesbian Film Festival into the future. We are proud of the young people who have already become a part of this group, and we look to grow the next chapter of queer filmmakers and film goers together into the next decade. This shorts program showcases some of their work and highlights work of other young LGBTQ+ content creators from all over.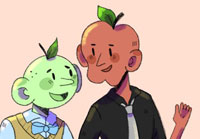 Lime Man
Leo Fowler, 2019, Tampa, 4 min
Lime Man risks life and limb, plus missing the boss's deadline, to make a special delivery.
---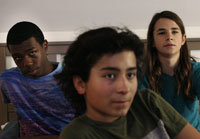 Tadpole
Jovan James, 2018, USA, 7 min
Shy Chris anxiously prepares his room for his friend Alex to spend the night. But Chris doesn't expect Alex's friend Tommy to tag along.
---

Positive YouTubers
Leandro Goddinho, 2018, Brazil, 15 min
A student documentary about four Brazilian Youtubers who talk openly about their HIV status in a refreshingly positive way.
---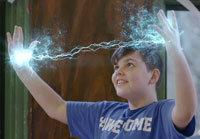 Monosaurus Lex
Nathan Adloff, 2018, USA, 7 min
A little magic helps middle schooler Lex understand the beauty in everyone's unique differences.
---

Him, Her, Them
Destiny Greer, 2018, Tampa, 3 min
A commentary on the social construct of gender, set to music.
---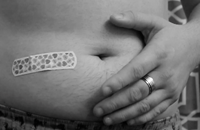 Second Puberty
Leo Fowler, 2018, Tampa, 2 min
A black and white introspection detailing feelings around transitioning and the anxiety that comes with it.
---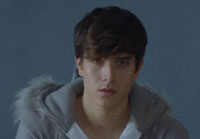 Antes que seja tarde  (Before It's Too Late)
Leandro Goddinho, 2019, Brazil, 15 min
In Brazil at the beginning of 2019, a new president takes office in an environment of fanaticism, prejudice, and violence. Locked in a hotel room, two teenage celebrities decide to change the course of their lives before it's too late.
---

No Fems
Tyler Vogel, 2019, Florida, 8 min
A frank and insightful look at the pressures to be masculine in the gay community.
---

Head's Up
Alex McFry, 2018, Florida, 6 min
In a contemporary look at HIV and practicing safe sex, a young gay man comes to terms with his new reality.
---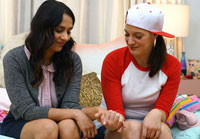 The Gaybysitters Club
Savannah Dooley, 2018, USA, 8 min
When tomboy Kristi finds out her best friend Maryann might be dating a BOY, she calls an emergency club meeting. But just why is Kristi so upset? Could it be that she's never come to terms with her own sexuality? This is one mystery it'll take the whole club to solve!
---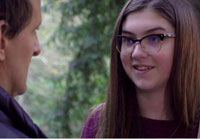 Birthday Girl
Jim Fall, 2018, USA, 6 min
On her birthday, Brynn is surprised by her mother and friends.  Her father's arrival is the surprise no one saw coming.
---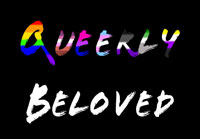 Queerly Beloved
Kellie Etling, Caitlyn Johannes & Aditya Sudhakaran, 2018, Tampa, 15 min
An experimental documentary exploring the spectrum of gender and sexual identity.
SPONSORED BY REGIONS
Date:
October 12, 2019
Time:
11:00 am
Cost:
$Free
Venue:
Tampa Theatre
Duration:
96 mins
Year:
Various
Director:
Various
Type:
Activism, Art, Bisexual, Comedy, Coming of Age, Documentary, Drama, Free Event, Gay, Lesbian, Special Appearance, Trans, Youth