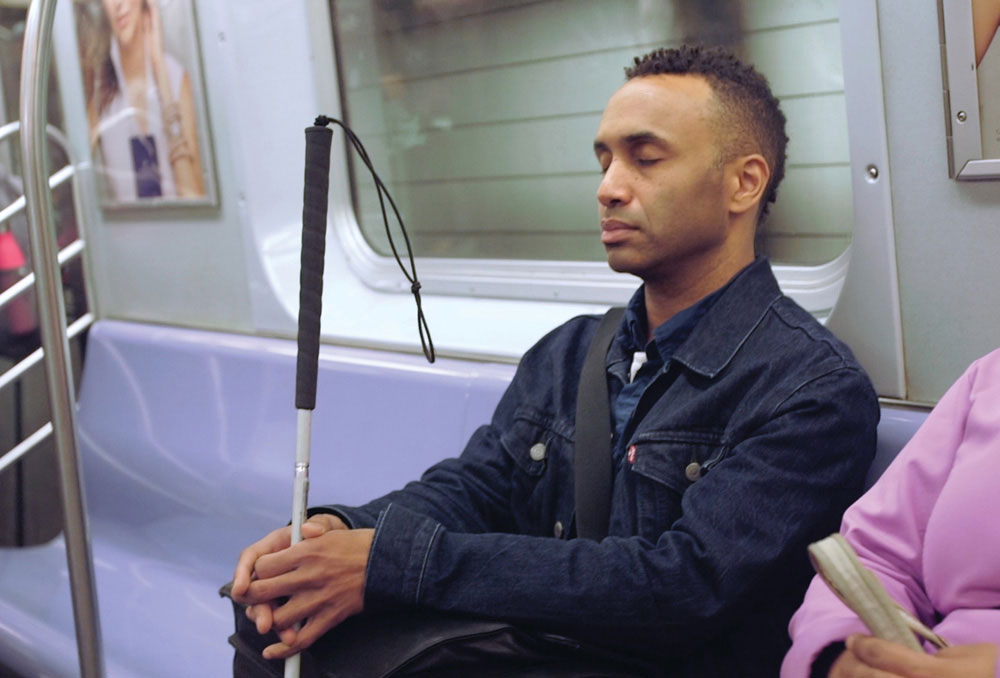 5 O'CLOCK DOC
Rodney Evans, 2019, USA, 79 min.
Close your eyes. Picture a sunset, an open book, a glass of water, the forest. Is there anything you didn't see? Queer filmmaker Rodney Evans (Brother To Brother, The Happy Sad) becomes the almost unwilling subject of his own film, as he chronicles his loss of vision. Evans talks with fellow artists – a photographer, a dancer, and a writer – who have gone through similar experiences and who have thrived despite their visual impairments. Sharing and hearing their stories helps Evans understand the journey he is on, resolving that vision doesn't just come through the eyes, but through the heart.
TICKETS
Ticket Sales Are Now Closed. Tickets will be available at the venue.
Film Festival General Admission 4-Pack - $50
---
Passes - Starting at $150
Date:
October 8, 2019
Time:
5:15 pm
Cost:
$15
Venue:
Tampa Theatre
Duration:
79 mins
Year:
2019
Subtitles:
Closed Captioning
Director:
Rodney Evans
Country:
USA
Type:
Ability, Art, Black, Documentary, Gay