WHO'S ON TOP? LGBTQs SUMMIT MT. HOOD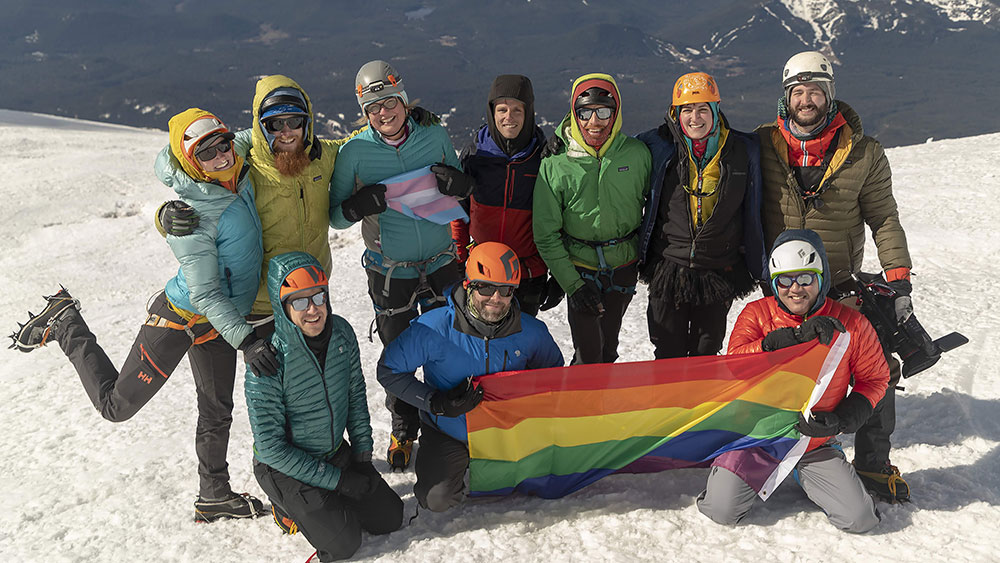 Devin Fei-Fan Tau, 2020, USA 80 min.
Narrator: George Takei
Cast: Taylor Feldman, Shanita King, Stacey Rice, Ryan Stee
Meet Ryan, Shanita, Stacey, Taylor, …and Wy'east (the Native American name for Mt. Hood) which is also a character in this glorious documentary that captures the spectacular scenery of Oregon's tallest mountain, matched only in grace and beauty by the four fascinating individuals in this film who reveal how their life journeys parallel the challenges of climbing to the summit. Vicariously experience the thrills, the chills, and the drills of mountain-climbing in this cinematic metaphor for triumph and transcendence.
AVAILABLE: OCT. 15 – 17
---
Full Festival Pass - $150
---
Directors Cut Total Access - $250
Date:
October 15, 2020
Time:
12:00 am
Cost:
$10
Venue:
TIGLFF SCREENING ROOM-ONLINE
Duration:
80 mins
Year:
2020
Director:
Devin Fei-Fan Tau
Country:
USA
Type:
Documentary, Sports