31st Annual (2020) Award Winners
The 31st annual (& 1st virtual) edition of the Tampa Bay International Gay & Lesbian Film Festival (TIGLFF) held its virtual awards ceremony online on Saturday night, October 17, 2020. It was streamed as part of the Closing Night presentation of the film Two Of Us.  Derek Horne announced the Jury Award recipients which were interspersed with pre-recorded acceptance speeches by all of the award-recipients. The Audience Awards were announced after the screening as a post-roll video once all the final ballots were tallied.
To watch the Awards ceremony, click here.
Jury Award for Best Feature Film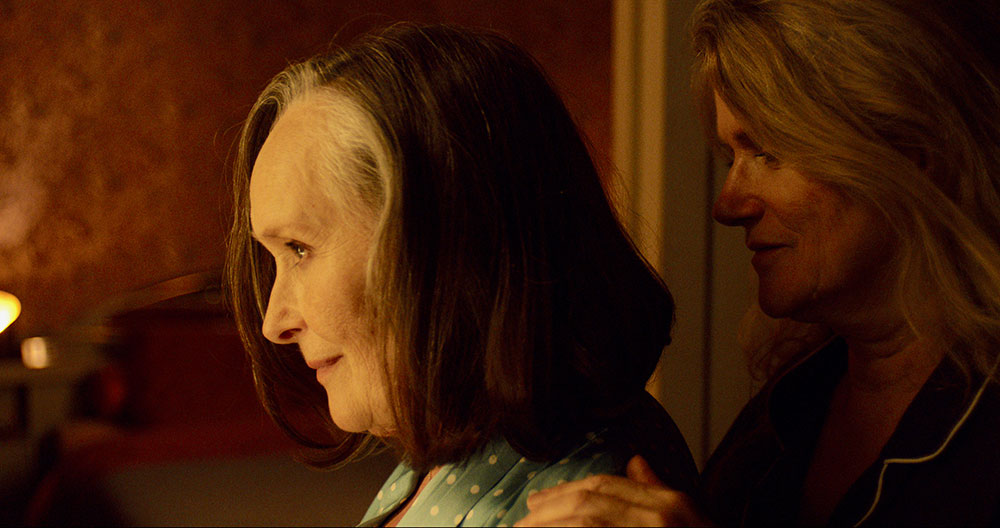 Winner:  Two of Us (Deux)
Director:  Filippo Meneghetti
2019, France, French language with English subtitles

Tender lesbian love story. Edge-of-your-seat thriller. Wickedly amusing dark comedy. Director Filippo Meneghetti delicately blends disparate genres in a grippingly unique tale about "open-door policy" neighbors, Mrs. Dorn and Mrs. Girard, who as gay lovers for decades, now want to escape the binding shadows of secrecy to make a home together in Rome. While "leading an authentic life" may sound noble and proud, turning one's life upside down by the simple gesture of moving into one apartment can be an act of unspeakable courage. When a medical crisis comes crashing down and family conflicts dangerously escalate, the two women are caught in an unfathomable struggle for survival. Actors, Barbara Sukowa and Martine Chevallier deliver exquisite performances in a bold statement about the sexual and emotional vitality of "women of a certain age." The dramatic twists and turns of their characters' heroic efforts to rescue each other show that love hurts but ultimately triumphs.
(Drama/Romance, 99 min, 2019, France, French language with English subtitles)
Director: Filippo Meneghetti; Cast: Barbara Sukowa, Martine Chevallier, Léa Drucker, Jérôme Varanfrain, Muriel Bénazéraf, Augustin Reynes
Jury Award for Best Feature Documentary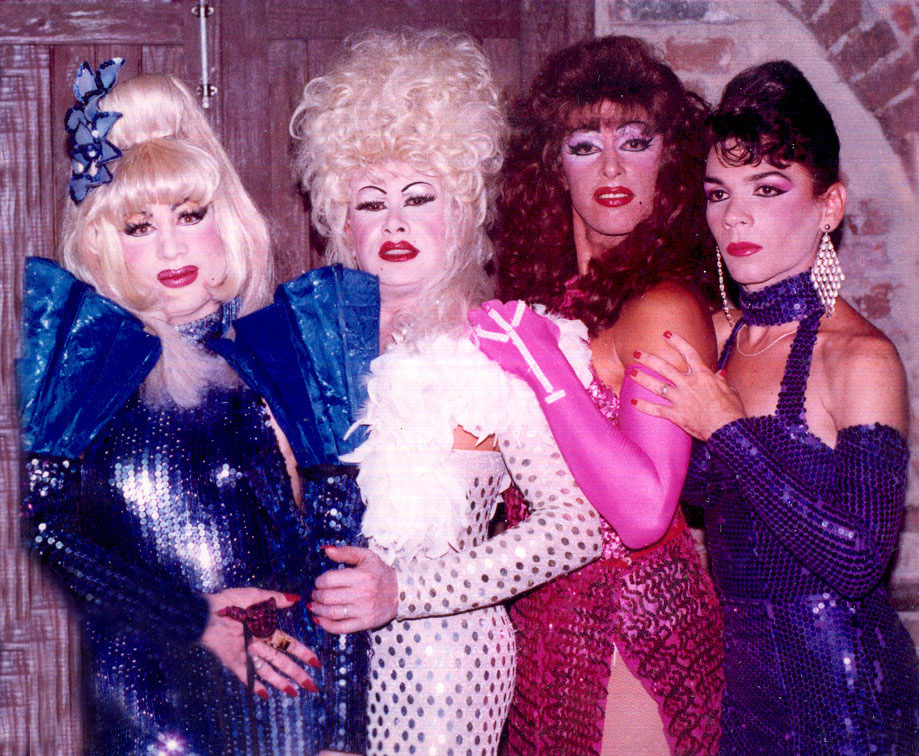 Winner:  Transformistas
Director:  Chad Hahne
2020, Cuba, Spanish language with English subtitles
Filmed covertly without permission from the Cuban government, this intimately epic documentary fluctuates between the past and the present, contrasting the struggles that different generations of drag queens have faced in their country. From the early 1990's when they faced violent persecution from a government that considered them a product of capitalism -- to the present day when there is more state-support but also a treacherous rivalry fueled by the Miss Cuba competition. Samantha, Cynthia, Omega, and Blaccucino are just some of the colorful characters that play a part in this awe-inspiring story of sacrifice, resilience and commitment to the art form of drag.
(Documentary, 84 min, 2020, Cuba, Spanish language with English subtitles)

Director: Chad Hahne
Jury Award for Best Short Film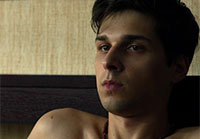 Winner:  Fabiu
Director:  Stefan Langthaler
2020, Austria, German language with English subtitles)

When 80-year-old retiree Arthur hires a male Hungarian care worker to help with his wife, he experiences feelings of desire and suppressed longing.
(Drama, 30 min, 2020, Austria, German language with English subtitles)

Director: Stefan Langthaler; Cast: Günter Tolar, Kristóf Gellén
Jury Award for Best Short Film Documentary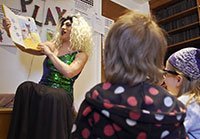 Winner:  Tall Tales with True Queens
Director:  Kristina Budelis, Leandro Badalotti
2020, USA

At Drag Queen Story Hour, a controversial children's event series, a tale of pride and prejudice is told.
(Documentary, 10 min, 2020, USA)
Director: Kristina Budelis, Leandro Badalotti
Audience Award for Best Feature Film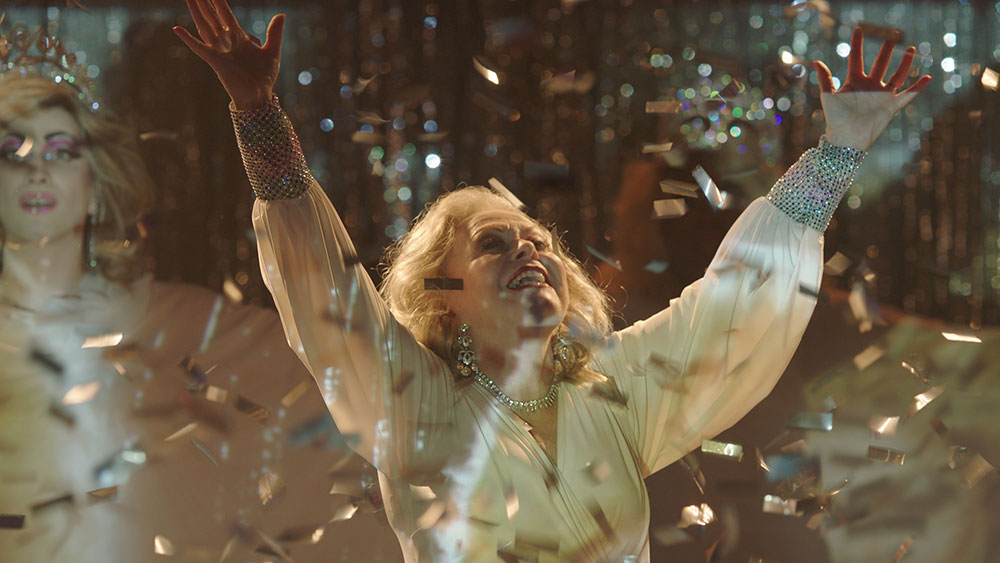 Winner: Stage Mother
Director: Thom Fitzgerald
2019, Canada
Thom Fitzgerald has been making artistically audacious and emotionally daring films for decades -- starting with his auspicious debut in 1997 with The Hanging Garden. His films consistently portray characters who operate on the outside of society's margins and the support they get from their tenuous familial alliances. His latest film Stage Mother is no exception as it delivers the ultimate wish-fulfillment fantasy for any misfit who longs for their parent's unconditional approval. Jackie Weaver delivers a charming performance as Maybelline, a conservative church choir director from Red Vine, Texas, who inherits her late son's drag club in San Francisco. Once she gets over her shock at opening up Pandora's Box (also the name of the club), she gets comfortable in the Castro District, and ends up mothering all the drag queens, her son's boyfriend (played by Adrian Grenier), and his B.F.F. (played by Lucy Liu). This feel-good, laugh-out-loud, sing-along comedy proves that it is never too late to change your mind, change your views, and change your life.
(Comedy/Drama, 93 min, 2019, Canada)
Director: Thom Fitzgerald; Cast: Jackie Weaver, Adrian Grenier, Lucy Liu, Mya Taylor, Jackie Beat
Audience Award for Best Feature Documentary
Winner:  Ahead of the Curve
Director:  Jen Rainin
2020, USA
An inspirational tribute to the fascinating life and career of Franco Stevens, creator of the ground-breaking lesbian magazine Curve, which generated a world-wide sense of community and positive visibility for gay women. With a fist full of credit cards, a lucky run at the horse track, and chutzpah for days, Franco launched Deneuve in the early 90's but eventually had to rename the magazine after Catherine's infamous lawsuit. Decades later, in the wake of a disabling injury and the changing publishing industry, Franco learns that Curve will fold within the year and questions the relevance of the magazine in the face of accelerating threats to LGBTQ+ community. To forge a path forward, Franco reaches out to young women working in today's queer spaces who confidently express what they need today and celebrate the connotation of the L-word that has transformed from sullied to sacred.
(Documentary, 98 min, 2020, USA)

Director: Jen Rainin
Audience Award for Best Short Film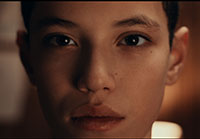 Winner:  Wonder
Director:  Javier Molina
2019, USA
An 11-year-old kid growing up in "the hood" secretly dreams of trick-or-treating as Wonder Woman for Halloween.
(Drama, 16 min, 2019, USA)
Director: Javier Molina; Cast: Benji Seigel, Gabriel Furman, Nico Bustamante
Audience Award for Best Short Documentary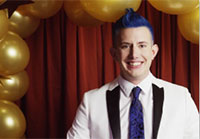 Winner:  Take Me To Prom
Director:  Andrew Moir
2019, Canada
Featuring the high school prom stories of queer people aged 17 to 88, this documentary captures 70 years of LGBTQ social progress through this adolescent milestone.
(Documentary, 21 min, 2019, Canada)
Director: Andrew Moir
Alan Ira Dusowitz Emerging Filmmaker Awards
The Friends of the Festival Fund was established in 2009 through the estate of Alan Ira Dusowitz. This endowment trust helps fund film programming content for TIGLFF.  In honor of Alan, TIGLFF will give annual awards for Best Emerging Film-maker in the categories of Full Length Feature Film and Short Film.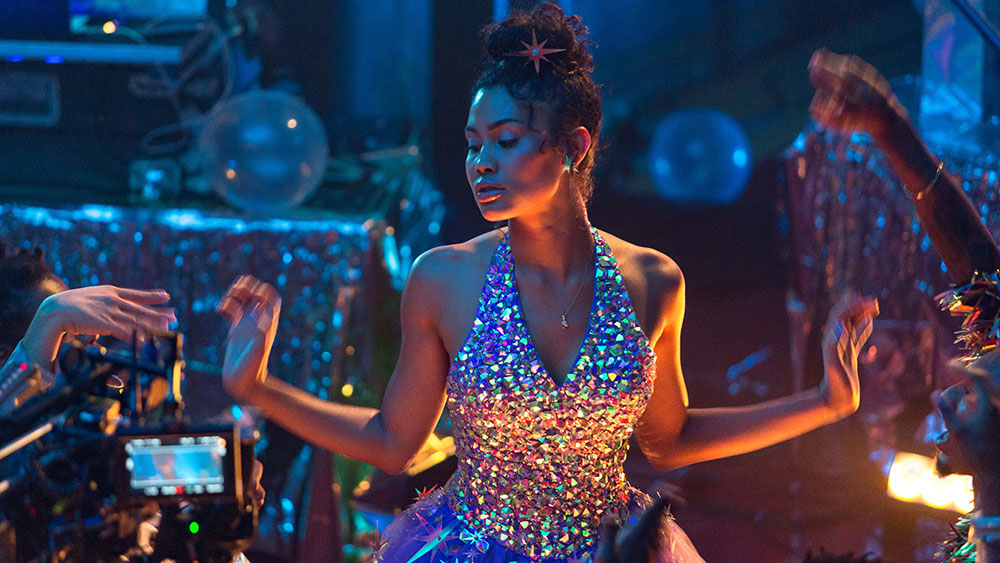 BEST EMERGING FILMMAKER OF FEATURE-LENGTH FILM:
Danielle Lessovitz for Port Authority
2019, USA

The NYC Port Authority is a mecca dedicated to getting people where they need to go but when Paul, a young Midwestern probation dodger with a damaged past and a chip on his shoulder, first arrives here - he's got nowhere to go.  His desperate search for a sense of belonging finds him reluctantly working for crooked movers who prey on the poor. But he is also secretly in love with Wye, a young trans woman whose tight-knit band of kiki ballroom performers exude the love, excitement, and stability he craves.  Caught in the rivalry between his homophobic co-workers and her inclusive, protective trans community, Paul and Wye seek refuge in their forbidden love, aptly staged on a fire escape "balcony" and reminiscent of the warring factions in Romeo and Juliet and West Side Story. Portraying the star-crossed lovers are the boyishly handsome Fionn Whitehead (lead actor from Dunkirk) and the strikingly beautiful Leyna Bloom, the first trans actress to star in a competition film at the Cannes Film Festival. Showcasing Manhattan from a streetwise viewpoint, writer/director Danielle Lessovitz has crafted a gritty yet graceful film with the help of executive producer Martin Scorsese.
(Drama/Romance, 94 min, 2019, USA)
Director: Danielle Lessovitz; Cast: Fionn Whitehead, Leyna Bloom, McCaul Lombardi, Louisa Krause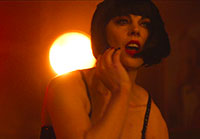 BEST EMERGING FILMMAKER OF SHORT FILM:
Erin C. Buckley for CC Dances the Go-Go
2019, USA
One night at the local go-go bar, Nicky encounters the woman of her dreams.
(Comedy, 11 min, 2020, USA)
Director: Erin C. Buckley; Cast: Aysan Celik, Rebecca Whitehurst