30th Annual (2019) Audience Awards (To Be Announced)
29th Annual (2018) Audience Awards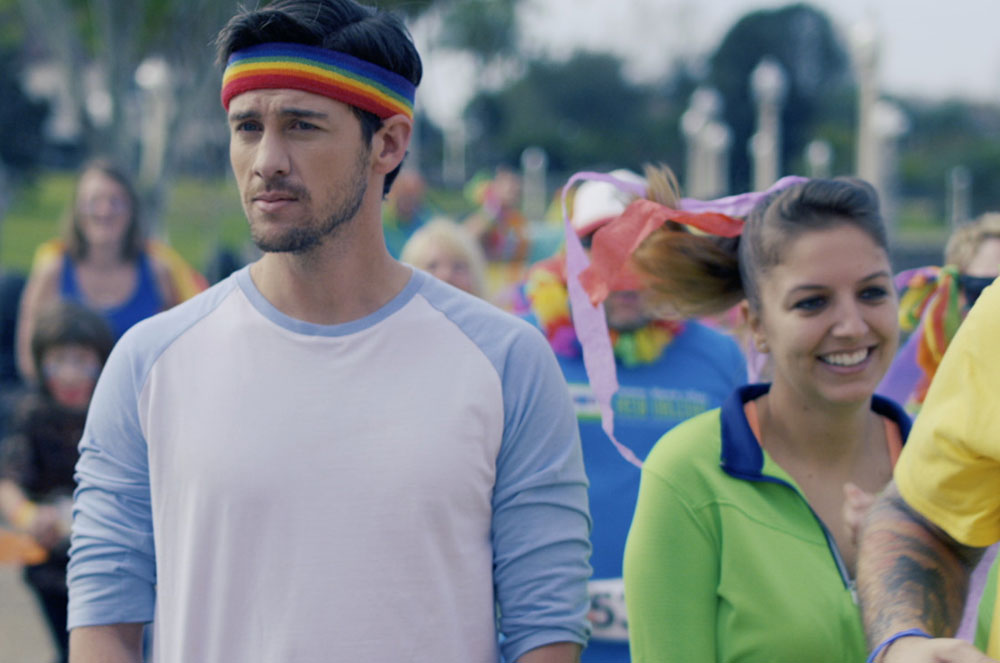 Best Narrative Feature
AT THE END OF THE DAY
Director: Kevin O'Brien, 2018,
Lakeland FL/USA
Kevin O'Brien has lovingly created a quintessential modern American story with At the End of the Day. We are at a point in history where contemporary Christians are grappling with LGBTQ issues as much as queer folks are dealing with their relationships to religion. It's a key issue for these times, and watching this excellent cast of sympathetic, complex characters is such a great way to start the conversations and to give folks a point of relatability. At the End of the Day gets to the root of these issues in an entertaining cinematic tale that manages to be funny and compelling at the same time that it is challenging and profound. This is a story that our audiences can relate to and have been hungry for. (KJ Mohr)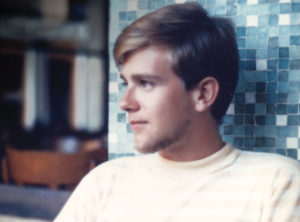 Best Documentary Feature
EVERY ACT OF LIFE
Director:  Jeff Kaufman, 2018, USA
RUNNER UP:  DYKES, CAMERA, ACTION!
Director: Caroline Berler, 2018, USA

Best Short Film  (It's a TIE)
WAFFLES                                                                 GETTING STARTED
Director: Foster Wilson, 2017, USA                  Director: Andrea Meyerson, 2018, USA
30th Annual (2019) Jury Awards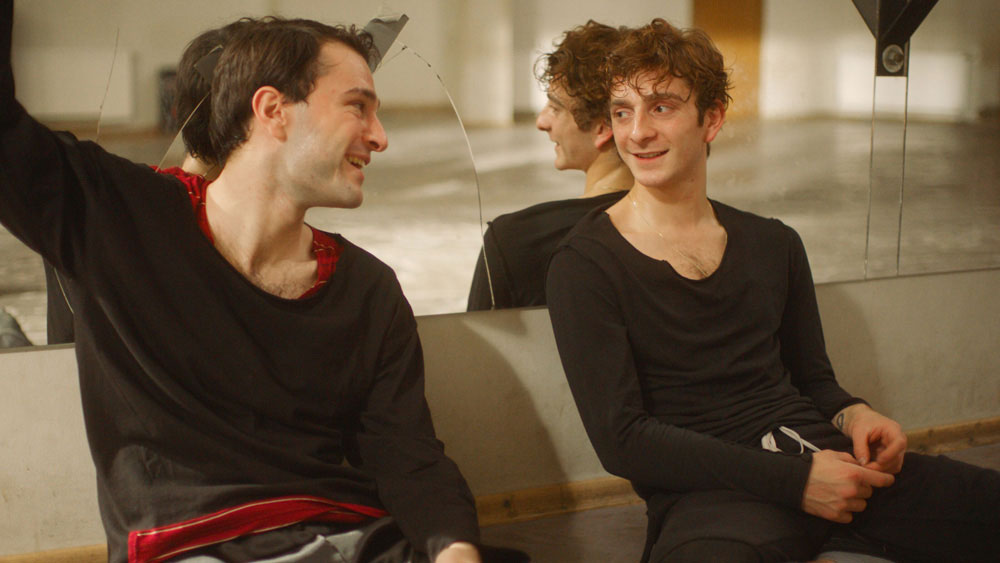 Winner:  And Then We Danced
Director: Levan Akin
2019, Sweden, Georgia, France
Jury statement:
"The main character's passion for dance, despite outside judgement that he is not masculine enough in the traditional Georgian dance world, makes for a strong narrative in this rarely seen view into Georgian culture. The strength, passion, and ability to be fully himself is remarkable." (Kathleen Mullen)
"A dancer - played exuberantly by Levan Gelbakhiani - finds confidence in himself and his direction in life in Levan Akin's quiet, assured film." (Jim Farmer)
Runner Up: The Ground Beneath My Feet  (Der Boden unter den Füßen)
Director: Marie Kreutzler
2019, Austria

Jury statements:
"A searing story about mental illness. The main actress is remarkable in her role as a lesbian who is dealing with her sister's mental health as well as her own." (Kathleen Mullen)
"Marie Kreutzer's beautifully controlled drama deals with a young woman whose professional life runs smoothly and efficiently, but she eventually realizes she can't control her personal life as tightly. A spellbinding performance by lead actress Valerie Pachner shows us that turmoil." (Jim Farmer)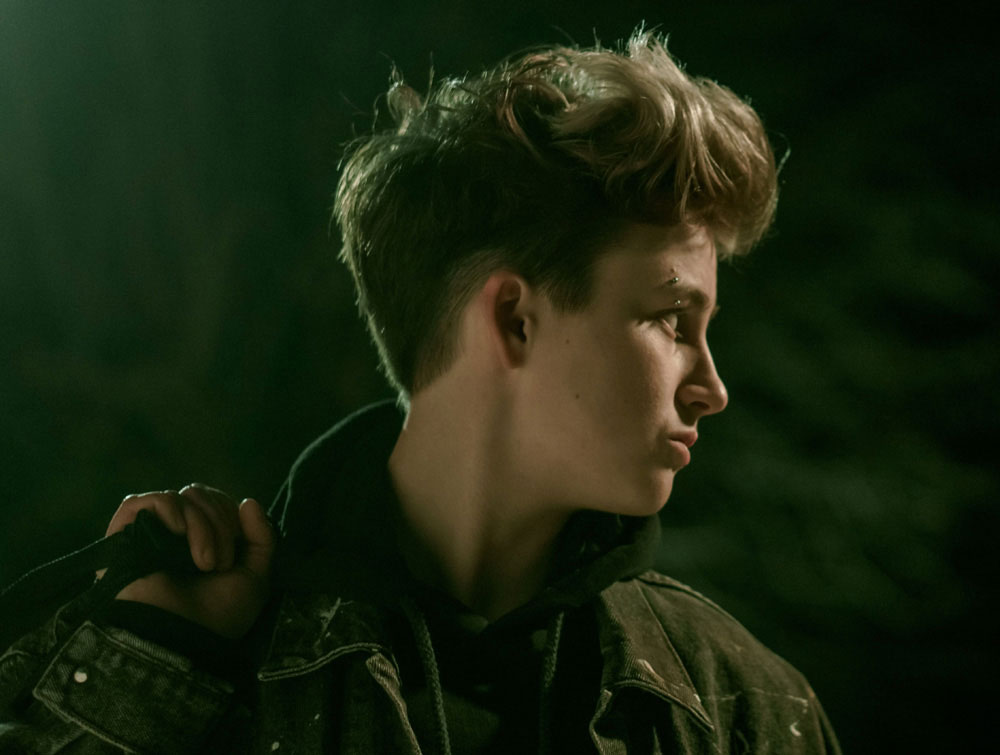 Honorable Mention:  Zen in the Ice Rift  (Zen sul ghiaccio sottile)
Director: Margherita Ferri
2018, Italy

Jury statements:
"Zen is a sensitive and strong character who perseveres in the face of discrimination and bullying. Zen's focus on who they are despite their struggles is what makes this film so compelling." (Kathleen Mullen)
"An absorbing and satisfying story with a lead character rising above the obstacles life has unfairly thrown at them." (Jim Farmer)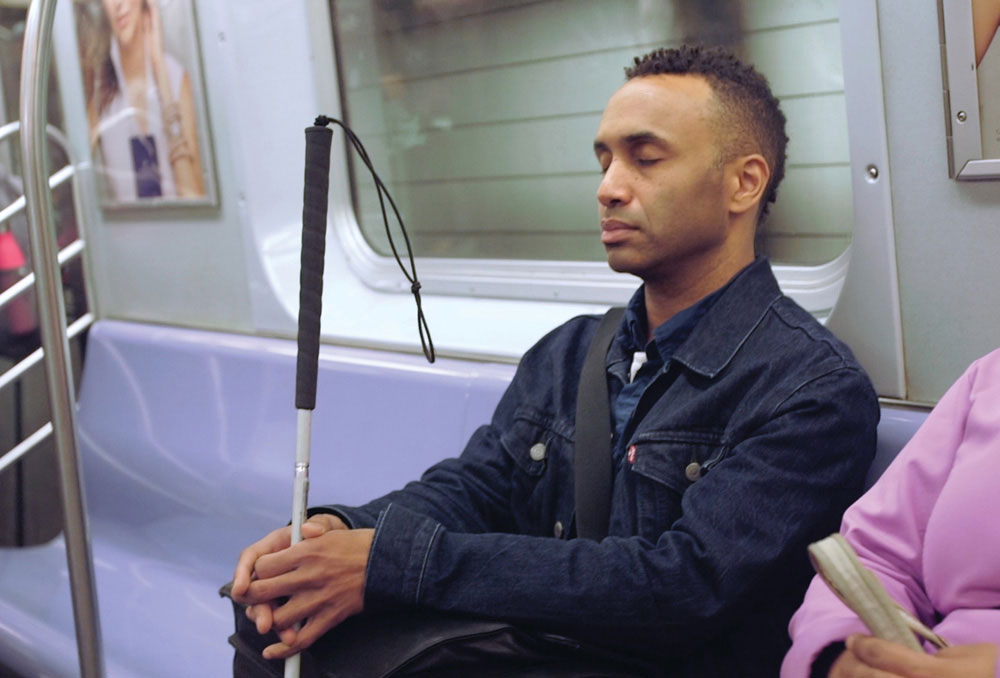 Winner: Vision Portraits
Director: Rodney Evans
2019, USA
Jury statement:
"A visually beautiful film about blindness. Realism, great cinematography and sound design mixed with moments of visual abstraction. We follow a slice of the creative process for 4 compelling artists (including Dir Rodney Evans). Evans also skillfully connects sight impairment as a form of Otherness through the film."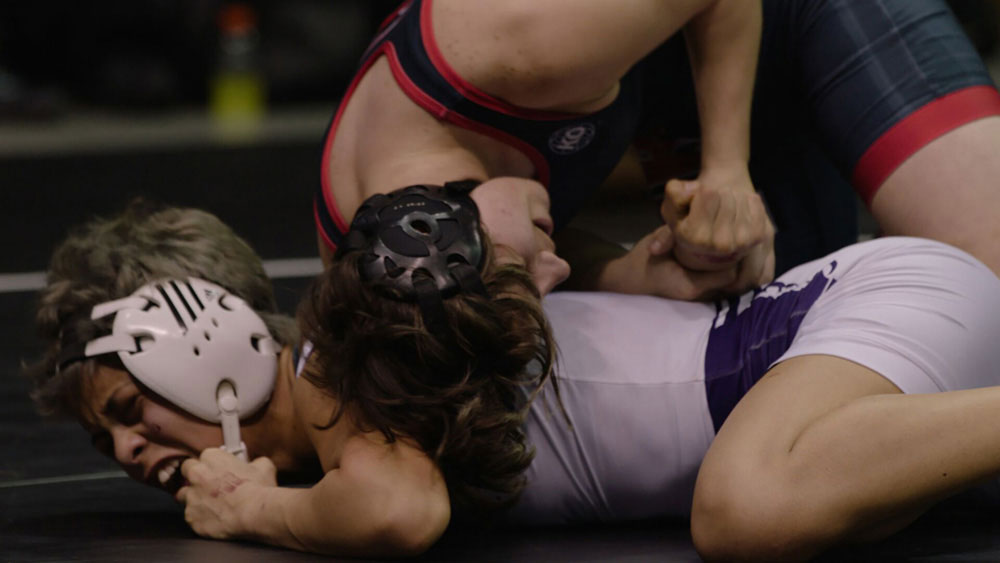 Runner Up (Tie): Changing the Game
Director: Michael Barnett
2019, USA
Jury statement:
"It is very inspiring to see strong, brave, young people taking a stand for transgender rights within competitive high school sports. As much of a sports or issue film as this doc is, it is also a portrait of three families. We found the portrayal of Mack and his grandmother's relationship particularly moving. Great coverage and editing."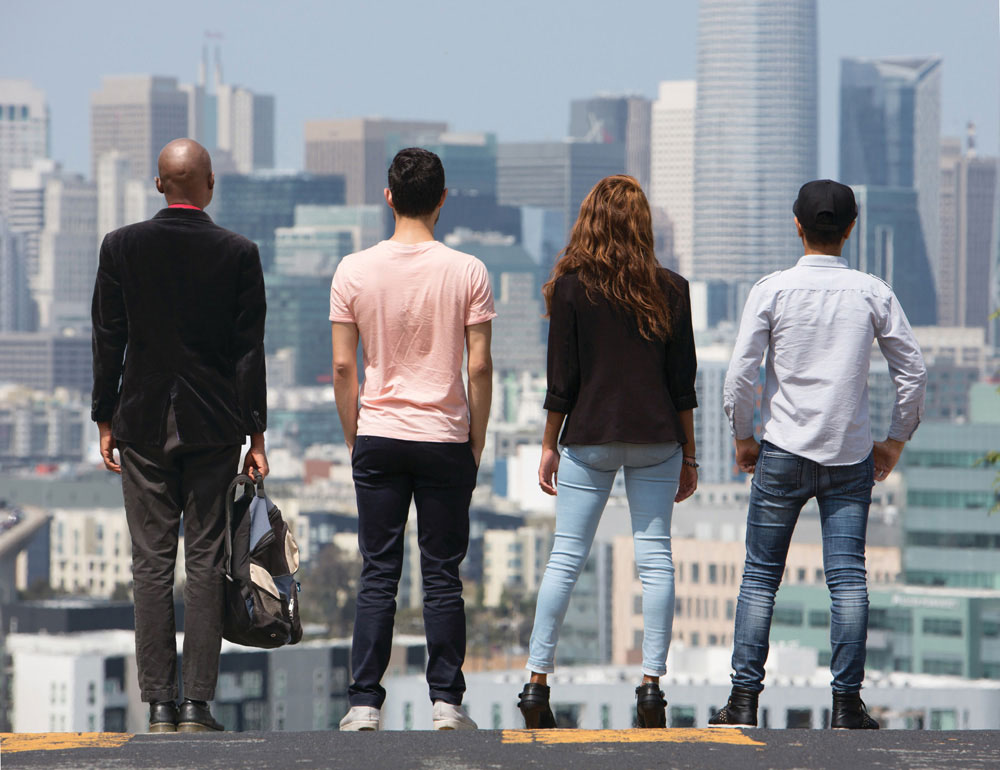 Runner Up (Tie): Unsettled: Seeking Refuge in America
Director: Tom Shepard
2019, USA/Lebanon/Canada
Jury statement:
"We don't often get to see stories like these told in feature films, so this is a very special one. Expert story-building and editing combined with empathy. The film draws the viewer into the states of uncertainty and imbalance of each of the four subjects as they all work towards stability and navigate the complexities of immigration, home-making, and separation."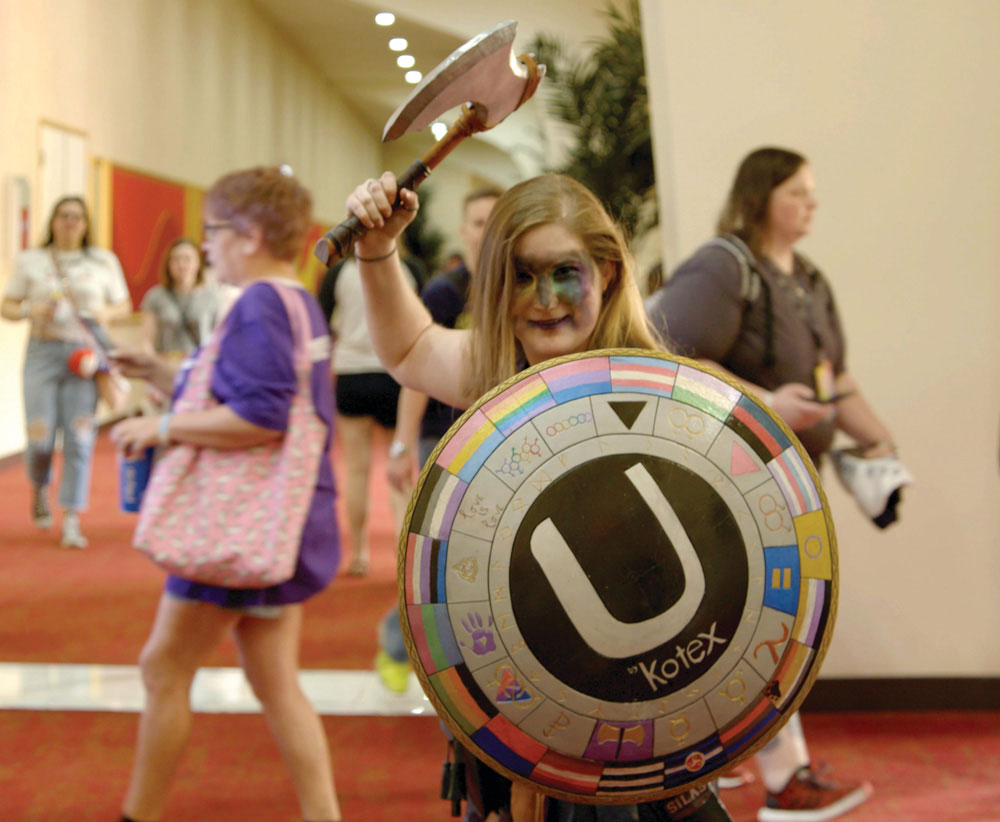 Honorable Mention: Queering the Script
Director: Gabrielle Zilkha
2019, Canada/USA
Jury statement:
"This doc is an often fun, sometimes disturbing look at queer/female representation (or lack thereof) and queer fandoms of popular culture. We read lots of articles and books about the subject, but we never see a doc quite like this — yay!  We appreciate the mix of voices — experts, makers, actors, and fans."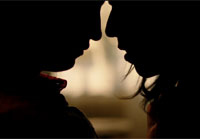 Winner: My World in Yours  (Min värld i din)
Director: Jenifer Malmqvist
2019, Sweden
Jury statements:
"Jenifer Malmqvist's film proves monumental through its very modestly. We get to know its refugee protagonist Shams quickly, seeing her struggle to find work and posturing for her partner Stella's affection. It is this very empathy for her everyday struggles that makes her exceptional circumstances—as well as Stella's process of coming to terms with them—so deeply affecting. The skillful Swedish drama evades the sensationalism of its geopolitical topic through an intimate, individual scope that proves crucially human and all the more memorable." (Mitchell Goodrich)
"In a seemingly stable Scandinavian world, the filmmakers take us into an earthquake of forced globalization, deftly wrapping our thoughts around the heart and mind of main character, Shams. In spite of the constant onslaught of the news media, the filmmakers succeed in making Shams our sibling, our neighbor, ourselves." (Melissa Bisagni)

Runner-Up: 
Runner Up: Things That Happen in the Bathroom
Director: Edward Hancox
Jury statements:
"Things That Happen in the Bathroom - A film I can't get out of my head. A complex performance by a young person that captures the awkwardness of youth and longing, wanting to understand but not knowing enough, returning again and again to the first environment, water, for comfort, reassurance, elucidation, peace." (Melissa Bisagni)
"Softened by the grain of its 35mm filming, the space defined in Edward Hancox's superb one-reel character study is expertly defined and worthy of extravagant description. From its opening shot, the delicate dinginess of the soap-splattered shower curtain gives off a palpable sense of warmth and security. Whether drenched by the sunset or romantically lit by moody purple bulbs, the titular bathroom transforms in tandem with its young owner. As he practices lines in the mirror, bathes idly in the tub, and learns to respond to uncomfortable moments during intimacy, the bathroom remains a safe place for experimentation, routine, and recovery alike. A wonderful short that holds us well into the credits, illustrating the feeling of finding oneself and the comfort of having a space to do it." (Mitchell Goodrich)
Alan Ira Dusowitz Emerging Filmmaker Awards
The Friends of the Festival Fund was established in 2009 through the estate of Alan Ira Dusowitz. This endowment trust helps fund film programming content for TIGLFF.  In honor of Alan, TIGLFF will give annual awards for Best Emerging Film-maker in the categories of Full Length Feature Film and Short Film.
Feature Film Winner
Lucio Castro for End of the Century
2019, Argentina

"End of the Century is a powerful exploration of love and attraction between two men over time and long distance as they find each other again and again. Lucio Castro's debut film is a bold love story that - unexpectedly - spans a few decades. It's haunting and complex."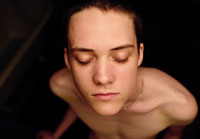 Short Film Winner
Edward Hancox for Things That Happen in the Bathroom
2019, USA
"The space defined in Edward Hancox's superb one-reel character study is expertly defined and worthy of extravagant description. Hancox captures the awkwardness of youth and longing, wanting to understand but not knowing enough, returning again and again to the first environment, water, for comfort, reassurance, elucidation, peace."