In Solidarity. Black Lives Matter.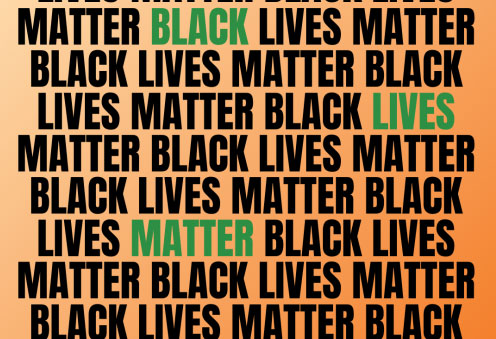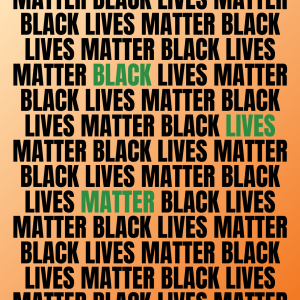 6/13/2020
Letter From The Board of Directors and Staff:
The Tampa Bay International Gay and Lesbian Film Festival is deeply disturbed by not only the recent death of George Floyd, but also by all the needless deaths of Black Americans perpetuated by systemic racism in our country. These atrocious acts and the culture that allows them must come to an inexcusably long overdue day of reckoning.
From its beginning, TIGLFF has been about community. A place to see movies about our community with friends. Our programming over the years has striven to present a cinematic picture of our lives, of our longings, and of our hopes. Now, we must recommit to the parts of our mission that enlighten and empower and be a part of the solution to lift up the LGBTQ Black community and amplify stories and voices. We must listen and learn with open minds and without defenses.
Art, whether cinematic or other, by nature should promote and encourage conversation, illuminate what is right and what is wrong, and spur us forward to a more enlightened view of the world and its inhabitants. Only then can we begin to foster the change, inclusion, and respect that the Black community deserves.
We, the Board and Staff, want to learn and be challenged to be a part of the positive change. We will be recommending programming to encourage conversation and action. The time is now. The urgency is now.
The Board of Directors and Staff
Rob Akins
Sam Salmons
Sunny Hall
Ben Tozour
Santiago Echeverry
Mariruth Kennedy
Kayden Rodriguez
Renee Cosette
Derek Horne
---
Highlighted Films
---

Brother To Brother
This feature length narrative film follows the emotional and psychological journey of a young, black, gay artist as he discovers the hidden legacies of the gay and lesbian subcultures within the Harlem Renaissance.
2004, Special Jury Prize Sundance Film Festival | Grand Jury Award at Outfest.
WHERE TO WATCH THIS FILM:
Stream on Kanopy and Hoopla
Rent on Amazon, Google Play, iTunes, YouTube, Vudu
---
Check It
A gay African-American gang struggling to survive in one of Washington D.C.'s most violent neighborhoods. This documentary is an intimate portrait of 4 childhood friends – as they claw their way out of gang life through an unlikely avenue – fashion. With members now numbering in the hundreds, the Check It is a small gang in one city but it reflects a national issue. Being gay in poor, violent African-American neighborhoods carries a dangerous stigma. Standing up for who they are is more than an issue of pride for this group-it's risking their lives.
WHERE TO WATCH THIS FILM:
Stream on Kanopy and Hoopla
Rent on Amazon, Google Play, iTunes, YouTube, Vudu
---
The Death and Life of Marsha P. Johnson
This documentary reexamines the death of a beloved icon of the trans world, while celebrating the story of two landmark pioneers of the trans-rights movement, trailblazers who put the T in LGBT.
WHERE TO WATCH THIS FILM:
Stream on Netflix
---
Jewel's Catch One
Eerily timed in the wake of the Orlando massacre, this documentary spotlights one of America's oldest safe spaces for LGBT people of color, the fabulous Los Angeles night club CATCH ONE and its impact on LGBT life in the city. Featuring Sharon Stone, Madonna, Thelma Houston, Sandra Bernhard, Bonnie Pointer and CCH Pounder
WHERE TO WATCH THIS FILM:
Stream on Netflix
---
Moonlight
This Oscar-winning drama tells the struggles of a black gay man from his youth to early adulthood. It was the first LGBT film and also the first film with an all-black cast to win the Academy Award.
WHERE TO WATCH THIS FILM:
Stream on Netflix or Kanopy; Rent on Redbox or Amazon or Vudu
---
Naz & Maalik
Two closeted Muslim teens hawk goods across Brooklyn and struggle to come clean about their sexuality, as their secretive behavior leads them unknowingly into the cross-hairs of the War on Terror.
WHERE TO WATCH THIS FILM:
Stream on Hulu or Amazon Prime
---
Out In The Night
When seven black women defended themselves against an attack in New York City, they were sent to prison and branded in the media as a "Gang of Killer Lesbians." This documentary tells the real story behind the headlines.
WHERE TO WATCH THIS FILM:
Stream on Kanopy; Rent on Amazon, Google Play, Vudu, YouTube
---
Pariah
This award-winning drama set in Brooklyn, tells the story of Alike, a 17-year-old African American girl who risks friendship, heartbreak, and family to embrace her identity as a lesbian.  This film won the Excellence in Cinematography Award at the 2011 Sundance Film Festival and Best Independent Film from the NAACP and the African-American Film Critics Association.
WHERE TO WATCH THIS FILM:
Stream on DirecTV; Rent on Amazon or Redbox On Demand
---
Tangerine
This comedy-drama about transgender sex workers in LA on Christmas Eve was shot entirely on iPhones. It was the first feature film to actively campaign for the Academy Awards for its two openly transgender actresses.
WHERE TO WATCH THIS FILM:
Stream on Hulu, Rent on Amazon, Google Play, or YouTube
---
Watermelon Woman
Cheryl, a young black lesbian, works a day job in a video store while trying to make a film about a black actress from the 1930s known for playing the stereotypical "mammy" roles relegated to black actresses during that period. This was the first feature film directed by an "out" black lesbian back in 1996.
WHERE TO WATCH THIS FILM:
Stream on Amazon Prime, Kanopy, and DirecTV
---
The Color Purple
An epic tale spanning forty years in the life of Celie, an African-American woman living in the South who survives incredible abuse and bigotry. After Celie's abusive father marries her off to the equally debasing "Mister" Albert Johnson, things go from bad to worse, leaving Celie to find companionship anywhere she can. She perseveres. Holding on to her dream of one day being reunited with her sister in Africa. Based on the novel by Alice Walker.
WHERE TO WATCH THIS FILM:
Stream on FuboTV; Rent on Amazon, Google Play, and YouTube
---
Black Lives Matter.