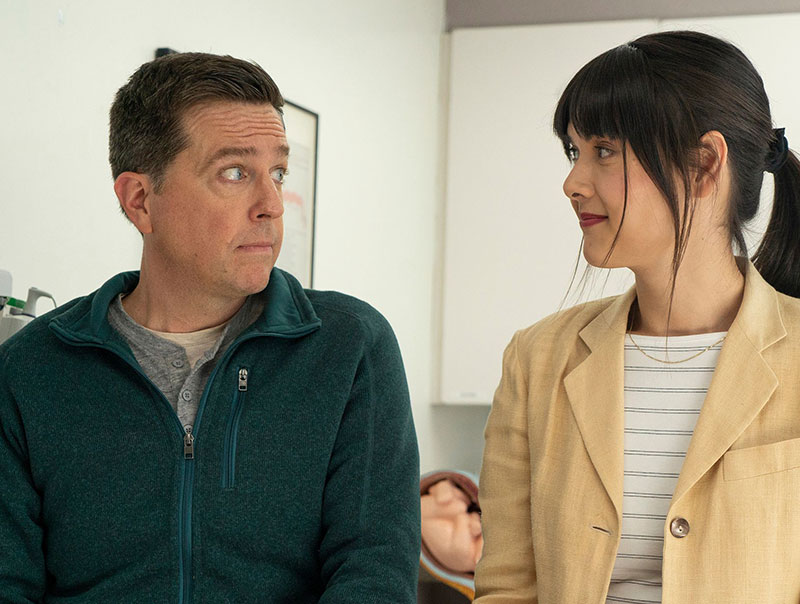 From Derek Horne, Director of Programming:
It's been an interesting start to 2021 and the ripples from the pandemic continue to be felt throughout the film world. Q-1 saw the Sundance Film Festival shorten their usual length from 11  to 7 days in January, and with half the number of films in their program,  double their audience (who was now  able to view the films online, nationally, and at various partner venues in host cities throughout the country). The Slamdance Film Festival (the alternative to Sundance) changed their dates from January to February (with no need to piggy-back off the Sundance crowds in Park City, since their festival was also taking place virtually this year).
All of the awards ceremonies pushed back their dates as well, with the Golden Globes moving from January to February, the Independent Spirit Awards from February to April, and the Academy Awards from February to April — each handling the presentation of their show in unique ways with a hybrid mix of reduced live audiences and virtual hosting duties or virtual acceptance speeches on Zoom.
In a time of adjustment, there has also been a change in the expectations of cinema… one that has resulted more from social change than the pandemic. Cinema does not purely exist to entertain or educate us, but has become a political tool for social change. The historic win of Chloe Zhao, as the first woman of color to win the Academy Award for directing, and the diversity of the nominees themselves have set a new record for inclusivity. And shout out to Jan Pascale, who won the Oscar for Production Design on Mank and, in her acceptance speech, gave a special mention to her wife Louise for inspiring her. There was also Mia Neal (along with Jamika Wilson, who was the first black woman to win the Oscar for makeup and hair, for their work on Ma Rainey's Black Bottom) who mentioned breaking the glass ceiling and hoping for future awards to be won by Black trans women as well as Indigenous, Latina, and Asian women. In his inspiring acceptance speech for the Jean Hersholt Humanitarian Award, Tyler Perry denounced the bigotry against the LGBTQ community and people of color.
So where does that leave Queer cinema? The definition seems to be evolving. Defining whether a film is queer or not does not only depend on the content of the film but also refers to who made the film.
The GLAAD website featured their guide to LGBTQ-inclusive titles at the 2021 Sundance Film Festival, listing some films that I  eagerly watched hoping to source films for our future edition of TIGLFF. But as I watched some of these films, I was surprised that some of them had no actual queer content or storylines. They were included in this list because of who made the film or who starred in the film.
Take for example Together Together, a delightful film that subverts the expectations of the Rom-Com by dealing with the maternal clock of a middle-aged man who hires a young twentysomething female as a gestational surrogate, and sees them proceed to develop a close platonic friendship. The lead male character "Matt" is a straight man played by Ed Helms. Lesbian actress Tig Notaro has a cameo as a couple's counselor, but there is no reference to her sexuality or any discussion of queer themes, other than them naming their baby a gender-neutral name. There is a supporting character at the coffee shop named Jules, who is flamboyantly fluid, but I doubt that was the reason for this film being included in the list. The real queer game-changer is found in the lead character of "Anna", the straight cisgender pregnant woman played by transgender actress Patti Harrison. Finally, in the wake of the escalating conversation about gay roles being given to straight actors but out-gay actors not being allowed to play straight roles, we are seeing a change to this heterosexist paradigm.
By the way, Together Together is currently playing in theaters in the Tampa Bay area. If you're vaccinated and/or feel comfortable returning to movie theaters, check out theaters in your area.
I still cannot figure out why Rebecca Hall's film Passing (which was absolutely sublime, by the way) was included in GLAAD's list of LGBTQ-inclusive films at Sundance, other than Tessa Thompson's character "Irene" making a fleeting comment about the beauty of Ruth Negga's character "Clare". However, their friendship remained platonic. The film is more of an exploration of the privileges of race and gender in the 1920's.
Yet, queer cinema is at the crossroads of intersectionality of other minority groups facing discrimination (like gender, sex, and sexuality). The term BIPOC (Black, Indigenous, & People of Color) has become more prevalent in the wake of BLM protests and a growing awareness in the media to be more inclusive and supportive of diverse content. Add two more letters to the acronym QTBIPOC (for queer and trans) and you have the most marginalized members of the LGBTQ+ community existing at the intersection of racism, ethnocentrism, xenophobia, queerphobia, and transphobia.
This is one reason we are launching our inaugural "Queer in Color" festival to take place June 18 – 20 (over the Juneteenth holiday) to bring more awareness and support for QTBIPOC films and artists. It will be a free program streaming on our EVENTIVE platform.
But what does this new definition of queer cinema mean for our annual TIGLFF festival in October? Well, our mission statement has always included supporting LGBTQ+ artists so our slate this year might expand to include films by queer artists that are not solely about queer topics. With this in mind, we are also launching our monthly feature profile on a queer artist called "Creative OUTlets." Our first edition will premiere next month.
Stay tuned for an exciting Queer year in Q-2, Q-3, and Q-4.