Creative OUTlets Episode 1: THESE THEMS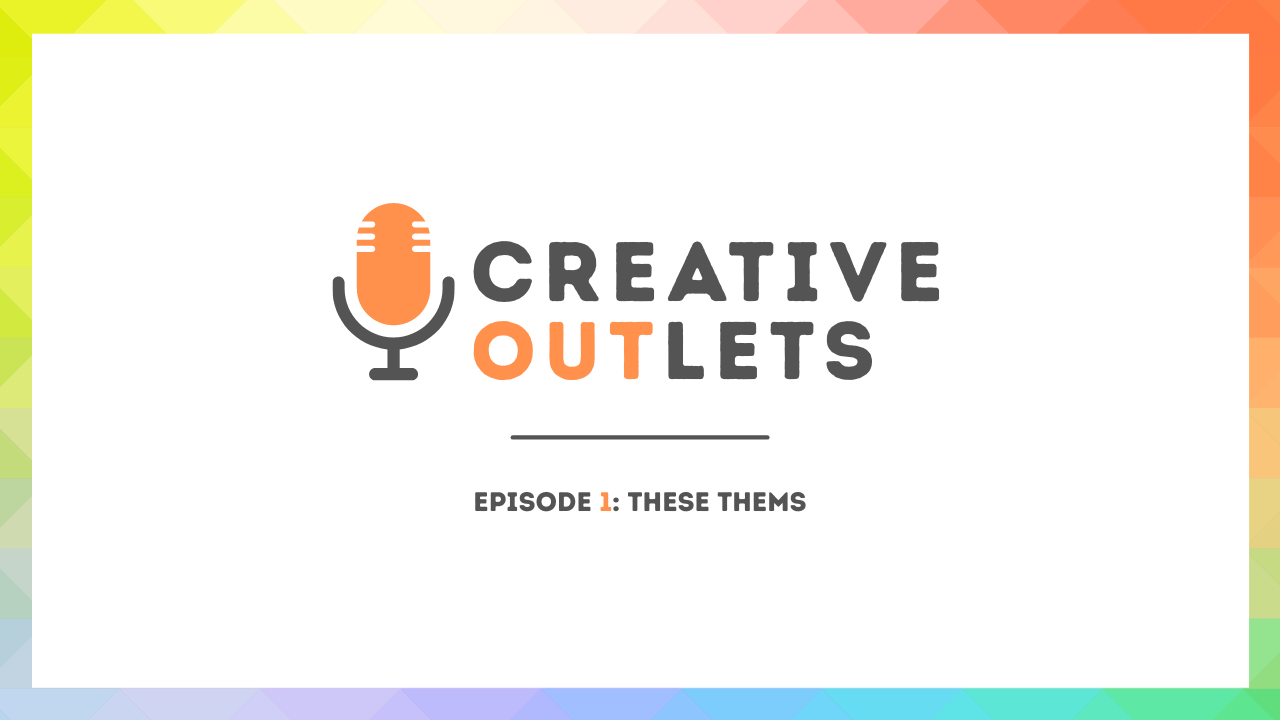 CREATIVE OUTLETS – Episode 1
Personal Pronouns have become a heated debate, fueling culture wars and political conversations. Here to help demystify and defuse the tension with some insightful humor is the hit web series These Thems. View the whole series on Outfest Now.
Created by Gretchen Wylder who stars in the series as "Gretchen" (although she swears it's not autobiographical and that she did not come out at the age of 30 in her gynecologist's office), These Thems was inspired shortly after Trump was elected in 2016 and she "lost her mind." (Click here to see her lose her mind in her Christmas Wish video from 2016, available to watch along with all her comedy videos on http://www.gretchenwylder.com) 
She explained that she was in North Carolina performing a show where she played a bunch of female characters and she got tired of playing all the typical female tropes. She decided that she wanted to make something different for the LGBTQIA+ community that could also be watched and enjoyed by people outside of the community. 
Having performed a lot of sketch comedy, she had been saving up different sketch ideas like the "Who's on First" pronouns bit in the bar and the trip to the gynecologist and from there she built out the world of the show.
The other three main characters in the series are "Kevin" — Gretchen's gay best friend and roommate who is looking for love; "Vero" — Gretchen's non-binary mentor who guides her thru the world of gender euphoria and the sexuality spectrum; and "Asher" — Vero's dependable trans-wing-man who becomes a love interest for Kevin. These four characters provide a support network for each other as they confront the complexities of identity and relationships.
"I wanted to tell this story from a perspective of a queer femme because even though I'm white and cis(gender), I haven't seen myself represented on TV, says Wylder referring to herself  as a queer femme who has romantic trysts with "masc of center" people. "So addressing where I am on the gender spectrum, I wanted to make sure the story was told right and that is very much the result of the amazing creative team in addition to these wonderful cast members."
Gretchen met Nick Park (who plays "Kevin") in New York City while they were acting together in a rock musical called Bedbugs!!!  Gretchen met Vico Ortiz (who plays "Vero") in Los Angeles while they were rehearsing together for a musical comedy called Lesbian Love Octagon.  Shaan Dasani (who plays "Asher") came to the project via a mutual friend who sent him the audition and Shaan submitted a tape to Gretchen. 
The whole series was filmed in New York City during one month of December of 2018. What they lacked in a big budget, they made up for with volunteers and support from over 200 people who donated everything from locations to those iconic earrings that Gretchen wears in the final episode. All queer actors are played by LGBTQ+ actors. Behind the camera, the entire filmmaking team behind the camera was queer-identified, womxn, and/or POC.
These Thems premiered in 2019 and was named by GLAAD as one of the Top Trans Stories to Watch for 2019. The director Jett Garrison and actors Shaan Dasani and Vico Ortiz were also named that year in GLAAD's Top Trans Creatives to watch. It played all the top queer film festivals including Outfest, Newfest, Inside Out, and Frameline (where the first episode won the AT&T audience award for Best Short.)
The show has been translated into German, Dutch, Mandarin, and Spanish (courtesy of Vico).
While it's a challenge to translate a show about grammar with a lot of verbal wordplay into other languages, it's even more challenging to do comedy in this hyper-sensitive polarized time in society.
"It's hard writing comedy, but it's really hard writing comedy for queer folks because I don't want to offend anybody," says Wylder. "I'm confident the work speaks for itself having the best intentions. But it's tricky and no matter what, you are going to miss something. And that's something people told me throughout the process. It was a lot of trial and error and listening." When she was writing it, she had four table readings before starting pre-production. 
Gretchen Wylder and Shaan Dasani are already collaborating on writing Season 2.  Wylder says it's been hard because she hasn't felt very funny during this pandemic. They are writing in the direction of self-producing the second season while also remaining flexible in case they get picked up by a distributor that can provide a bigger budget. They've had a read-through already of a first draft. And I wish I could have been a fly on the wall for that since I'm really looking forward to the continuation of this show.
Co-hosts Zachary Hines and Derek Horne got to chat with Gretchen, Nick, Shaan, and Vico about their experience making These Thems and how it has impacted their lives as well as their own creative inspirations. 
Watch the video here.