QTBIPOC TV Shows You Don't Want To Miss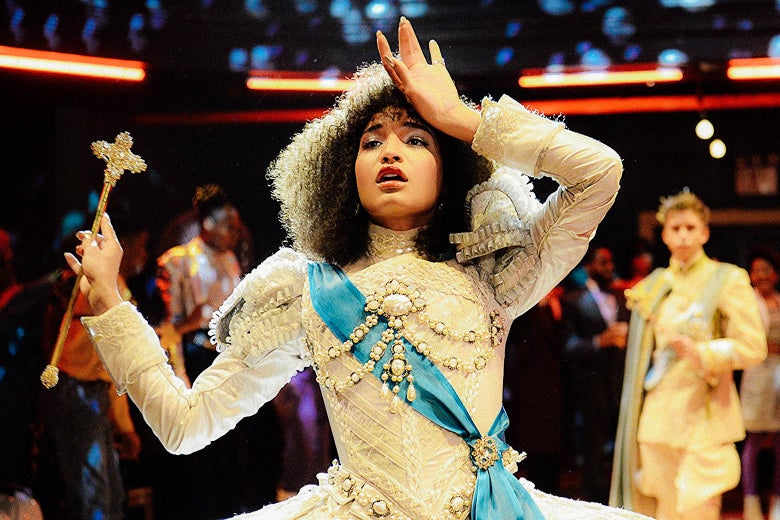 In celebration of Pride Month and Juneteenth and our upcoming "Queer in Color" film festival, we wanted to take a look at what's worth binge-watching on television to get you in the spirit.
Queer Trans Black Indigenous People of Color are the most marginalized population, but on television QTBIPOC stories are finally getting the spotlight they deserve. While there have been several tv shows that have included one queer person of color in a supporting role, many series are now starting to feature them in leading roles and devote significant portions of stories surrounding QTBIPOC themes.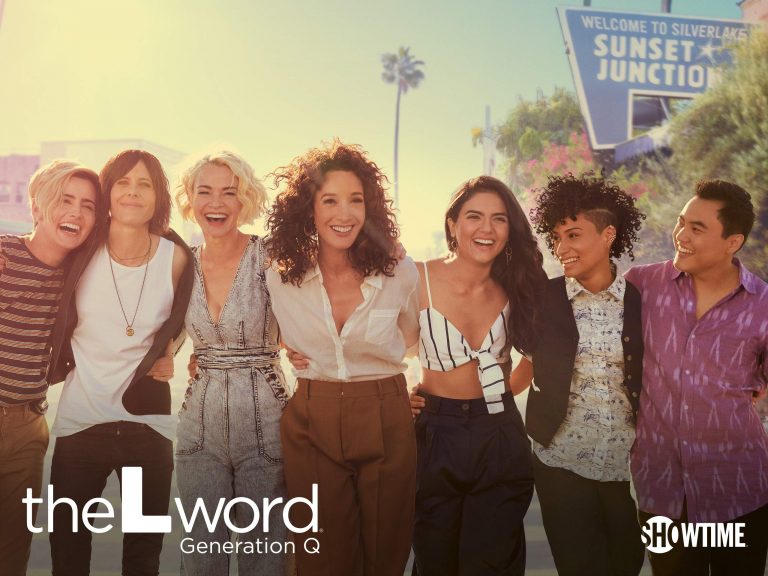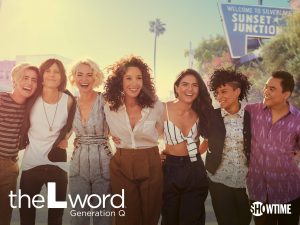 In 2004, The L Word premiered on Showtime with a more racially diverse cast than its gay counterpart Queer as Folk but yet is still gets criticized for its lack of diversity and authenticity in terms of trans characters. The new revival of The L Word with the added subtitle of Generation Q premiered in 2019 on Showtime and aims to correct that with an even more racially diverse cast and featuring more trans actors and characters. As we anxiously look forward to its second season this Fall, we look back over the last two decades of change and evolution. 
The first television show to feature an all-black cast of gay men was Noah's Arc which played on Logo back in 2005 You can rent it on Amazon here. Luckily the selection has increased exponentially since then, but it still took over a decade to get to this level of availability.
When it premiered in 2013 Orange is the New Black not only broke the mold of the "women in prison" genre which had historically been exploitation films geared towards straight male audiences, it highlighted several racially diverse lesbian characters and a trans-woman. This ground-breaking drama was an early hit for Netflix and made trans actress Laverne Cox a star.
For her own television network, Oprah Winfrey premiered her first original drama series in 2013 which was a soap opera entitled The Haves and the Have Nots created by Tyler Perry with a predominantly black cast and several gay characters. Fox soon followed Oprah's lead and two years later in 2015 they debuted their own black soap opera, Empire, created by Lee Daniels which featured a lead gay character played by Jussie Smollett. Daniels' spin-off tv series Star featured black trans-actress Amiyah Scott in a lead role. These shows are all available to watch on Hulu.com
In January 2017, Netflix debuted the Latinx reboot of the classic Norman Lear TV sitcom One Day at a Time, with a Cuban-American family starring Rita Moreno, Justina Machado, and Isabella Gomez as the outspoken lesbian daughter. The show tackled such issues as sexism, homophobia, and gender identity not to mention the racism that Hispanic people in the United States face. The last season was prematurely ended due to the Covid-19 pandemic and the last episode ended up being animated. The production company hopes to find a new home for the series, but in the meantime you can still watch the series on Netflix or on Paramount +.
In April 2017, Netflix premiered the tv reboot of the hit indie film Dear White People, a satire about black students reacting against the systemic racism they perceive and experience at their predominantly white college. The benchmark for "woke television," this series really pioneered the black ensemble show that intersects with queer themes. After the first season, the show increased its number of LGBTQ+ characters and storylines, to really give a unique POC perspective to the queer experience. The intricacies of all the identity politics goes down easy with the humorous dialogue and charismatic acting performances. View the three past seasons and get ready for the fourth and final season to premiere on Netflix.
In 2018, Starz Channel premiered Vida, a series set in the Los Angeles neighborhood of Boyle Heights where the majority of Chicanx residents are getting forced out or fighting against rapid gentrification and displacement. When two Mexican-American sisters move back home after their mother's death, they have to decide what to do with her bankrupt bar and deal with their mother's wife who refuses to sell it. Peppered with Spanglish dialogue, the series is primarily about Chicana culture with a slant towards the female viewpoint and a heavy focus on lesbian relationships. While the older sister is queer and the younger sister dabbles in fluidity, they are both surprised to find out that their deceased mother had recently come out as gay.  Beautifully written and acted drama is filled with so many sexy moments that it's almost like a Latinx version of The L Word. Mishel Prada's Type-A character of "Emma" is reminiscent of Jennifer Beals' character of "Bette" and Melissa Barrera's portrayal of the free-spirited "Lyn" is mesmerizing to watch with her playfully seductive naivity. The creator of the show, Tanya Saracho, is Mexican American and queer, and she won the 2019 GLAAD Media Award for Outstanding Comedy Series. Unfortunately, Starz prematurely canceled the series after only three seasons. You can binge watch it for free on Amazon Prime with a trial subscription to Starz here.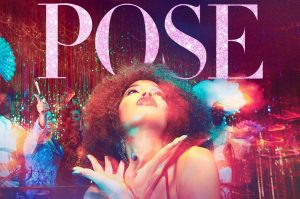 Then in 2018, along came POSE, Ryan Murphy's homage to the drag ball culture of NYC that is part Dynasty soap opera, part Cinderella fantasy, and part historic chronicle of LGBTQ+ life in the late 80's and early 90's from a black and brown perspective. Amidst the escapist glitter and glamour are tragic reminders of reality like the escalating AIDS epidemic, homelessness, drug addiction, and the ever-present societal bigotry. In Season One, those scenes of Blanca getting kicked out of the gay bar by the elitist white male clientele painfully reveal the racist, transphobic behavior that existed in the gay world. In Season Two, the scene of an Act Up protest interrupting a church service in St. Patrick's cathedral brought vividly to life those historic moments previously only covered in magazines. Pose features the largest transgender cast ever for a TV series. Trans actresses MJ Rodriguez as Blanca, Indya Moore as Angel, Angelica Ross as Candy, Hailie Sahar as Lulu, and Dominique Jackson as Elektra are revelations as they show off their acting chops in addition to their voguing skills. Black actors Ryan Jamaal Swain and Dyllón Burnside portraying boyfriends "Damon and Ricky" along with Latino actor Angel Bismark Curiel as "Lil' Papi" add some male eye candy to the femme-tastic cast. And Billy Porter became the first openly gay black man to win an Emmy Award for his role as the emcee of the drag balls in NYC. With its perfect blend of poignant drama, cathartic comedy, illuminating history, and epic spectacle of costumes, plus a thrillingly nostalgic soundtrack of my favorite freestyle hits from the 80's, POSE has become my favorite Ryan Murphy show to date. Plus it was the game-changer that ushered in a host of exclusively QTBIPOC shows. Catch the first two seasons on Netflix before watching the third and final season currently airing on FX. Or you can rent all three seasons on Amazon.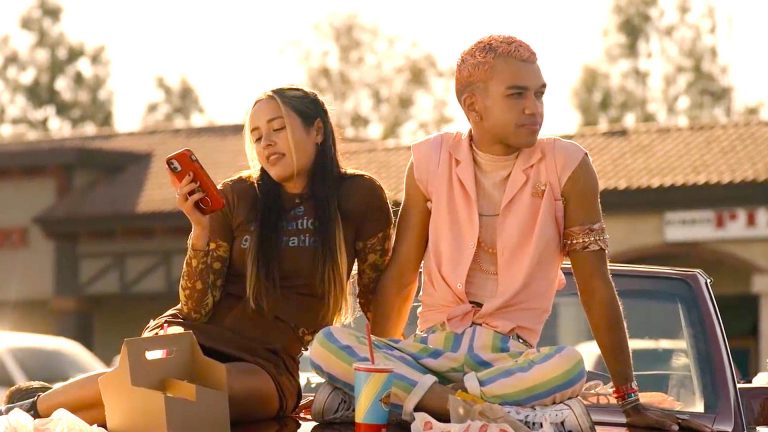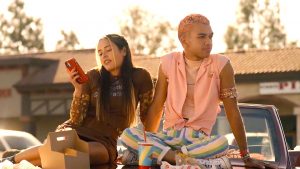 HBO Max started making up for lost time, ushering in a whole slate of new tv shows that demonstrate the cultural influence and fluidity of Generation Z reflected in its cast of multiracial, trans, non-binary, and queer characters. Euphoria, starring potentially pan-sexual black actress Zendaya and trans female actress Hunter Schafer in the lead roles, premiered on HBO in 2019 to a lot of fanfare and a lot of controversy over its graphic, explicit and frank portrayals of sex.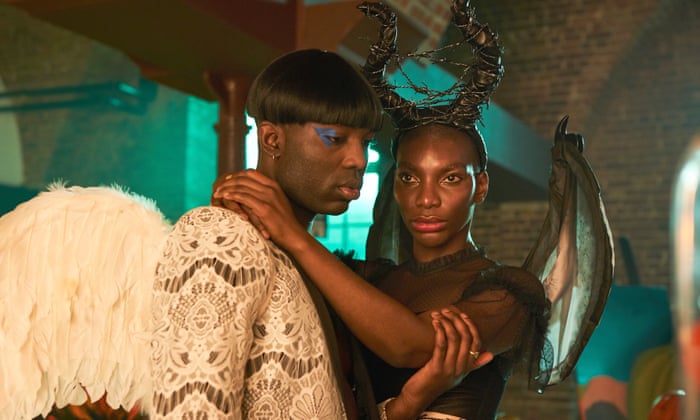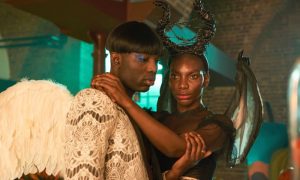 Then in 2020, HBO Max premiered the BBC seriesI May Destroy You which features a predominantly Black British cast including Paapa Essiedu playing the gay male character of "Kwame" in a significant role along with trans male actor Tyler Luke Cunningham. Although the series focuses a lot on the lead straight female character of "Arabella" played by Michaela Coel, the writer and co-director, there is a queer sensibility to the whole show as it treads through intersecting themes of identity, intolerance, and sexual boundaries. And finally, this year in 2021, HBO Max premiered Genera+ion, a dramedy about a diverse group of high school students in Orange County, California, who are exploring their sexuality and identities. It is as cleverly written as you would expect from a show that is executive produced by Lena Dunham and it should do for Generation Z what her show Girls did for Millenials and what Sex and the City did for Gen X. Speaking of generations, you know you're getting old when the lead character of 'Chester" turns to his guidance counselor Sam and says "You sad, sad Millenial."
Okay Boomers… what QTBIPOC tv shows did you have from your era? At least you had disco music. That was definitely the epicenter of QTBIPOC culture in the 1970's.