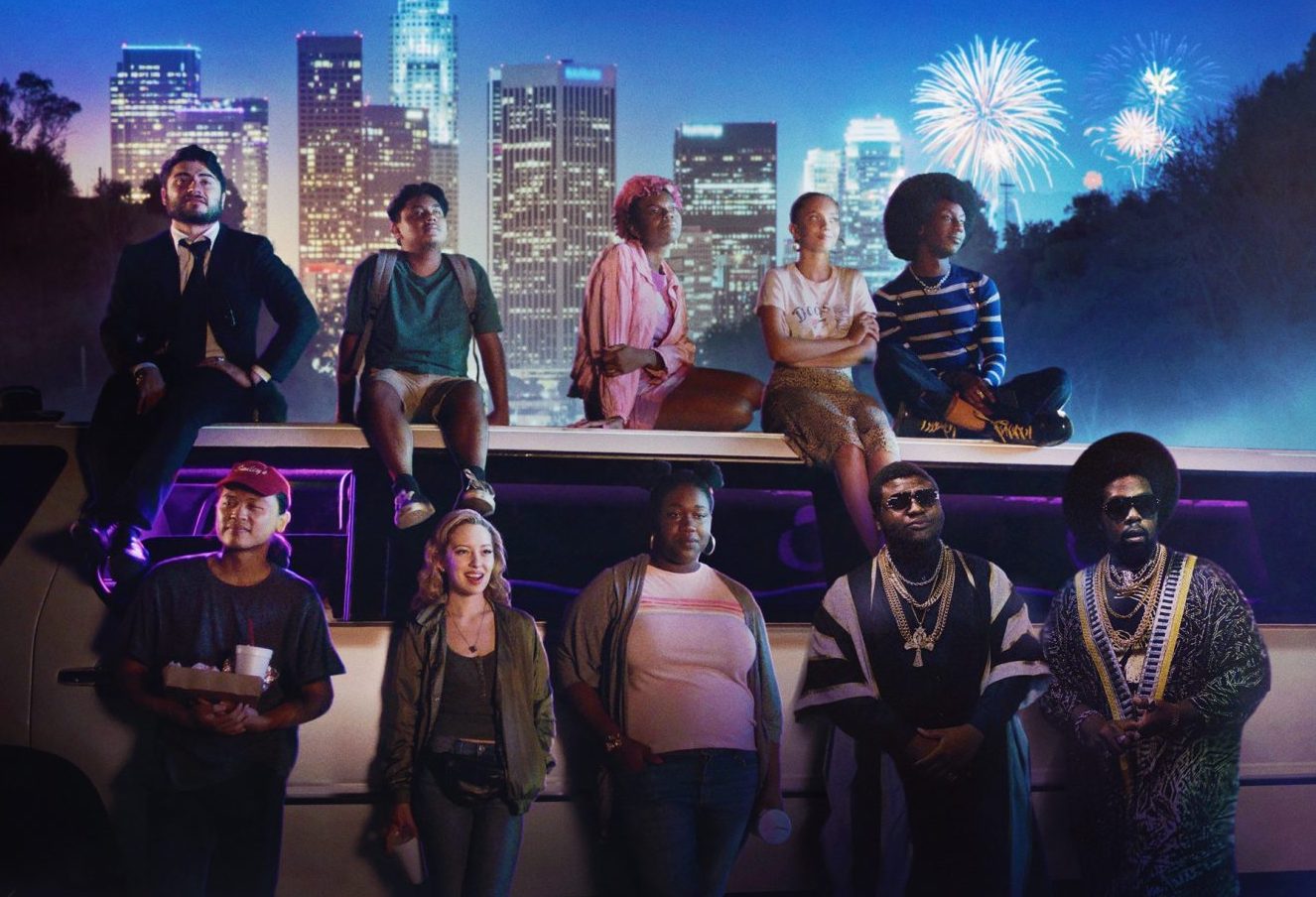 This year's Pride Month has been a truly celebratory month for diversity. Starting on June 1st when President Joe Biden issued an official proclamation for Pride Month and he outlined several things he planned to do in support of the LGBTQ+ community. He signed a bill on June 25th to commemorate Pride Month and to create a National Pulse Memorial out of the nightclub in Orlando. On that same day, President Biden appointed Jessica Stern as a special envoy at the State Department who will work to advance human rights of LGBTQ+ persons, a position that was created during the Obama administration, but left vacant for the past four years under Mr. Trump. The Biden administration has also noted that 14 percent of the president's appointees identify as lesbian, gay, bisexual, transgender or queer.
For the first time, the U.S. State department officially raised the Progress Pride flag over its headquarters for Pride Weekend. This new rendition of the rainbow flag with added colors for trans and BIPOC visibility is deemed as "a symbol of the diversity and intersectionality of LGBTQIA+ persons and communities around the world."
Vice President Kamala Harris also became the first sitting VP to march in a Pride parade when she attended a Pride event in Washington DC.
On June 17th, President Biden signed into law the "Juneteenth National Independence Day Act" which made Juneteenth an official holiday (celebrating Black Independence Day on June 19th to commemorate the emancipation of African-American slaves). To celebrate Juneteenth, TIGLFF launched its inaugural QTBIPOC festival "Queer in Color" which ran from June 18th – 20th.
More noteworthy victories this month include Kataluna Enriquez, the first transgender woman to win the title of Miss Nevada and she will now go on to represent the Silver State in the Miss USA pageant held on November 29th.
On June 21st, Carl Nassib of the Las Vegas Raiders and formerly of the Tampa Bay Buccaneers, became the first active NFL player to publicly come out as gay. In solidarity the NFL released a video Football is for Everyone.
Leyna Bloom, the star of Port Authority, last year's Opening Night film at TIGLFF, will be the cover model for next month's Sports Illustrated making her the first transgender woman of color on the magazine's cover.
And some of the best news for us at TIGLFF is that movie theaters re-opened nationally in June thus ushering the release of more big movies that studios have been saving up for the Summer Blockbuster season. For those who want to take a break from streaming, here are some new LGBTQ+ films available to view on the big screen:
In the Heights, the Latinx Broadway musical by Lin-Manuel Miranda, has added gay characters to this film version where Daniela and Carla, are not just co-owners of a Washington Heights salon, but they are a lesbian couple as well. Daniela is played by theater legend Daphne Rubin-Vega (the original Mimi in Rent on Broadway) and Carla is played by Brooklyn Nine-Nine star Stephanie Beatriz, who is bisexual in real life. The film also stars Melissa Barrera (my latest girl crush) from the queer Latinx tv series called Vida. In the tradition of big movie musicals with lots of choreography and aerial crane shots, this film is a must to see on the big screen. Check local theater listings.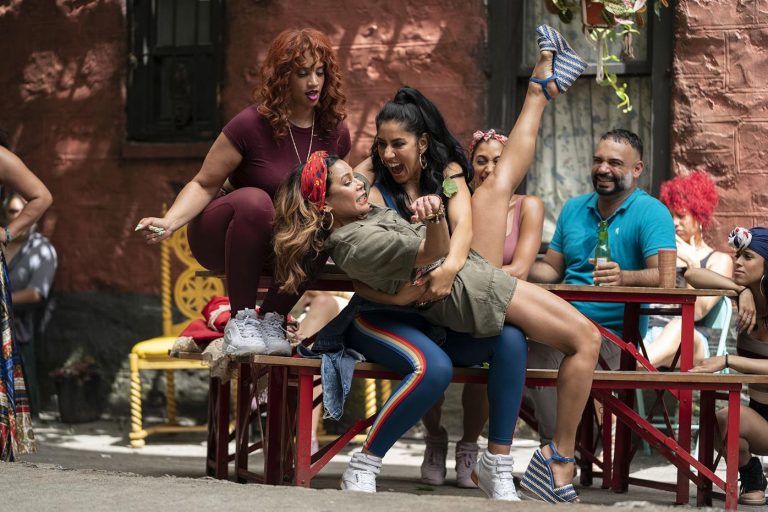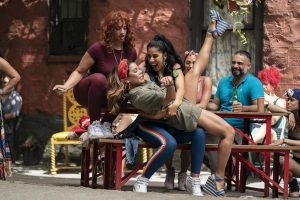 And speaking of musicals, Everybody's Talking About Jamie, adapted from the hit British stage musical about a boy who wants to dress in drag to attend his school's prom, is finally getting its theatrical release at the end of summer.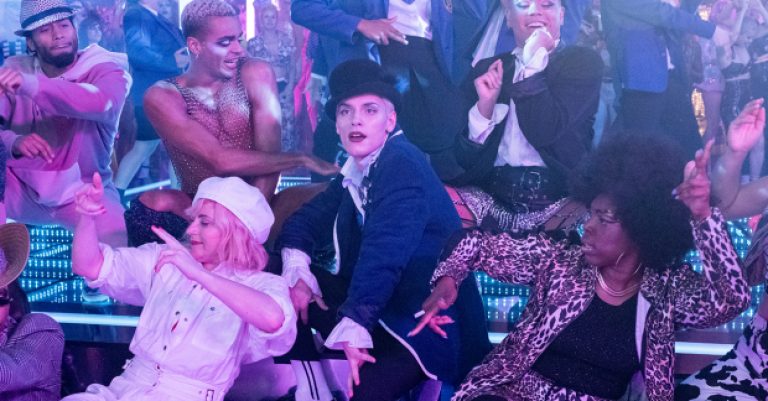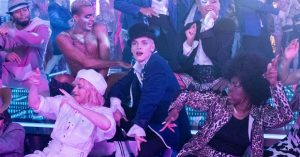 If you missed Summertime during our "Queer in Color" festival, now is your chance to see it on the big screen when it plays at the Tampa Theater in July. Summertime premiered at the 2020 Sundance Film Festival on Opening Night and then played the virtual festival circuit for two years and now gets to return to the big screen which does justice to its grand vision and high concept. Several characters and stories in LA converge in this unique film which dramatizes the spoken word poetry by a diverse group of high school students across the QTBIPOC community.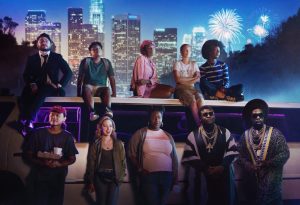 Another holdover from the 2020 Sundance Film Festival which is finally getting a theatrical release is the Latinx immigrant love story I Carry You With Me. Based on a true story, this romance begins in Mexico between an aspiring chef and a teacher who embark on a treacherous journey to the U.S. and New York City. Winner of an audience award at Sundance and nominated for an Independent Spirit Award, this moving drama should be in select Tampa Bay area theaters by next week.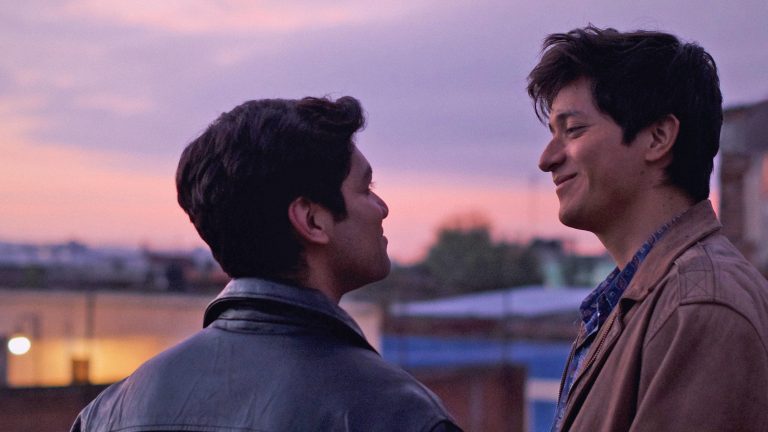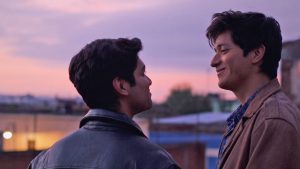 Also based on a true story and adapted by the writers behind Brokeback Mountain, is the drama Joe Bell starring Mark Wahlberg as a father who walks across the U.S. to crusade against bullying after his son is tormented in high school for being gay. This film gets released in theaters on July 23.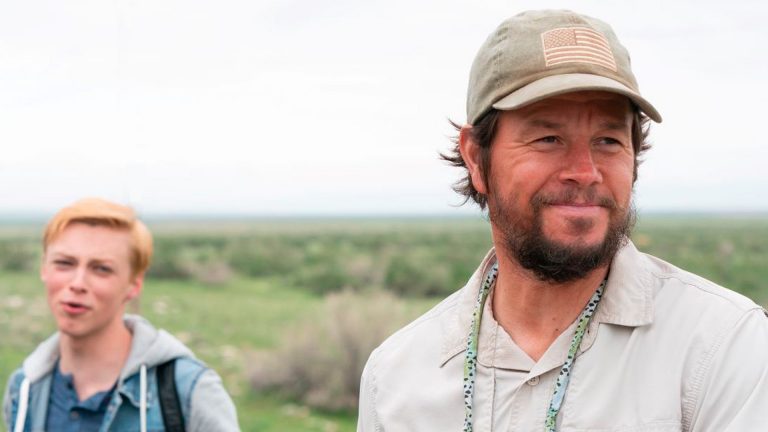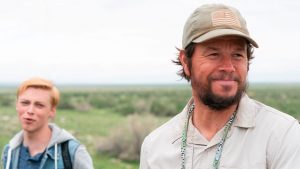 Mark your calendar for Aug. 6, when Swan Song gets released in theaters. This is the latest film from Todd Stephens (Edge of Seventeen, Gypsy 83) and it stars Jennifer Coolidge, Linda Evans, Michael Urie, and gay German actor Udo Kier as a retired hairdresser who sneaks out of his nursing home to walk across town and style a dead woman's hair for her funeral. It's a very quirky film that builds to a joyously inspiring climax. This would have made the perfect closing night film for TIGLFF if it wasn't already released by October.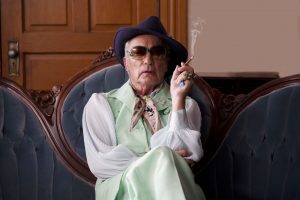 The queerest blockbuster of all this summer is Cruella, featuring Emma Stone and Emma Thompson in fabulous fashions but also gay actor Jon McCrea portraying "Artie" the first openly gay character in a Disney film and he is a cross-dressing genius. A lot of queer subtext can be read into Cruella's character as well…from disappointing her mom for being different… to creating her own chosen family and letting her freak flag fly.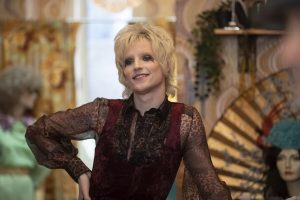 ***
If you are not burned out on streaming, especially since every streamer has been courting the queer audience lately with their Pride month programming, we would just like to mention the films from last year's TIGLFF which are now available online in case you missed them at the festival:
Ahead of the Curve
Winner of the Audience Award at last year's TIGLFF, this documentary tells the fascinating and inspiring story of Frances "Franco" Stevens, the founder of iconic lesbian magazine Curve (originally called Deneuve). The film was acquired by the Starz Channel. You can view the film for free through a trial subscription or rent the film on Amazon.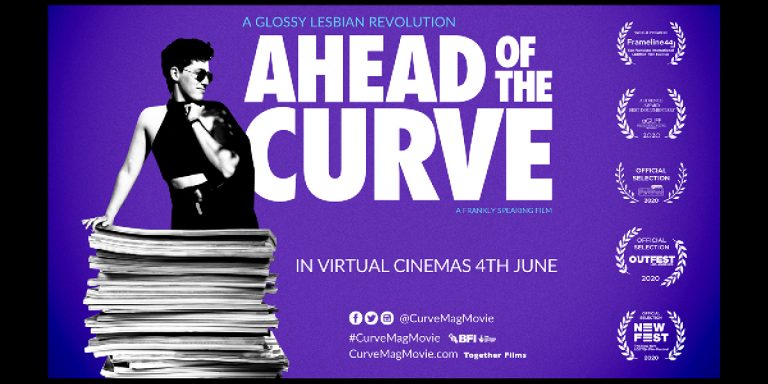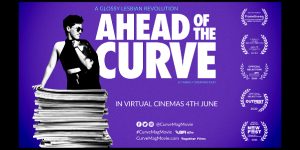 Alice Júnior
This fun and uplifting Brazilian teen trans comedy is available to watch on Netflix.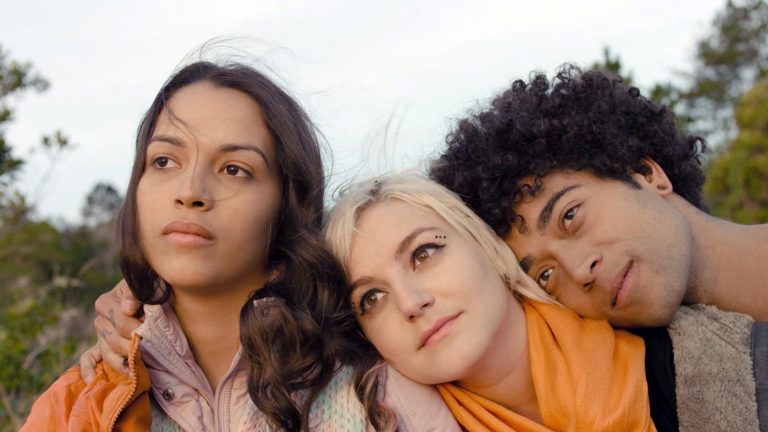 Breaking Fast
This charming Ramadan rom-com featuring a gay romance between a Muslim-American man and an All-American white guy can be rented on Amazon Prime.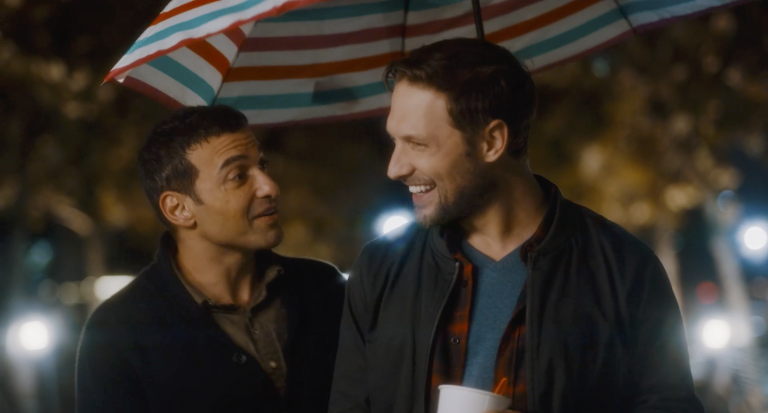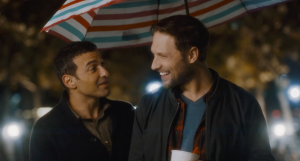 First Blush
This dramedy about a threesome turned throuple can be viewed on Amazon Prime.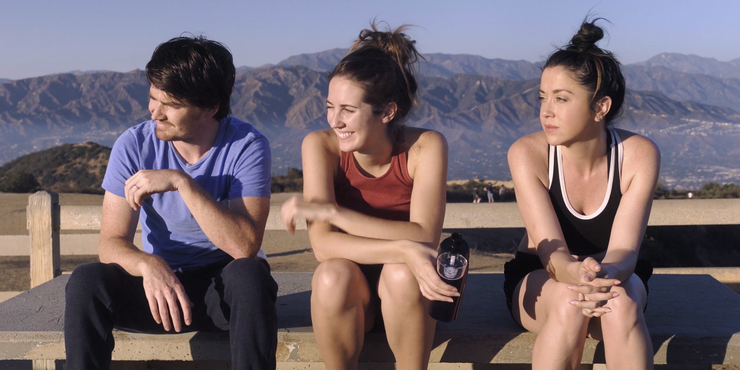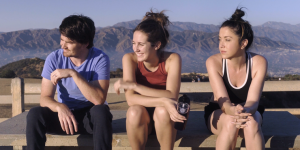 Port Authority
The opening night film of last year's TIGLFF won our Emerging Filmmaker Award. Set against the NYC ball culture scene, this Romeo and Juliet trans love story stars Leyna Bloom and Fionn Whitehead. If you enjoy the tv series Pose, you will like this film which is now available to rent on Amazon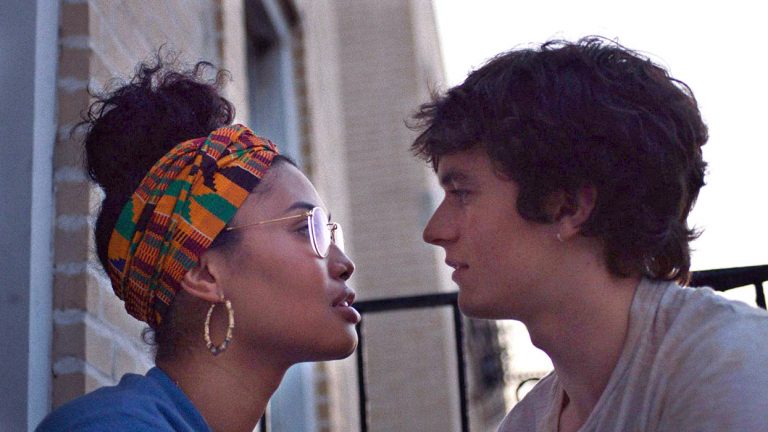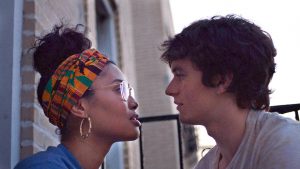 A Skeleton in the Closet
This light-hearted drama from Argentina is now available to rent on Amazon, or stream it with a free trial subscription to Dekkoo.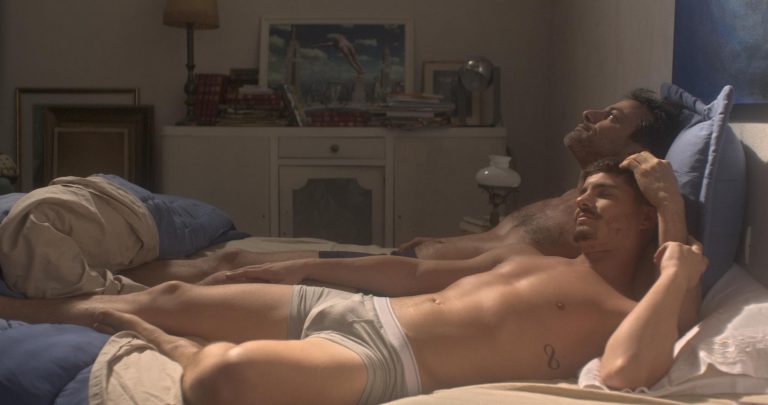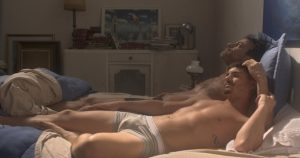 Stage Mother
The winner of TIGLFF's Audience Award is available to rent on Amazon or stream with a free trial subscription to Starz.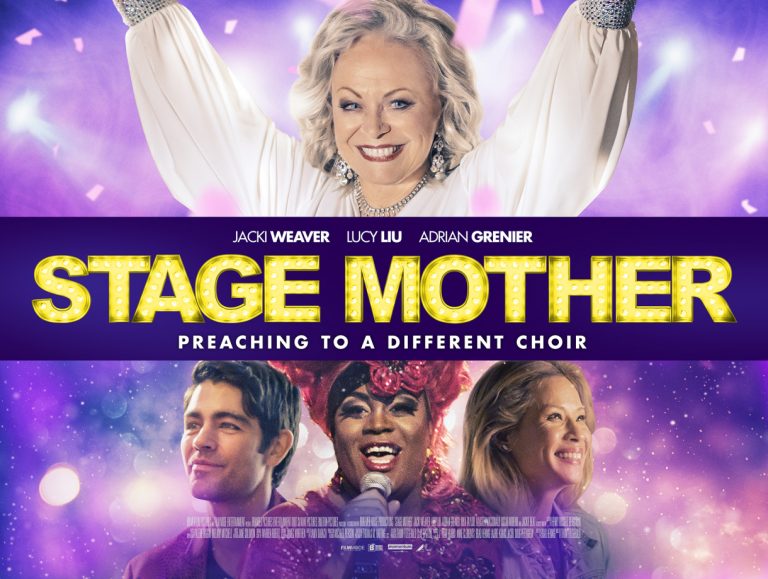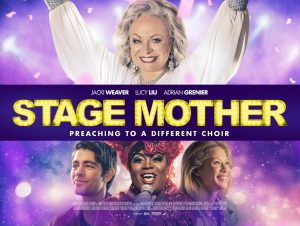 Two of Us (Deux)
This winner of TIGLFF's Jury Prize and Golden Globe-nominee is available to rent on Amazon.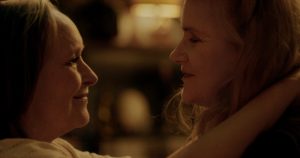 Who's on Top? LGBTQs Summit Mt. Hood the inspiring documentary narrated by George Takei is now available to rent or buy! Find out where you can stream the film or order a DVD or Blu-ray disc at https://nosunrisewasted.com/whosontop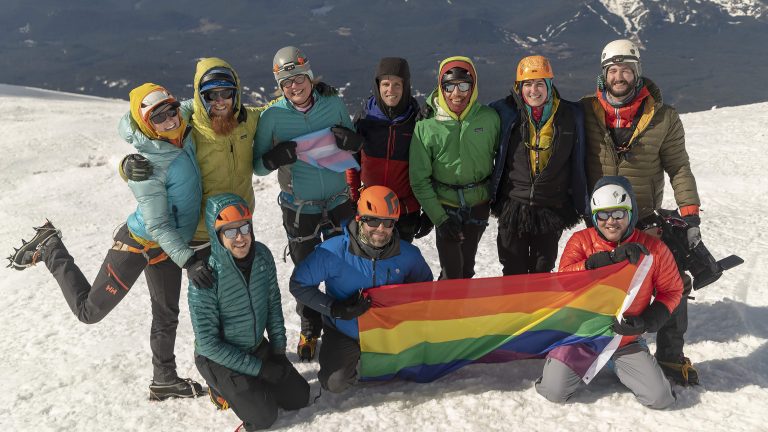 Young Hunter (El Cazador)
This controversial Argentinian thriller is now available to stream on Amazon with a free trial subscription to Dekkoo.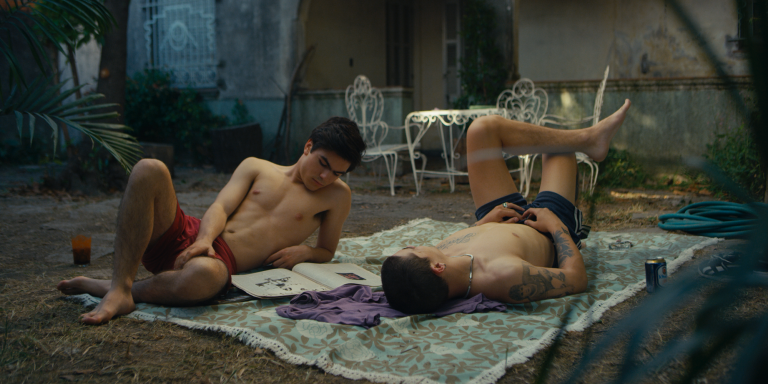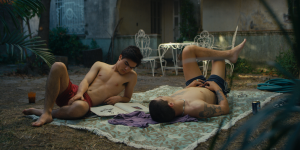 Tall Tales with True Queens
This short documentary that won TIGLFF's Jury Prize, is available to watch on Condé Nast's LGBTQ-focused media platform.
**
Take Me To Prom
This short documentary that won TIGLFF's Audience Award, is available to watch on Short of the Week.
**
Wonder
This short film that won TIGLFF's Audience Award, is available to watch on HBO Max.
**
Thanks for your loyalty and support of TIGLFF. Stay tuned for exciting announcements about the 32nd Annual TIGLFF coming to you in October. In the meantime, have a FAN-tastic summer!