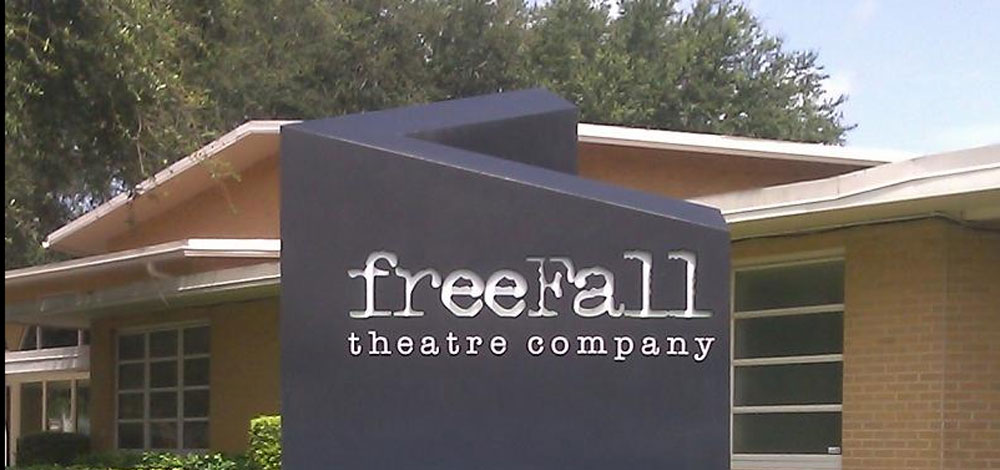 freeFall Theatre
Founded in 2008 and resident in our current home since 2011, freeFall Theatre has rapidly been recognized for artistic and organizational excellence. In naming our very first production the "most memorable play of the decade," a regional newspaper theatre critic said, "freeFall Theatre announced its arrival with a pageant so stunning, it marked an epoch in Bay area theatre history."
Since then, we have continuously exceeded those high expectations, winning more awards than all other area theatres combined. Operating under a contract with Actors' Equity Association, the union of professional actors and stage managers, we are proud to have employed hundreds of theatre artists. Acclaimed by critics, audiences and our professional peers, we are a driving force in Tampa Bay's thriving arts community.
The mission of freeFall Theatre is to pursue art's greater purposes and the transformative power of theatre – as a builder of community, a source of upliftment, and a builder of cultural legacy.  We will present a varied range of classical and new works that are bold, daring, and diverse. Our work will strive to be accessible, and we will present it in ways that invite, entertain, and challenge our audience.
We are committed to improving the lives of the citizens of Tampa Bay through our efforts to provide broad access to theatre that represents a high level of artistic achievement, and through educational programs that increase the community's understanding and enjoyment of live theatre.