You're Loved – OPENING NIGHT RECEPTION & FILM – MARCH 31, 2023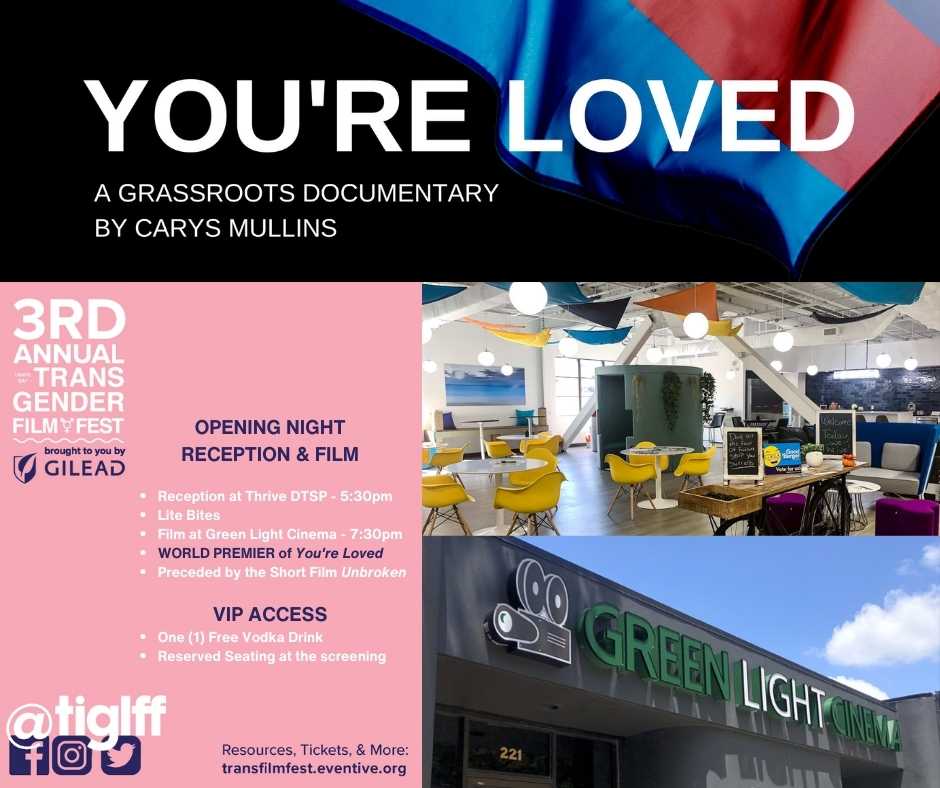 YOU'RE LOVED
RECEPTION:  Friday, March 31st @ 5:30pm
Thrive DTSP (136 4th St N Ste 201, St. Petersburg, FL 33701)
FILM:  Friday, March 31st @ 7:30pm
Green Light Cinema (221 2nd Ave N, St. Petersburg, FL 33701)
CAPSULE:  Three transgender youths, alongside mental health professionals and allies, tell their stories of resilience in an era of increasing injustice to inspire the positive action necessary to protect and give hope to trans kids – something they desperately need to survive.
Director Carys Mullins and others involved with the production of the documentary will be on hand for a Q&A and community discussion immediately after the film.
You're Loved is preceded by the short film Unbroken – a visual musical journey from a young child to an adult of the challenges one can face in search of their gender identity.
You can choose to come to just the in-person screening at 7:30, or also join us for the reception before at 5:30 with lite bites and drinks.
Watch Trailer