PROGRAM LIVE – 3rd Annual Transgender Film Festival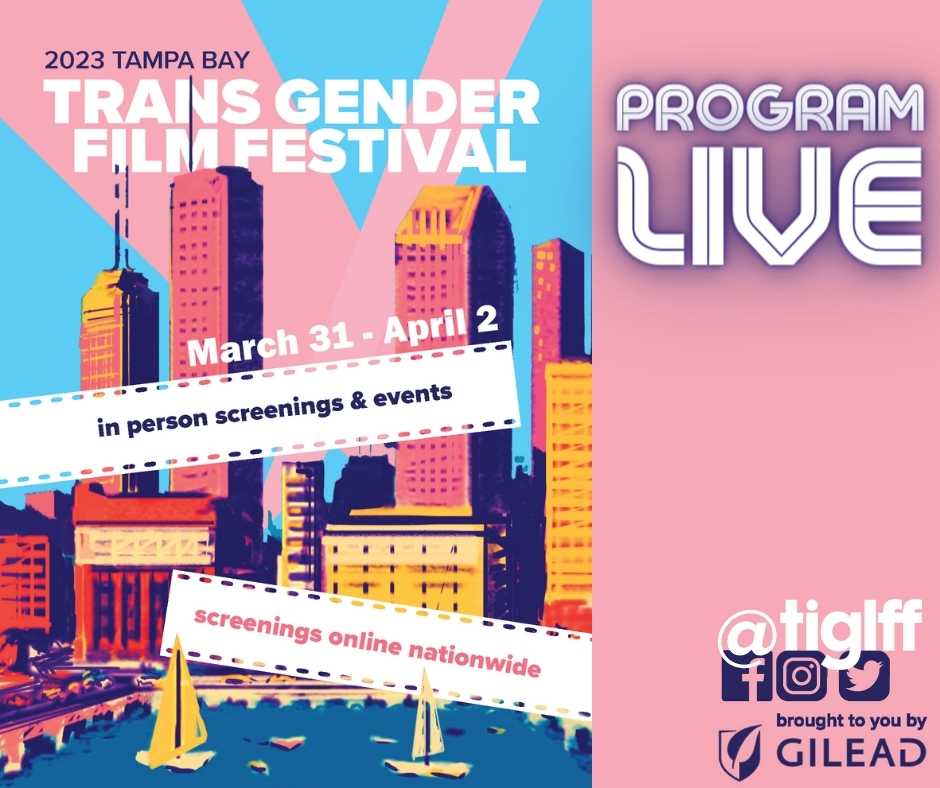 PROGRAM IS LIVE
The Tampa Bay Transgender Film Festival is a space grounded in and centered around the transgender community, support those in film who support our community, and share these films with our community and allies. The festival was founded as a collaboration between the Tampa Bay International Gay & Lesbian Film Festival (TIGLFF) and St. Pete Pride in 2020 and was tied to the Transgender Day of Remembrance.
In 2021, TIGLFF solely hosted the festival with the Transgender Day of Remembrance. For our 3rd Annual Edition TIGLFF decided to move the festival to March 2023 for the Transgender Day of Visibility on March 31st.
The Festival was voted 1 of the TOP 3 Trans Affirming Events in Tampa Bay by Watermark readers in 2023.
New for 2023 – We are both an IN-PERSON and VIRTUAL Event.