CLOSING Night Films – 10/08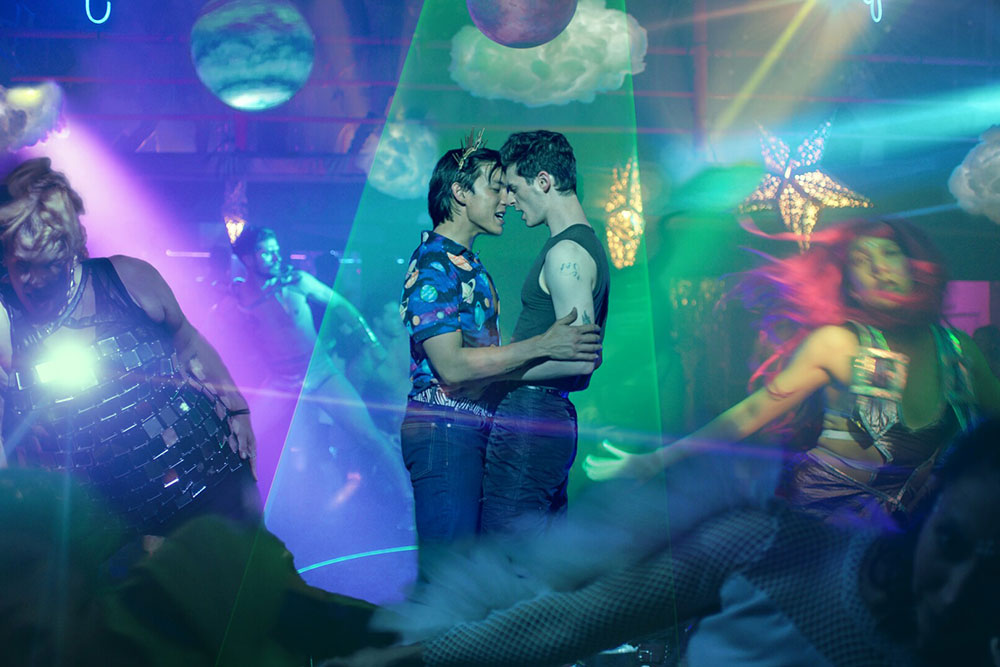 IT'S ONLY LIFE AFTER ALL – 3pm AMC Westshore – Theater 7
Alexandria Bombach, 2023, USA, 118 min.
"Fans want to know what is personal," says Emily Saliers. And, in spite of her admitted discomfort with the personal, Saliers and Amy Ray, the iconic Indigo Girls, go there in this acclaimed documentary by filmmaker Alexandria Bombach (On Her Shoulders). Bombach gets out of her own way, melding her footage with Ray's personal video and audio recordings from high school all the way through the 40 years of their iconic partnership. Certainly, there are coming out testimonials from men and women, many avowing that the Indigo Girls saved their lives. Bombach shares those stories and pushes it a bit by exploring the deeper impact of the duo's experiences not only with their audience but also with each other and within their own personal journeys. They hold nothing back as they reflect on their music and their place in the zeitgeist of the 80's and 90's, even cringing sometimes, as many of us do when we look back 30 years at the hormone-induced angst of our younger selves. However, it is their candid revelations of their personal journeys that finally separate them as two individual people, not one melded entity. Each woman's joys, struggles and triumphs highlight how very different they are, yet so connected in the music they make together, still. (Sunny Hall)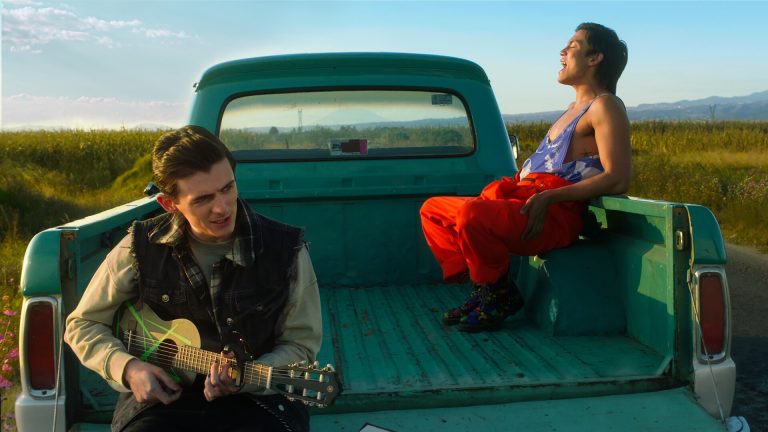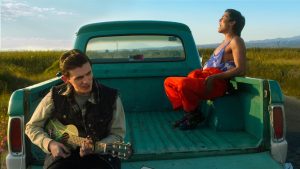 GLITTER AND DOOM – 6:30pm AMC Westshore – Theater 7
Tom Gustafson, 2023, USA, 113 min.
The director is expected to be in attendance!
"You look like someone with a lot of songs inside," says Glitter to Doom. And the songs are those of Amy Ray and Emily Saliers – the Indigo Girls. New arrangements and mashups of their classics are a delight in Tom Gustafson's (Were the World Mine) homage to the soundtrack of love and the burning desire for "the dream." This charming musical is the tale of two aspiring artists in separate orbits, spinning in one universe. Glitter (Filipino musical superstar Alex Diaz)  wants to literally run away and join the circus. Doom (Alan Cammish) just wants a chance to perform with his guitar in a local nightclub. Their moms, Missi Pyle (Dodgeball) and Ming-Na Wen (Mulan, The Mandalorian) have their own aspirations for their beloved sons' careers, but they ultimately come around, as mothers tend to do. Through it all, the classic music of Amy and Emily is turned on its head in a delightful deluge of song, dance, and the angst of youthful ambition. Fans of the Indigo Girls will relish hearing new versions of their faves. And those who aren't fans will revel in passionate music perfectly executed in an entirely unique setting. These guys are gorgeous, sweet, and madly in love with the siren's call of performing. The singing is legit. The dancing and ensemble performances are spot on. Topping off the film are appearances by Lea DeLaria (Orange is the New Black) as the hardened pub owner and Tig Notaro (One Mississippi) as a clown coach. (Yup, a clown coach.) (Sunny Hall)