Events Search and Views Navigation
October 2017
You know when you get a bad feeling and you just can't explain it? You feel that something is just not quite right and you can't shake the bad feeling. Gunnard is getting that feeling, big time. His ex-boyfriend cryptically calls in the middle of the night from a remote cabin.
Find out more »
October 2018
lara is poor, Black, and so desperate for work that she takes a demeaning job working for what appears to be (at least on the surface) an entitled, self-absorbed wealthy, pregnant white woman. Make no mistake – nothing in this story is what it appears to be.
Find out more »
October 2019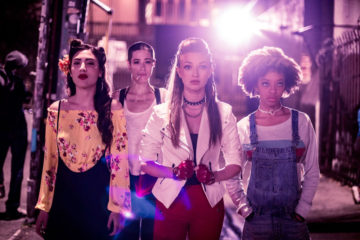 BIT is the lesbian vampire film everyone has been waiting for – campy, fresh, aggressive, provocative and sexy. On her first night in LA, Laurel, a transgender teenage girl on vacation falls in with four queer feminist vampires.
Find out more »
+ Export Events